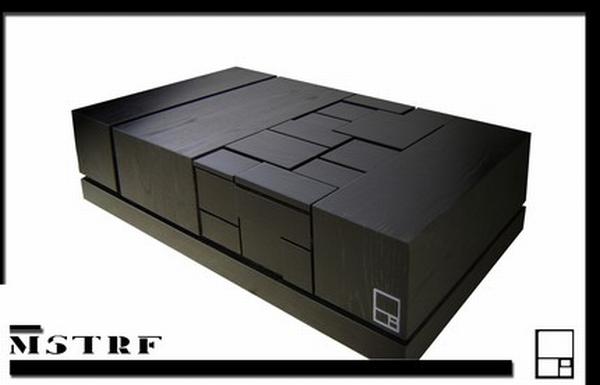 Christmas is fast approaching and it is time for visitors to keep dropping into your place. If you are the kind of person who would get embarrassed with all the garbage inside your house, you should think about refurbishing the apartment.
If that is not possible, you should at least get some cool furniture in order to impress yourself and the others. This cool coffee table here is an answer to this problem and I would say, go get it as soon as possible so as to minimize the taunts and embarrassments caused by your sad furniture. The ETNA coffee table is a cool one which is green certified and is made of oak wood and comes with a black lacquer finish.
It has been handcrafted in Orange County and I am sure you would not be able to resist the temptation of buying it if you see it once. Your friends would be really impressed and who knows, word might spread and some really cool people might invite you for a New Year's Party. The ETNA coffee table costs $1,358 and is a great way to refurbish your apartment and improve the look of the place.