The Emotion Lab are a group of designers from 3 different continents and 3 different countries: from Mexico, Spain and Australia. They design concepts that seek to provoke emotions and that which are influenced by diverse cultures around the world. Such a stand always commits to the relevance of the design and that is perhaps what makes them really cool.
Their latest offering is the Room Cone which is part of their Inside Urban Collection. It is inspired by the witches' hats, which communicate with [people around them. These "witches' hats" tell people to move away, to not step somewhere and to be careful. Sweating with urban energy, the Room Cone can be used an ambient light source and can be installed outdoors or indoors.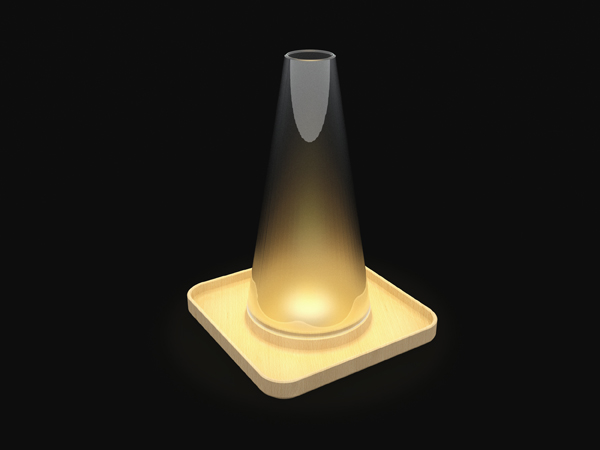 It works even in windy conditions and you could use it to hold parties around it. It looks good in the garden, if you asked me and you could talk about how you managed to not step into the manhole thanks to one of those good ol' Witch Hats. I would say, get one of these if they are available commercially. They look really chic!