Prada is one of those brands that come under the "status symbols" list. If you do not own a Prada, you are probably not even closely part of the fashion circuit. Paris currently is the venue for a new and quite avant-garde Prada Contemporary Store which is temporary and surprises shoppers with graphic illusions.
The illusions within the shop and also from the outside recreate the city's identity. Thanks to striking abstract perspective graphic illusions you could see the first bridge of Paris, the Mirabeau Bridge which was immortalized by Guillaume Apollinaire's poem. The interiors are decorated with lilac carpeting and couches. It also recreates Prada's first store in 1913 through chequered marble floors.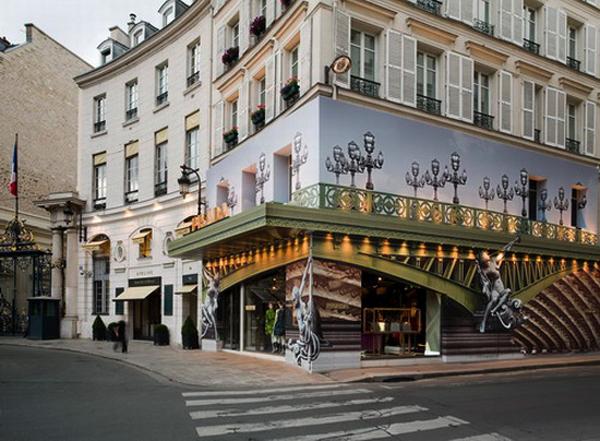 The store still does not have any products but will soon retail Prada women's ready-to-wear, bags, accessories and footwear. The two level space was designed by Roberto Baciocchi and would be open to the public until 2010. If you are visiting Paris for Christmas or New Year, make sure you shop at Prada's temporary store and experience Paris in an illusory manner. Prada after all is one of the best luxury houses around for almost a century.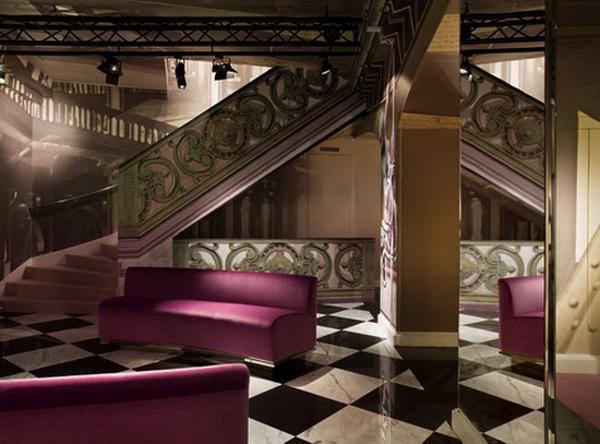 Via: Design Boom