Pete Oyler seems to understand the problems of a modern urban space where there is hardly any space at all. He is a recent graduate from the Rhode Island School of Design and has just created the Stretch Shelf. The shelf is made of rubber and aluminium and doubles up as something that can be hung from the walls.
The idea seems to be pretty basic without many compartments, in fact no compartments at all. It can just be hung on the wall and what one needs to do is adjust the shape of the shelf as one requires. The shelves are just right to keep things that are shaped oddly and cannot ft inside a geometrically correct shelf.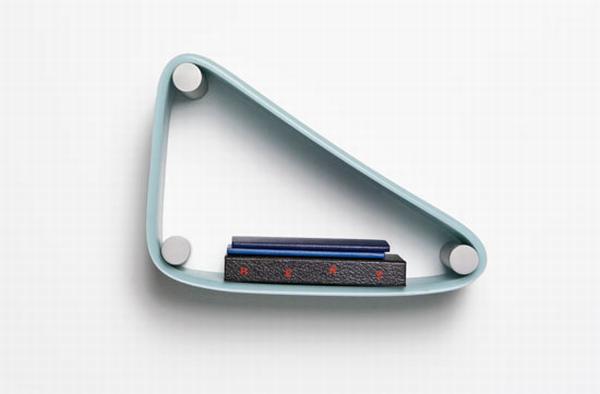 These shelves can be used to display art and also things that you would normally not associate with the mundane and the banal. They are actually Giant Rubber bands which can be stretched the way you want in order to create a make-do shelf. I would say it is a brilliant design and is just right for those who want something cool and also contemporary while not wasting a lot of space.