Batphones: Extend you hearing range in an odd fashion!
So we are not in Transylvania and Count Dracula has not yet dug his fangs into designer Matthias Ries, but his Batphones surely look like they have been an invention that will make the vampire world really proud. But this odd looking extension of your ears could really be helpful in certain occasions when you are trying to filter away noise and listen to a speech from the back row… like say in a Obama meeting! Designed primarily to increase the hearing capability in frontal situations, these are relatively cheap as they are nothing beyond finely shaped plastic mould.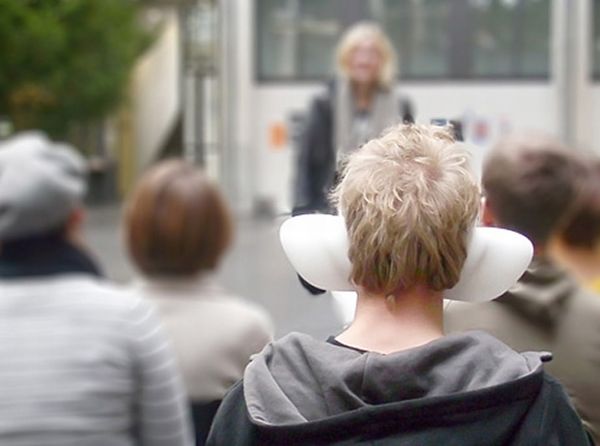 While the elderly could use help from this, it seems highly unlikely that anyone will really hang on to these as they walk through the streets of go to the Opera. But in case you wish to spy on your next door neighbors, they could still be more than sufficient… Just make sure the giant red ears don't stick out too much!
Via: Matthiasries