Rizki Tarisa is a designer who thinks out of the box. She not only knows what it is like to go through the harrowing experience of meandering through the streets of our cities but she also knows that they cause a lot of pollution. In order to come up with a sustainable product design, she has designed the cool Scootah, which happens to be a Sustainable Kick Scooter.
It is human powered and the whole scooter was built using recycled materials in order to keep it clean and green. It can also be used as a trolley or a carrier and its neck can be folded easily.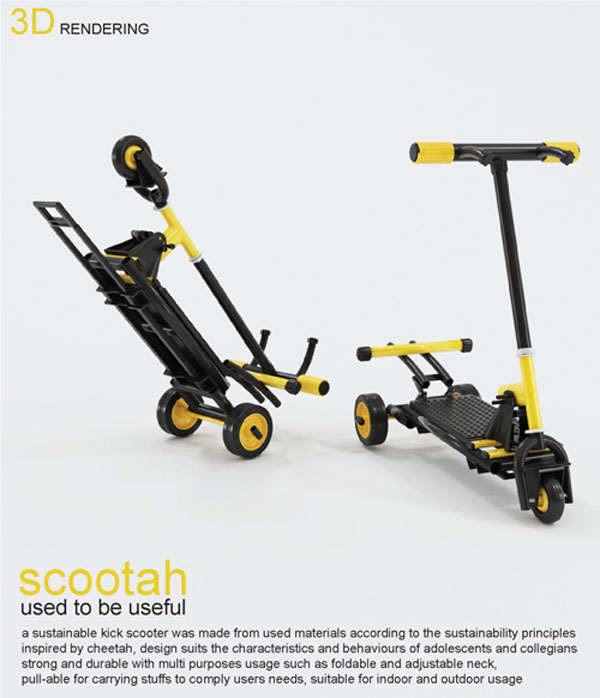 It is basically built for high school and college students so that they
can move around in the campus easily, in a clean and green way. It is
fast and efficient and takes up very little space. Thus it is not only
a great idea to get this when its available, it is also advisable to
spread the word around!