You probably know at least one pet owner who treats their pets to the finer things in life. Perhaps that person is you. They buy them clothes, carry them around in purses and buy them whatever new "must have" accessory or toy that is being advertised. How far is too far when it comes to taking care of our pets? When does it go from providing the very best for our amazing companions to extreme spoiling? To decide for yourself, consider some of the more lavish things some pet owners will splurge on for their beloved pets.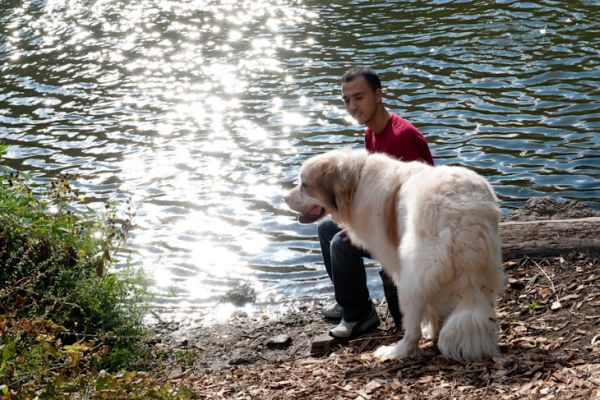 A growing trend among pet owners which in modest form is quite charming is throwing a birthday party for a beloved animal every year. A few tasty treats and a new toy or two combined with a quick picture of the pet wearing a birthday hat is what most pet owners opt for – but those who can afford it will take it to the next level of luxury. For instance, a pet owner may book an outdoor venue fit for a wedding to hold a birthday party for their fur baby. It sounds eccentric, but it happens!
Pet health is a high priority for anyone that has an animal in their lives, but some people go beyond the norms with their pets. Over the last couple of decades, the cost of veterinary care has gone up considerably and people aren't hesitating to spend it. Regular costs such preventative care and pain meds for dogs are necessary for taking care of your pets. But, there are other medical procedures which border on the luxurious in terms of care for pets.
For instance, people are dropping thousands of dollars on MRIs and surgeries to prolong the life of a truly treasured pet. We all know that we want to provide the best for our pets, but when their medical care is as expensive if not more so than our own, a higher tax bracket is needed to cover the bills. The use of prescription drugs, complex surgeries and even the use of Hyperbaric chambers is a luxury that is becoming part of a routine for some pet owners.
Although some people go to great levels when it comes to pet care and pet luxury, it can be justified. But is it acceptable to spend so much money on luxury pet products that you are unable to pay your bills? There are pet owners out there that will. We all want our animals to have the best toys and accessories like collars, leashes, harnesses, and bowls, but there are owners able and willing to spend thousands of dollars on mink coats, diamond studded collars and Versace bowls for their cat or dog. These extravagances are way beyond what most people are willing to spend.
However, for those who can afford it and see the value in it, only the very best will do for their pets, including luxury hotel stays. And really, what's so wrong about that? It may be true such grand gestures are lost on the low-functioning intellect of an animal, but this also means our pets are never in a position to snub our efforts to express our affection.