The world's most expensive doorbell just went on sale, today, in London. The doorbell is available at not-a-black-Friday bargain as this one is going to broke wallets unless you are a multimillionaire or billionaire.
The doorbell is made by Ring, a manufacturer of amazing video doorbell, which allows you to see who's at the door. These doorbells are the most advanced pieces of technology, as you don't just get to see who's at your front door, but also get to talk to your visitor.  The modern doorbell provides you with a video contact to your door. Thus, you have a peace of mind, wherever you go.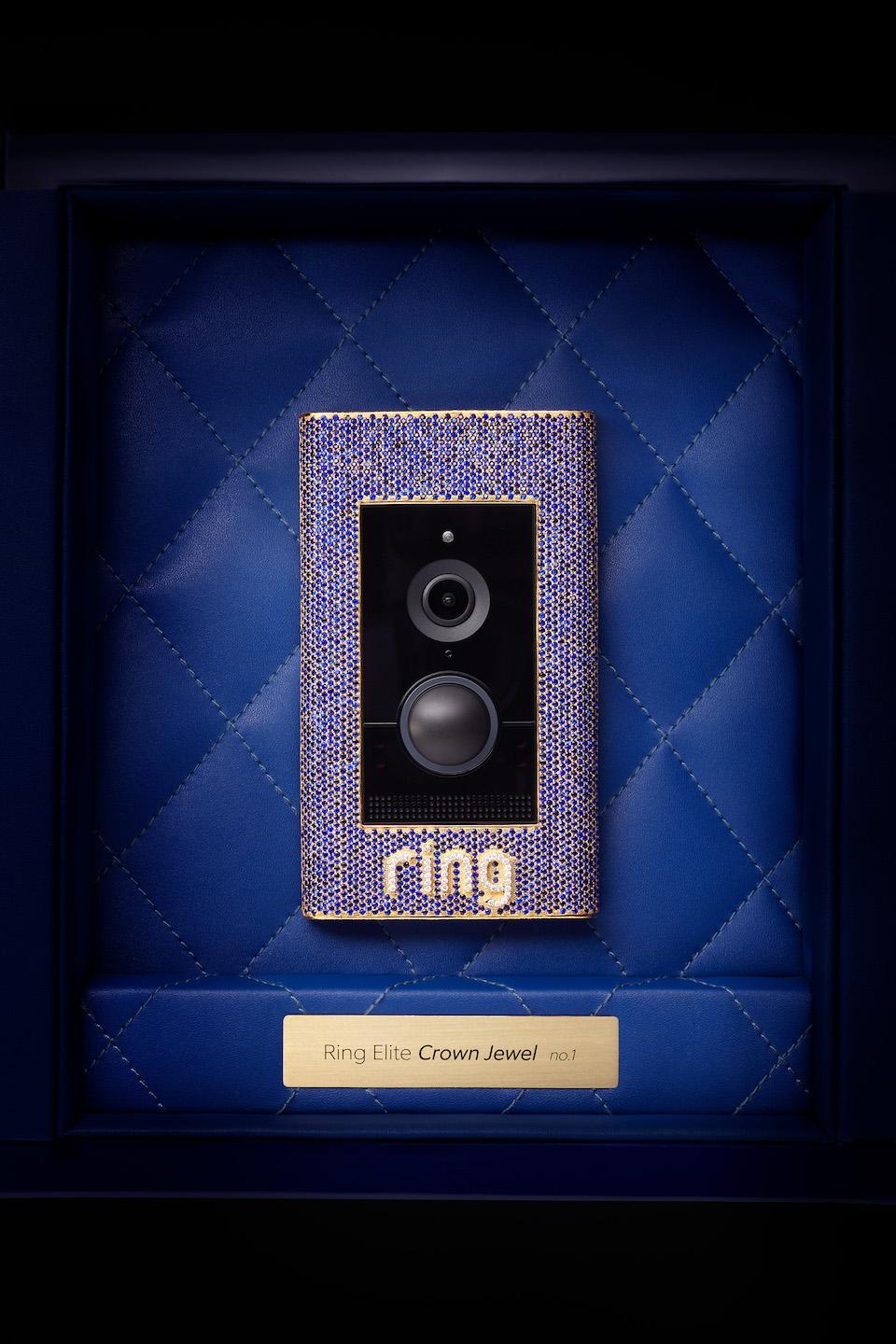 Today, there are plenty of modern doorbells, which provide extra security to your home. Ring's smart doorbells act both as a regular doorbell and as a security gadget. Ring's doorbell is equipped with a 108 0P HD video camera, which as said earlier, allows you to see your visitor at the door. It's also built with microphone and speakers, so you can talk back and listen to whoever's at the front door. What's more! The doorbells have a motion-sensor capability, so you will be alerted if someone is loitering at your door. Plus! It doesn't matter if its dark as the camera can clearly see even in the dark, too. Now, this piece of electronic doesn't come cheap. It's a given that any gadgets that provide superior security are definitely pricey.
So, how much will it cost you to get one of this doorbell at your front door? The doorbell has a price tag of $100,000 US dollars. That's right! You read it right, you need to pay that much to get one. You might be thinking, why it's super expensive when it just a doorbell.
Ring's doorbell is no ordinary piece of electronic. It's made of gold and diamonds. Yes! The doorbells are made of gold and encrusted with precious stones. The special edition doorbells weight is worth the cost. The device's faceplate is cast in 18k yellow gold, it's decorated with 33.20 carats of sapphires, 0.56 carats in diamonds and 98.05g in yellow gold. In total, you will find about 2,000 sapphires and 40 diamonds intricately set into the surface. The doorbell is designed by international fine jewelry specialist Bijan. With all those precious stones, it's no longer a surprise why it's pricey.
The doorbell is now available at Selfridges department store in Central London. There are only 10 doorbells up for grabs. The limited edition doorbells are made in aid of charity. The money will go directly to the UK charities supporting reformation of former criminals who are given a chance to re-enter society.
The doorbells are currently on display in the smartech department at Selfridges. So, if you want one for your home, visit the store now. It doesn't matter where you live, if you can afford the doorbell then you can easily afford a ticket to London.
Via Forbes