The Chinese second-largest e-commerce giant has recently unveiled a new luxury site to target wealthy consumers in the country's thriving online industry. The new luxury platform is a full-price shopping site which let international brands to set up flagship stores and sell directly to Chinese consumers.
Launching Tuesday, the site offers a range of luxury brands including Rimowa, Emporio Armani, Trussardi and La Perla. These brands are the first group to sell on the platform. The products offered are diverse ranging from watches and jewelry, beauty and home furnishing. According to the management, more products and brands will be released in the coming weeks.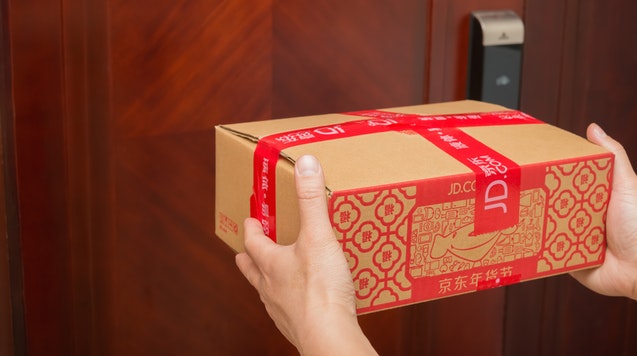 The launching of Toplife signals JD's effort to compete with the Tsmall's of its fiercest rival, Alibaba Group, and to be a leader in the country's luxury market. The luxury market according to Bain & Company is expected to grow by two to four percent to reach an estimated $305 billion this year. Last August, Alibaba revealed "Luxury Pavilion", a new section within its business for luxury and premium brands to reach a pre-selected group of affluent customers.
Like Tmall's Luxury Pavilion, JD's new site also offers a lot of luxury brands and excellent customer service. Moreover, both sites aim to provide customized shopping experiences for luxury shoppers in China by providing 020 connections. However, there is also a great deal of differences between two luxury platforms of which luxury brand needs to be aware.
For example, when it comes to exclusivity, Alibaba's Luxury Pavilion is exclusive only to wealthy consumers. So, wealthy consumers invited only by Alibaba can gain access to the site, whereas JD's Toplife is open to the public. The invitation-only system of Alibaba fit more with the spirit of luxury brands, who justify exorbitant pricing and first-class image by offering exclusivity. JD's system is in keeping with the company's aim, which is to attract consumers focused on service and quality over price.
What's more! When it comes to independence and autonomy, According to Ding, Toplife is separate from JD's main platform, it is a stand-alone luxury site. On the other hand, Luxury Pavilion is just a part of the Tmall site. Plus! Luxury brands in JD's platform have full control of how they want their online stores to appear on the site. Another thing luxury brand need to know is that JD's have a premium delivery service called "JD Luxury Express". The speedy delivery service brings luxury items to valued customers in less than 24 hours. The items are delivered by uniformed delivery man to further improve customers shopping experience.
JD's new luxury platform aims to bring an entirely new online experience to affluent consumers in China.