The Four Seasons Hotel New York has recently undergone a $120 million renovation. The 52 story hotel along the "billionaire's row" is designed by famed designer I.M Pei. This landmark in Midtown Manhattan is one of the only hotels in the city that is a hotel from the first floor to the penthouse. The luxury hotel is just a few steps from Park and Madison Avenues.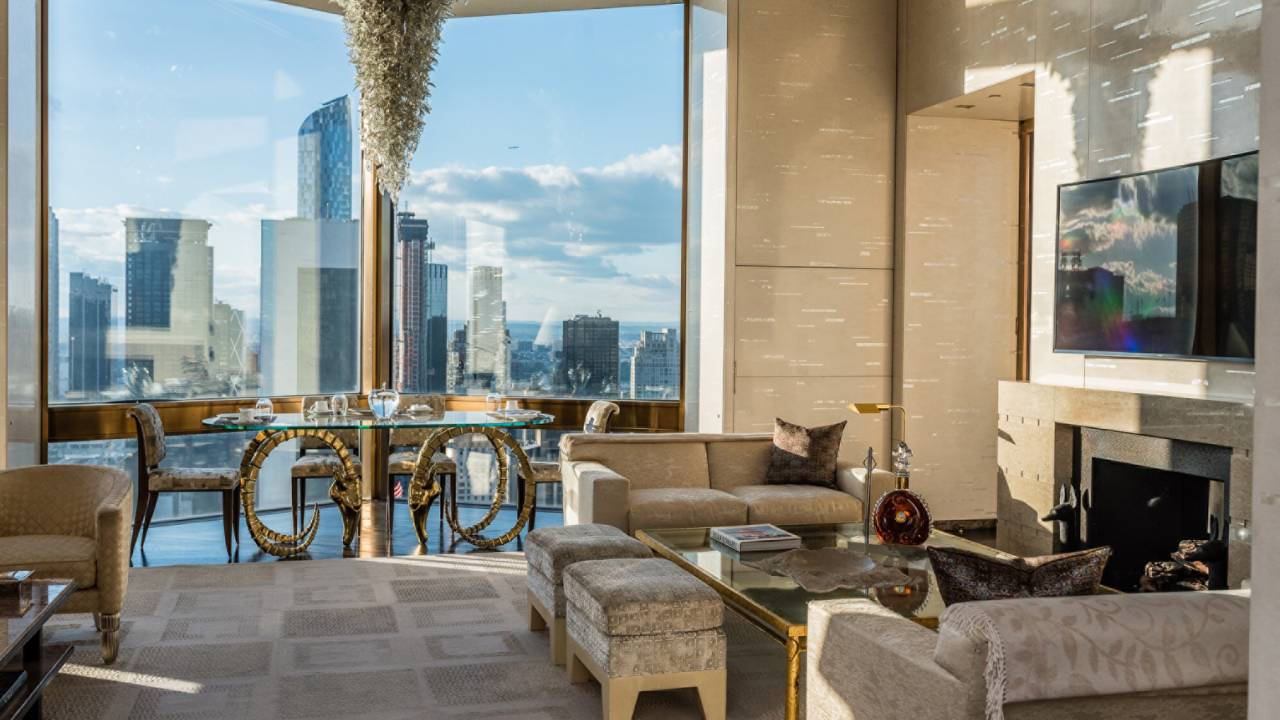 The hotel is famous for its opulent decorations. It has beautiful oak furniture, custom Tai Ping 100% wool carpet, and English Sycamore wood paneling for the walls. But, it is, even more, special because of the Ty Warner Penthouse on the 52nd floor. The one bedroom accommodation offers lavish furnishing and a 360-degree view of the city. The one-of-a-kind suite took 7 years to build with collaboration from Pei and Ty Warner. The 4,300 square foot accommodation filled with unique décor, special artifacts, and arts that Warner himself has found on one of his travels across the globe. The penthouse also has a private gym and master bathroom with infinity tub, which guests can enjoy. Plus! The hotel provides a chauffeur and Rolls-Royce to guests who want to take a drive around the city. The one-bedroom penthouse accommodates a maximum of two guests and is the new standard of living in New York City.
Four Seasons Hotel in New York also offers standard class accommodation. The rooms are the largest in the city. Each floor has less than 12 rooms to create a private and quiet destination. Aside from the standard rooms, the hotel also has junior suites. The Suites are spacious and have walk-in closet, bar, sitting area, and four point bathroom. It also has 55 to 65-inch television and WiFi. Guests staying at this hotel can visit L. RAPHAEL Spa, which has nine treatment rooms. The hotel's Rolls Royce can be use by the guests when available while the concierge can get tickets to Broadway, reservation to restaurants and make other arrangements.
The hotel offers an extensive list of craft beers, wine, champagne and specialty cocktails and gin made in house. Bourbon lovers will be happy to know that Hudson Bourbon made a custom barrel exclusively for TY Bar. For dining, the Garden restaurant offers an enchanted forest-like dining experience with tables placed near huge African Acacia trees. Menus include wide range of seasonal farm to table breakfast, lunch and weekend brunch delights.