Goa is one of the beautiful places in India. Many foreign travelers flocked to Goa for its soft sand beaches, food, and vibrant tourist scene. Goa for over 100 years has been hosting travelers from across the world, and it's bound to do much more for it just got even better. The launching of the W Goa in the party capital of India is bound to bring more visitors.
W Goa is the first W hotels in India. The W chain of uber sexy hotels is spread over 25 acres overlooking the Arabian Sea. The location of the resort is just a few steps away from popular nightclubs in town. Whether you are a clubber or someone who visits Goa for its natural beauty, serenity and secluded beaches, the W Goa is the perfect place to start your Goan experience. This part of India has plenty to offer tourists as they have everything for everyone. There are many great artisans living in Goa so you will find a lot of boutiques and delightful art galleries. There are bistros, cafés and exceptional shops. And if you want a place to relax in luxury, the W Goa offer the perfect relaxation.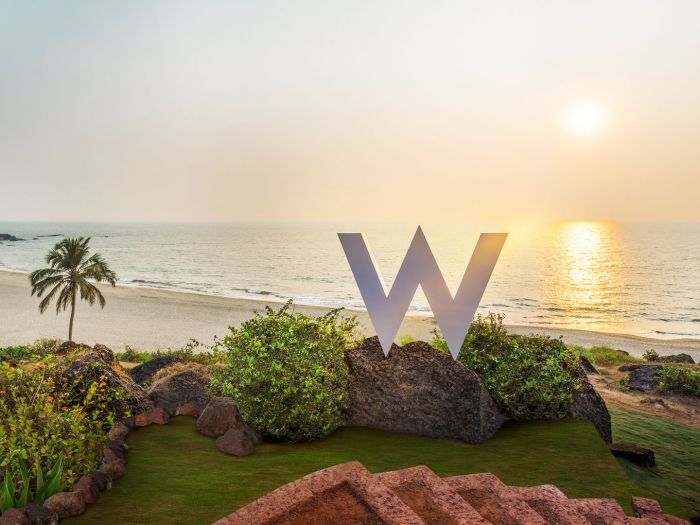 W Goa has a FIT gym equipped with top-notch workout equipment and manned by professional trainers that are there to help you achieve your fitness goals. They also have an excellent spa for guests wanting to relax. The resort literally has every square foot of the property design to bring you entertainment with superb hospitality. Plus! The property designed with beautiful music, sculpture, art and other elements that bring cheery feelings to common areas and restaurants.
When entering the W hotel, there is a 10-foot golden W that greets guests as they pass into the living room or lobby. By the way, the hotel decorated to bring surprises to travelers especially to those guests who are easily bored, which is why, the lobby designed with a disco-retro feel yet ultra contemporary. Guests checking out the infamous Woobar will find it a lively place as lounge play music's that keeps the guests energy level high.
W Hotel is built to entertain so expect to be entertained by cool places at the resort like the Rock Pool. This pool definitely stands out among the hotel's entertainment. When it comes to accommodation, there are 160 rooms, villas, and chalets with an irreverent and edgy design. You will find the rooms decorated with bold décor and whimsical chandeliers. But of course, the rooms also have state of an art in room entertainment. Take note, the main building has rooms that are spacious enough to accommodate large bathrooms with rainforest showers and soaking baths. The rooms also feature king-sized W bed and large terrace. The chalets and villas are all over the expansive ground of the resort, and all facing the ocean. The chalets are perfect for couples who want large space, separate living and sleeping area, outdoor lounge area and private lawn. The bathrooms are also spacious and decorated with funky décor.
For dining option, the resort offers several choices. The Spice Traders is the resort signature restaurant and it serves a diverse menu of Asian cuisine with a focus on Goa and Shrilankan cuisine. The Kitchen Table is another restaurant and it serves a varied of international and local dishes. It's an all-day dining resto with open kitchens and outdoor and indoor seating.