Los Angeles is a city of Dreams, so it's not surprising to know that there is another over the top Bel Air mansion hitting the market just a week after a $250 million luxury mansion was unveiled. This time the mansions that came onto the market include two exotic cars and everything nice.
Real estate developer Nile Niami has built a nine-figure home on one of the streets known on the market as the billionaire's row. The home, called "Opus" is located on an exclusive street with neighbors not moving anytime soon, making the property a good investment. The recently built mansion comes fully furnished and has a hefty price tag of $100 million. The priced is worth it considering the 20,500 square foot residence overlook the city of Los Angeles and the Pacific Ocean. Opus next-door neighbor is a $70 million mansion owned by Minecraft founder Markus Persson.
The mansion was built specifically for those who can afford to live in extreme luxury. So, Opus was designed to have seven bedrooms, 11 bathrooms and a master suite that comes with large windows, dual closets, and baths, as well as, a clear view of the city. Potential owners of Opus can relax in an outdoor infinity pool or heated indoor pool. Or they could have a relaxing massage in the wellness center that boasts of a steam room, massage room and beauty salon for an in-home treatment. There is also a 15 person screening room to complete the relaxation features of the home.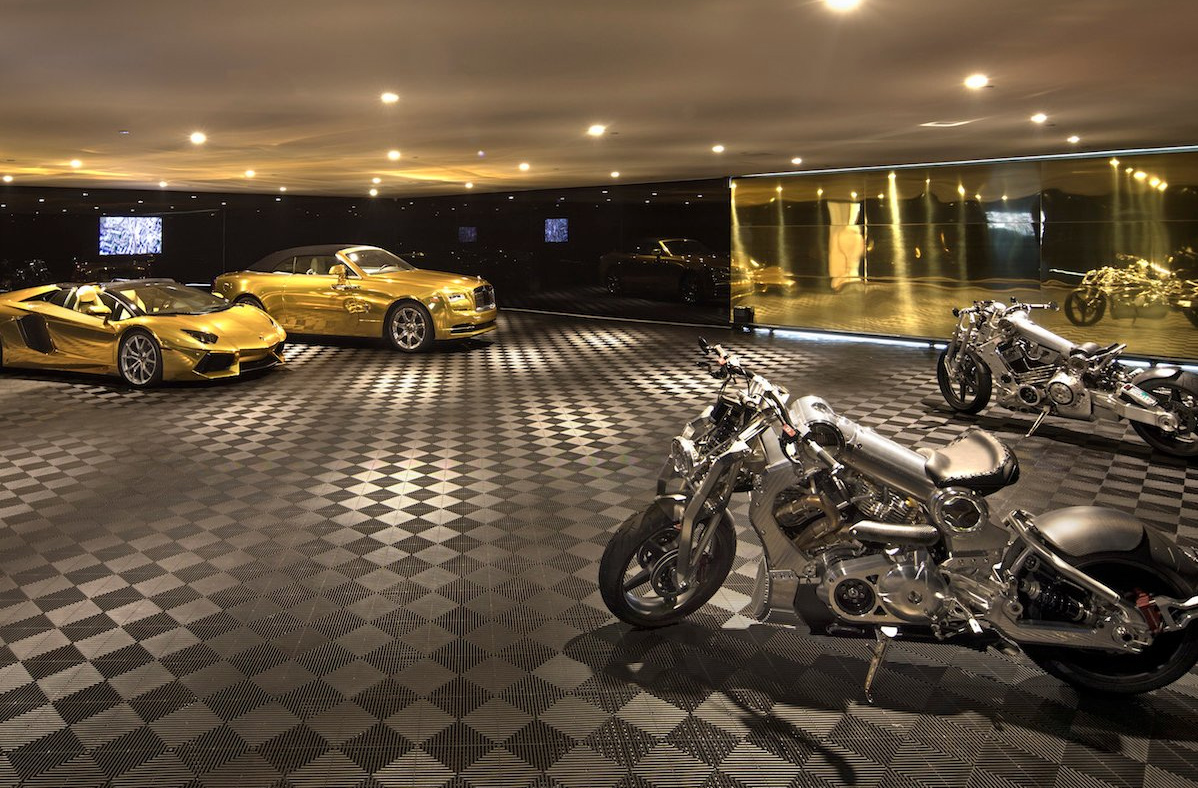 Inside, the Opus features a motorized sliding door, retractable glass wall that takes you to a patio, 12-foot ceilings, Longhi doors in suede and embossed in expensive leather, and Roberto Cavalli flooring. On the other part of the living room, a TV rotates 360-degrees giving you an opportunity to watch it from wherever you are in the room. The best feature of the home and probably the coolest amenities is the car museum that can hold up to 10 vehicles. The mansion priced tag comes with two exotic cars, a gold Rolls-Royce Dawn and gold Lamborghini Aventador roadster to get buyers to start their car collection. For Art lovers, the mansion features contemporary pieces such as Andy Warhol portrait of Muhammad Ali and two large Damien Hirst valued to be at more than $2 million.
Of course, every mansion has to have a wine room and Opus not only has one but also a separate champagne vault stocked with $250,000 worth of Cristal.  And since the mansion is for the super-rich, it comes with a full-time manager whose salary for two years already factored into the price. Drew Fenton of Hilton & Hyland listed the estate on the market.