Are you wondering what fashion designer like Tommy Hilfiger home looks like? If you have money to spend then you do not have to imagine what Hilfiger home looks like for you can own it. The American fashion mogul Tommy Hilfiger has recently listed his Florida beach home for a whopping amount.
Hilfiger 14,075 square foot beachfront estate located on Ocean Boulevard is now on the market for $27.5 million. The fashion designer and his wife acquired the house, which sits on a 27,500 square foot lot in 2013 for $17.25 million. The husband and wife hired interior designer Martyn Lawrence Bullard to decorate the home and filled it with Hilfiger color style. The three-story house which sits on more than half an acre has 7 bedrooms, 8 bathrooms, an elevator, infinity pool and the best scenic ocean views.
The designer has been given an unlimited budget to decorate the home of Hilfiger with pop-art aesthetic and luxurious furnishing. The walls and ceilings of the rooms painted with vibrant and bold colors and geometric patterns, while one of the bathrooms covered in cute banana wallpaper. Upon entering the home, guests welcomed by a formal entry that opens up to a white-glass staircase with incredible marble steps sitting under an elegant and beautiful tall chandelier.
That's not all! The home designer also has a blue, white and red-striped gym and a bar area with a funky disco ball, as well as, transparent stools with the 60s and 70s design. There is also a media room decorated with psychedelic furnishing and color theme that every child would love.
Hilfiger home is located on the exclusive Golden Beach and since it is one of the few homes in the area, the villa comes with a private beach. The future owners of the beachfront property can sit on the patio lined with palm tree backdrop.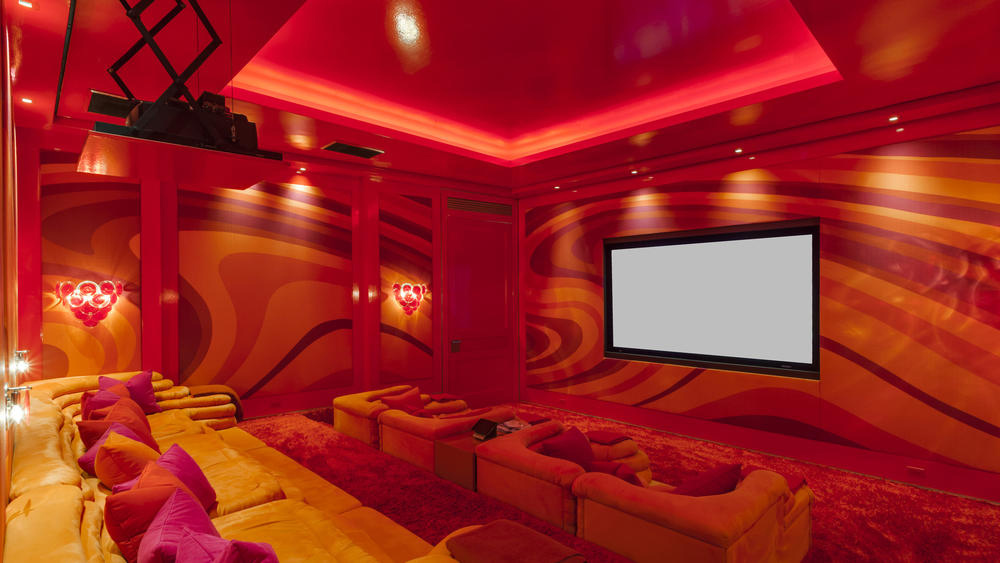 If the uniquely designed mansion gets sold for its asking price, Hilfiger home will be the most expensive property to sell in the Golden Beach area. Jill Eber and Jill Hertzberg at Coldwell Banker Residential Real Estate the ones that sold the property to Hilfiger four years ago have the listing.
Via JustLuxe