The award-winning safari company, Singita has recently launched Singita Private with the introduction of two more to this collection in East and Southern Africa. Singita Private is a collection of six exclusive use luxury properties under one umbrella.
Each of the private properties offers a one of a kind safari experience in a secluded area away from the bustle of the main property in the concession, giving guests a chance to explore Africa in their own way. All the property is designed with large interiors to accommodate large groups and outdoor that goes out into the wild surrounds, giving guests clear views of untouched Africa. What's more!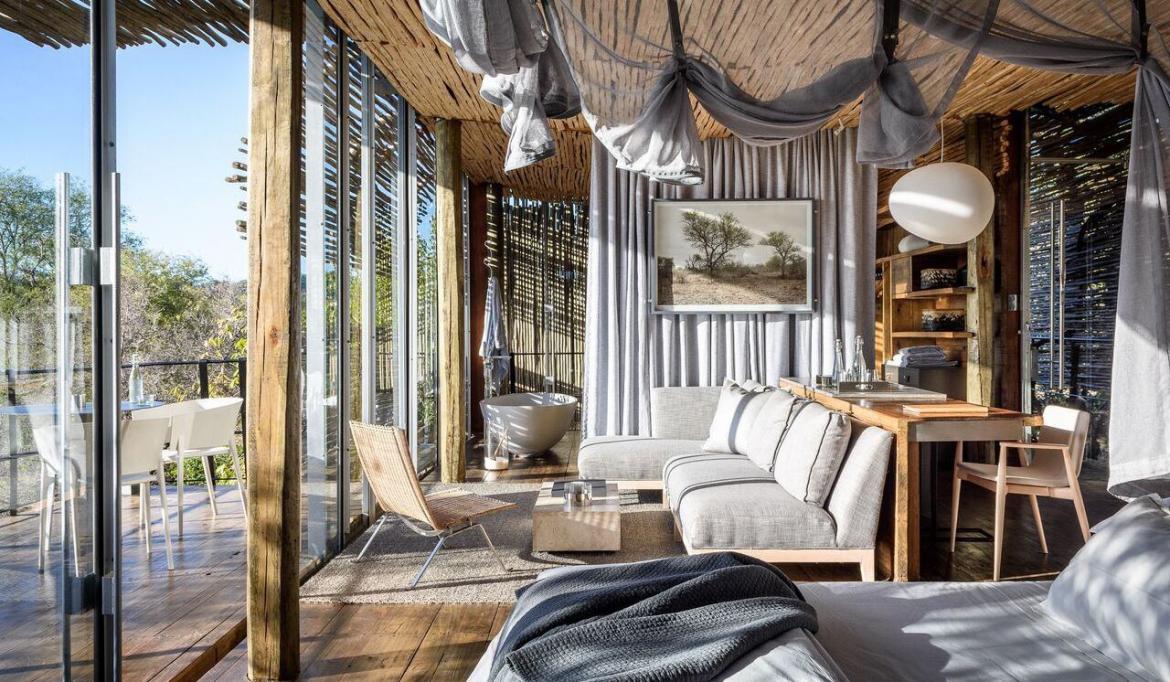 In addition to the roomy atmosphere and great views, each property also comes with a dedicated host and staff to assist guests who want a personalized safari adventure. Guests staying at any of the Singita properties will be able to experience the wilderness of Africa in their own home away from home, isolated from disturbance and distraction, in an area spacious enough to house a large family or groups.
As mentioned earlier, they have also introduced two new exclusive experiences. The first new Singita Private experience includes two nights at Serengeti House and three nights at Singita Explore. In keeping with the Signia style, it would also be a personalized safari experience so you will be in total control and will have a camp host, camp staff, chef and a private guide to help you. In the Singita Explore, a private-use tented camp on the Serengeti and can comfortably house up to eight people will be used. For the Serengeti House, you and your companion will stay in a villa with 4 suites, a private tennis court, and a large swimming pool. The first new Singita Private package costs $5,577.50 per person sharing, based on eight people.
The second new experience in the Singita Private combines Pamushana Villa in Zimbabwe and Singita Lebombo Villa in South Africa. This will be a four nights stay at Pamushana Villa in Zimbabwe and four nights stay in the Kruger National Park in South Africa, including the travel flights on Federal Air. In the first part of your adventure, you will be going to Singita Lebombo where you will be amazed by the scenic views of the N'wanetsi River. You can view the river from the extensive wooden deck that sits above the trees and take you back inside your suite. The Villa has four suites, three private pools and one main pool for a luxurious vacation.
The Singita Pamushana Villa in Zimbabwe has 5 bedrooms and located in an area that overlooks a lake in the secluded area of the Malilangwe Wildlife Reserve. The villa has a private infinity pool with panoramic views of the 130,000-acre reserve and trees. The package price starts at estimated $13, 316 per person sharing, based on 6 people.
In keeping with Singita's ethos as a conservation company, part of the booking about 1% goes to the local community program such as "Fortifying Young Children" in Zimbabwe or the "Singita School of Cooking" program in Tanzania and South Africa.
Via Luxury Launches