Are you looking for unique watches? Well, if so then prepare yourself emotionally and financially. A company that is expert in rare alcohol and rare works of art will continue combining watches with the adventure of the spirit.
Wealth Solutions announces that it will continue making its Spirit Watches Collection. But this time, an independent watchmaker will create the new watch. The new Rum watch collection will be called The Peter Speake-Marin watch, and it will house one of the oldest rum in the world. The rum will be placed in a vial and it will reside within the watch, but visible to the eyes.
The Peter Speake-Marin collection will be the first to house a capsule with rum. And it is the second watch to house a capsule filled with spirit. The first watch filled with alcoholic spirit was the Armin Strom Cognac watch, launched in February. Guinness World of Records officially recognized the alcohol use in that watch as the oldest cognac sold at auction.
This new Rum Watch will house a drop of 1780 Harewood Rum. The Harewood Rum is the oldest rum in the world that has been curated by Wealth Solutions. They bought the bottle of rum from Hedonism Wines of London for about $17, 350. But, Hedonism bought the bottle of rum at the first Christie's Auction of 12 moldy 18th-century bottles. The infamous bottle of rum was discovered in the basement of the Harewood country house. It dates back to 1780 and were valued at 800 ($1125) British Pounds, but sold for more than its amount. The expensive Harewood Rum bottle is going to be open ceremoniously and a drop of it will be placed into vials for placement within the timepiece.
The $17,000 Peter Speake-Marin Rum Watch is a limited edition of only 100 pieces will be created. Peter Speake-Marin is a British watchmaker known for its adventurous soul. He has created gothic watches and dragon watches so the concept of pirates and rum watches fit him just right.
The case that will be used for the Rum watch will be the Piccadilly case. The timepiece is going to be powered by the Vaucher 3002, customized by Speake-Marin. There will be two versions, the titanium and gold versions for the crown. The titanium version of the crown will be set with aquamarine cabochon while it is rubellite for the 18-karat gold.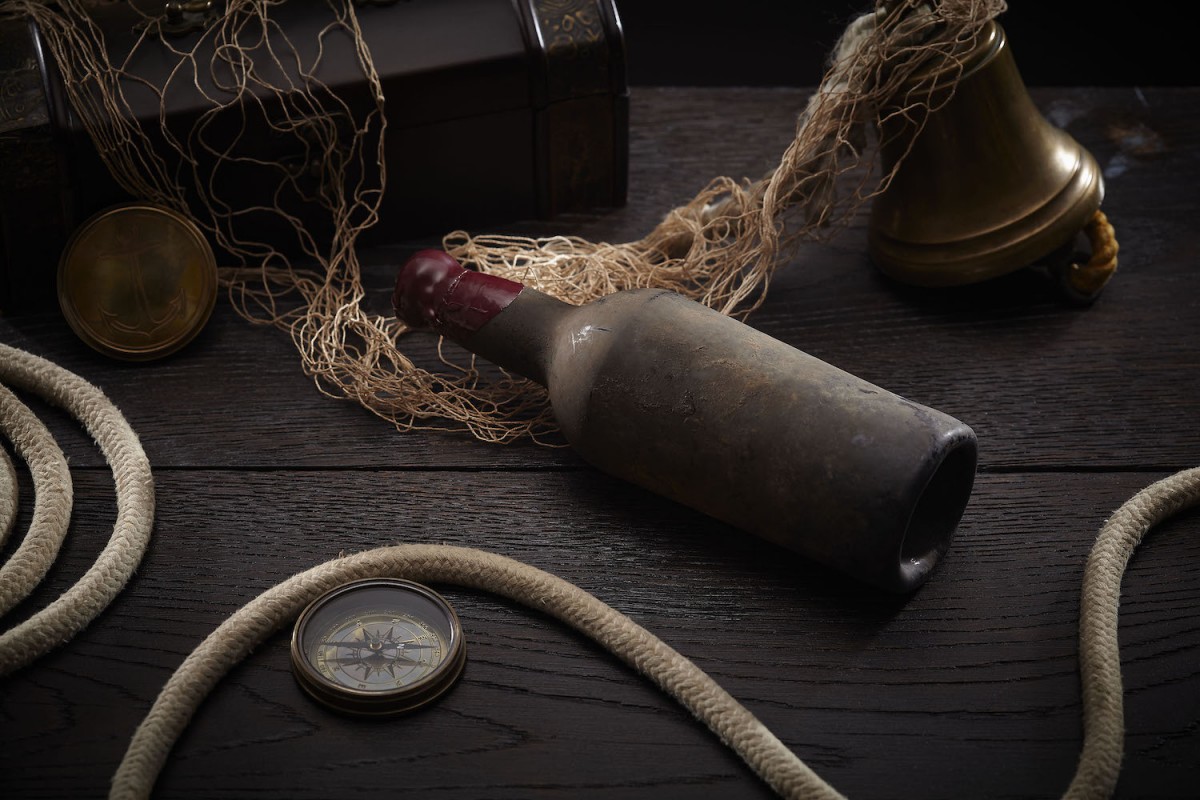 The Harewood Rum capsule is placed on the watch dial at eleven o'clock according to the old sea tradition. In the Royal Navy, it was at this hour that the crew receives their portion of rum. The Peter Speake-Marin Rum watch will also bear the words "Stand fast the Holy Ghost" as a reminder of the tradition.
The Rum watch at present in pre-sale at Wealth Solutions, you can order the titanium case for $17,000 and the gold for $34,000.
Via Forbes