The Hermes Birkin has made news last year when Christie's, the largest auction house sold a pink bag encrusted with diamond for a whooping priced of $221, 868 (HK $1.72 million) in Hong Kong. The bag touted as the most expensive Birkin bag sold in the world. But, just last week another Birkin bag has taken over the title. The newest titleholder is a red 35cm Birkin bag made of braises porous crocodile with diamond hardware and 18-karat white gold.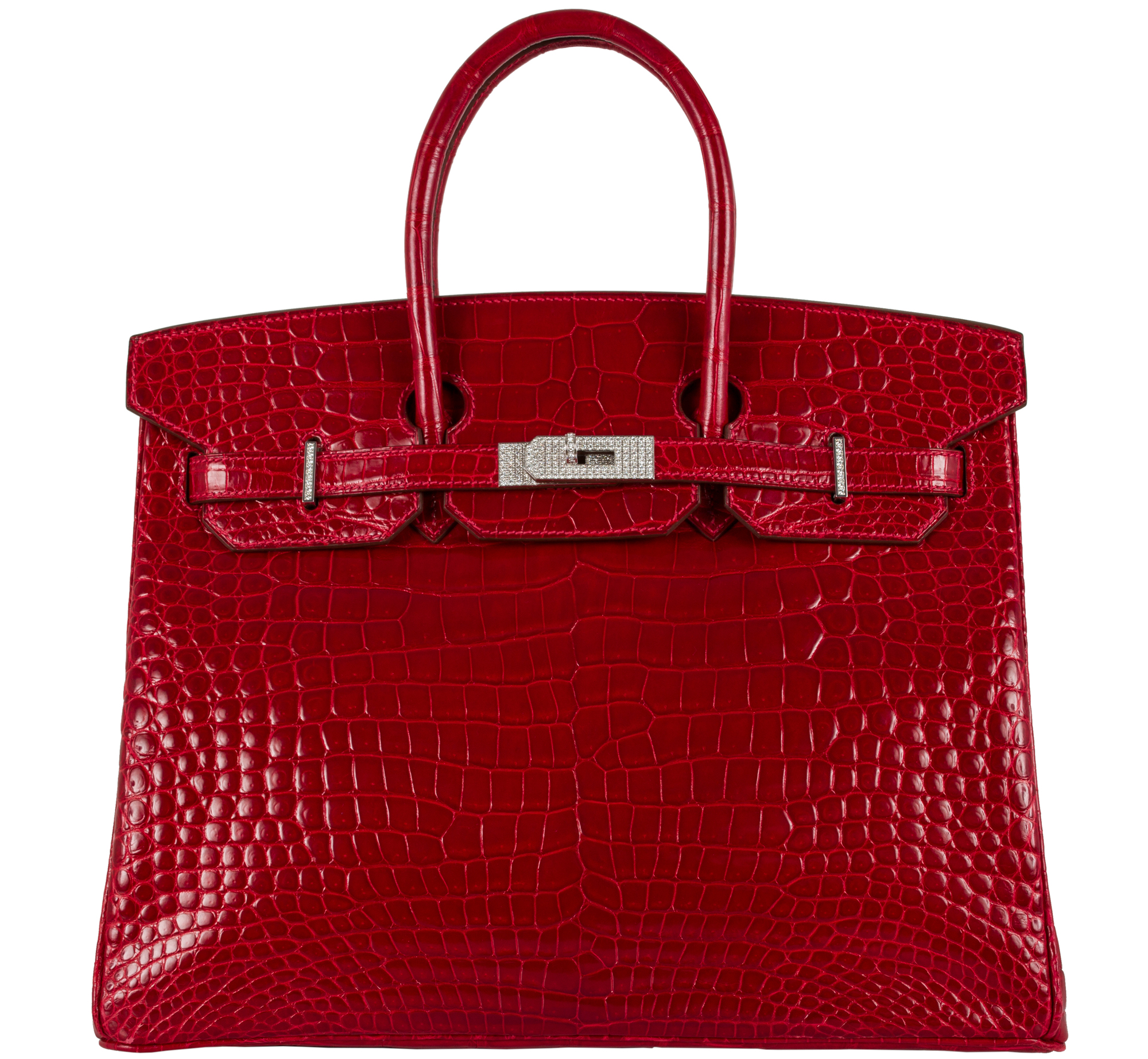 Prive Porter, a US-based collector, and reseller of a luxury bag sold the red Birkin bag for $298,000 to an anonymous buyer, beating the previous sale of the pink Birkin ($221,868). This red bag is definitely pricey, but the handbag is hand sewn from a red crocodile skin. The bag also encrusted with 10 carats round diamond on the lock and buckle. But, that's not enough because the bag is also outfitted with 171 grams of 18-karat white gold.  With all the diamonds and gold in the bag, it is no longer surprising that the bag sold that much.  The most expensive Birkin bag sold on the luxury resale market originally bought in Hermes flagship store in New York City in 2008 by an American collector and remained unused.
By the way, the insane sale of the red Birkin handbag is the latest record-breaking transaction in the luxury resale market, which has been growing exponentially in the past years. The resale of Birkin bags in the market is high so big auction houses like Christie's, Portero and RealReal are trying to get hold of the bags for resale. Prive Porte is the primary and exclusive seller of Birkins and makes sales through Instagram.
Hermes Birkin bag is typically price from $11k to $150k, so the recent sale of one Birkin bag especially to an astounding price of $298k is not just shocking but also record breaking. Birkins handbag by Hermes is handmade and made of leather. It is named after singer and actress Jane Birkin. The Birkin bag is a fashion and status symbol due to its high price. And of course, most of the people who owned a Birkin are celebrities and influential people who have deep pockets.