What is it we love about watches? Is it the fine precision engineering and elegant movements contained in that sleek case? Is it the comforting weight of fine metals on the wrist? Is it the recognition of your peers, who can recognize and appreciate the finer things in life? Forbes magazine itself declares that you won't be taken seriously in business without a good mechanical watch on your wrist. Oops!
Since the art of chronometry was developed in the early 18th century, watches have been a symbol of status and class. They are revered for fine craftsmanship, beauty, and functionality, and are staples of high end men's fashion year after year.
Flashy fads come and go, but true quality is timeless. Here are five timepiece creators whose work will never fade or go out of style: the makers of truly timeless timepieces we adore.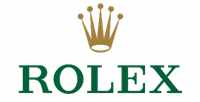 And where better to start than perhaps the world's most coveted watch, the Rolex? Rolex has a long and distinguished history, founded in 1905 by Swiss watchmaker Hans Wilsdorf. His beautiful, elegant pieces are credited as the reason that wristwatches completely overshadowed pocket watches by the early 1920's. Wilsdorf and his apprentices pioneered some of the major advancements in watchmaking, including the first truly waterproof and dustproof cases: Rolex's fully waterproof Submariner remains its flagship piece to this day. Renowned as a household name and an international symbol of class, status, and wealth, the Rolex is a king among watches, and its creator deserves the credit for giving us so many innovations that make our passion possible.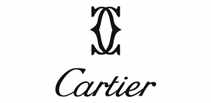 Cartier is a brand that is known to create timeless pieces for the nobility. Moving away from the clutter of short-lived trends, Cartier's pieces are breathtakingly regal. Cartier is a watch for the stylish and artistic, and their lady's timepieces have a sterling reputation. Incredibly long-lasting and hard wearing, Cartier watches are known for inspiring loyalty: many Cartier owners will wear a favorite timepiece for years on end. They combine the look of a fashion piece (see the famous Ballon Bleu line, with its trademark floating sapphire crystal nestled in the side of the dial) with the wear and durability of a sportsman's watch. For men and women alike, Cartier is a lifelong hallmark of class and style, without the need to advertise.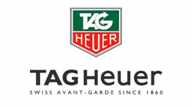 Another brand with a distinguished history, TAG Heuer watches predate Rolex itself by forty years, dating back to the line's founding in 1860.
Some men favor the bracelet watch as the height of style, but TAG have long been proponents of the leather band. You can see that famous leather strap in their signature Carrera line, designed by Jack Heuer, great-grandson of the Heuer founder Edouard. TAG Heuer is a beacon of laid back and effortless style, and that easy vibe has earned the line some serious fans in Hollywood, including Leonardo DiCaprio and Brad Pitt. It's even the watch astronaut John Glenn wore during the first orbit of earth, making it the first wristwatch in space! Doesn't it make the watch all the more desirable? Have a look at TAG Heuer's hypnotic array on Ethos Watch Boutiques online.

Where watch aficionados gather, everyone has their favorites, and everyone has that one popular brand at which they turn up their nose. But if any brand could earn universal respect, Jaeger Lecoultre comes close.
What really sets Jaeger Lecoultre watches apart is their in-house manufacturing. Where many watchmakers outsource the making of movements and machining, Jaeger Lecoultre makes most of their component parts themselves. With that flexibility, Jaeger Lecoultre's lines contain enviable variety. Whether your suit for the day is Armani or SCUBA, they have a watch that will match it to a T. The complexity and elegance of the movements within a Lecoultre case are nigh unmatched in the world of horology, and that outer look is sleek and stylish: truly the brand to wear if you want to impress the watch snob in your life.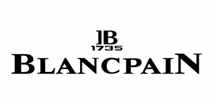 Blancpain proudly bills itself as the world's oldest watchmaking brand. The claim does not go undisputed, but with a history that begins in 1735, they certainly have an impressive foundation to build upon. The signature of Blancpain's current line is the Blancpain Fifty Fathoms, debuted to celebrate the 60th anniversary of their very first diving watch. This is a line that prides itself on timelessness and the Fifty Fathoms pieces are a testament to that, honoring the look and feel of their vintage bathyscaphes while incorporating the newest technology.
The centerpiece of Blancpain's innovation is a silicone balance spring, which can be seen through the back of the case on the Fifty Fathoms model. Longer wearing than any metal, this silicone engineering represents Blancpain's commitment to the stylish sportsman, and their commitment to a truly timeless brand.
In Conclusion
Precision engineering and craftsmanship are the gentleman's status symbol, a way to display wealth, class, and good taste without acting like a peacock. It's little wonder that watches have been a status symbol for centuries. These fine lines have elevated the craft to the standards of the modern world, without sacrificing the tradition and experience of over a hundred years of craftsmanship.