A hassle free travel, calls for not only the organised layout of the trip and camaraderie, but also personal requisites to keep you ever ready and calm. How many times has it happened, that every time you wanted a set of documents and visiting cards in hand, you had to collect it all at the mid of your travel . Isn't it chaotic to struggle to have all your essentials in one place? Shouldn't it be intact and organised, so that it's just a thought away? Shouldn't it be appealing enough to carry it in your hand with pride? This is what I felt when i got hold of THE TRAVEL ORG. My life just got sorted a little more and i happen to come across as a trend setter, prim and proper in presenting myself.
The Travel Org is just the right companion for your travel. It has made my life convenient and easy by its well laid out pockets for travel and home currency, keys, credit card, documents, and an extension for my passport and visa. I don't have to bother about all this paraphernalia. It's the Travel Org that does an effortless job. It comes with a range of pockets that are customised. It has a zip where I can put in the nitty gritty of my documents. A card holder with eight pouches and fifteen document inserts. The size of these pockets is a little larger than A5 so that it can accommodate all sizes per se. The best is that it is so handy that it slips in my hand luggage at ease.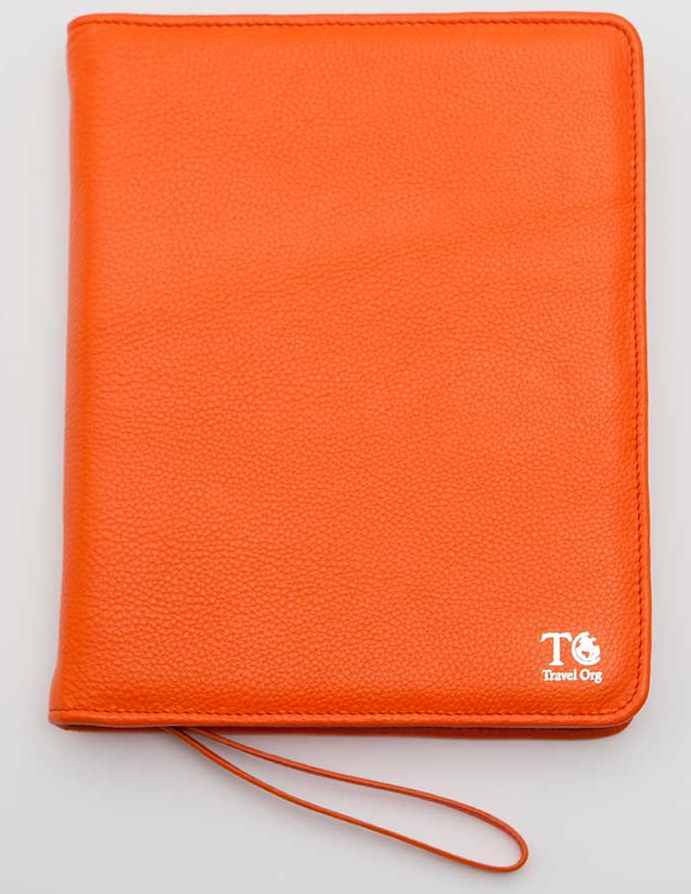 Also, it's attractive colours make this convenience a luxury to carry in my hands. I own a tan coloured Travel Org. The exotic range of colours is a cherry on the cake. It's available in four exciting colours: black, tan, orange and navy. I am planning to own a navy one now. The Quality is commendable. The authenticity of leather adds to its richness. It has been my perfect companion and the Travel Org is a perfect British designed product that certainly adds a feather to your cap of travel essentials.
I can't wait to have another colour of this travel companion. You should also grab one and flaunt it. Rather than planning when to buy, assign it to Travel Org to let it plan an easy and effortless travel experience.