Think it's finally time to get behind the idea of a digital upgrade for your store?
In the eCommerce multi-sector E-Stats report released by the U.S. Census Bureau in 2014, eCommerce sales from U.S. retailers reached $227 billion in 2012. That was up 14.7 percent from 2011's $198 billion. eCommerce sales are also expected to grow in the next few years.Based on the numbers, it's clear why digitizing your shop is wise. You'll need to factor in plenty of things before you do the switch, though.
Don't know where to start? Here are five ways to pull this off. To help you out, we've highlighted the pros for each one.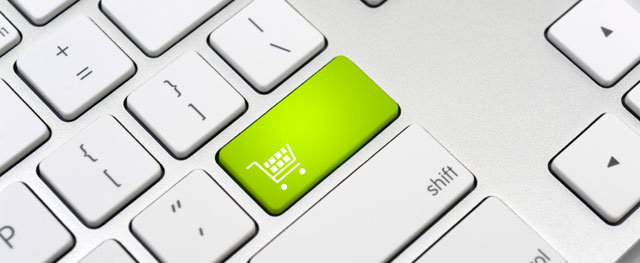 1. Optimize your content.
Optimized content means content that use relevant, popular and long-tail keywords. Take advantage of the Google Adwords Keyword Planner to find out which keywords you should use to drive targeted traffic to your site. It's easy and the service is free when you sign up for a Gmail account. Without targeted keywords, your site is losing out on an incredible opportunity to reach out to your buying customers and your target audience. Win your market with the right keywords.
2. Fix the structure of your site.
Almost all businesses these days have an online presence. Having a site isn't enough, however. Remember that you're basically doing the same thing a hundred of other small and mid-sized businesses are doing. This often means fierce competition for just a tiny slice of the consumer pie.
How do you leave your competition in the dust? Make sure your site is professionally done and that all your pages have everything your customers need when they shop. Organize the site in a way that customers end up in the sales funnel. If the site isn't professionally built—has no shopping cart, only a boring template and a messy inventory page—then fix it. eCommerce solutions like Shopify are available and ideal for bringing order to that madness. From credit card processing to order tracking, find everything you need to turn your site into a shop.
3. Turn your company into a social media team.
This doesn't just meanhaving someone create a Twitter account or FaceBook account for your shop or company. It also doesn't mean just hiring a single person to drive all that expected growth to the social media platforms you use.
Yes, hiring a dedicated social media specialist is a good idea. But do you know what's even better? It's having ten or twenty more social media specialists to grow support for your product or shop or business.
How do you do that? Start requiring all your employees—whether you have a team of 10 or 40—to have professional public accounts on every social media channel relevant to your business.Then ask them to drive the conversation back to the store. Give them pointers on how to generate viral buzz around your products or business. It won't take them more than a few minutes every day to share a single post or two. This way, you can build your store's brand and generate likes and shares and brand recognition by having everyone—and not just a single person on the team—be your store's own social media specialists.
4. Upgrade your payment processing methods.
In a press release dated April 2013 from Gartner, it was reported that the total number of smartphones shipped globally from the U.S. for that year had already reached 1 billion. 2013 projections from Cisco stated that by the end of 2013, the number of mobile devices was likely to exceed the number of people on the planet.
All these have resulted in tremendous growth for mobile eCommerce. More customers are using their mobiles to surf the 'Net, open their emails, and shop. That's why upgrading your payment terminals is a must. This might include installing apps that link your shop's inventory to the many different payment technologies available out there. Or perhaps you'll find yourself accepting payments through mobile or simply buying a new payment terminal. The more payment options you offer your customers, the better their shopping experience with your shop will be. With great service like this, a loyal customer base is sure to follow.
5. Bring your finances online.
Start using online billing services. There are plenty of sites out there that can improve your billing efficiency. And if you're still giving paper checks to your employees, then it might be time for you to finally switch to direct deposit payrolls. This option isn't only more convenient since employees won't have to deposit or cash in their checks at the bank – you get to save trees, too. Online tax resources also help keep your records organized.
These are just some of the incredible ways you can digitize your store. With so many different technologies available for businesses in the market, the level of customization you can explore bound to be astonishing.