The foreign land always surprise tourists. But the beauty to unveil the hidden treasures of one's own land always remains close to heart. We happen to have a rendezvous' with one at the Judge's Court, India's first Heritage Country Manor with ambience reminiscent of the 20th Century.
The property is not over publicized. Frankly, I had doubts about reviewing it before my elite readers thinking it should fit into the required luxury bracket. I must confess, every bit of our stay there was worth it. The high-end travelers' today donot seek luxury plastered around them but they prefer to trade for an experience. And judge's court is one such real life painting/experience infused to life by such warm owners and hospitable staff.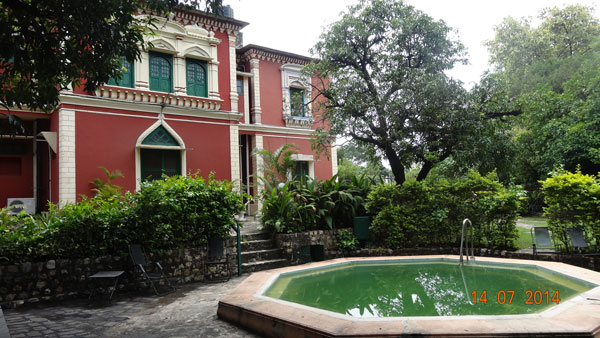 Our trip was planned by Welcome Heritage's PR representative from Delhi. And an overnight Volvo journey led us to Check in the property during early dawn when the entire village was still asleep. The Manor is located in Pragpur which is a medieval hamlet at an elevation of 2000 ft. in the picturesque Kangra Valley in Himachal Pradesh.
 The Setting
Having escorted by driver, we reached the property riding through the mango laden trees only to crash for a while. The Manor is set in absolutely idyllic surroundings with rooms and its interiors inviting you through their classical appeal. The property offers an elegant accommodation of 20 rooms across The Museum Mews Wing (3), The Manor Wing (10) and The Residency Wing (7). The adjacent 7 rooms under "the Residence" housed 7 rooms on two levels which were very spacious with an urban appeal in the rustic setting. Each room has a character of its own but all of them are equally elegant and luxurious and it might be difficult for you choose the right room. Go for the room that according to you offers the best view of the Dhauladhar range. A visit there made me think it would function as a perfect setting for a Bollywood movie, if considered. The garden surrounding the main building is large and very well maintained.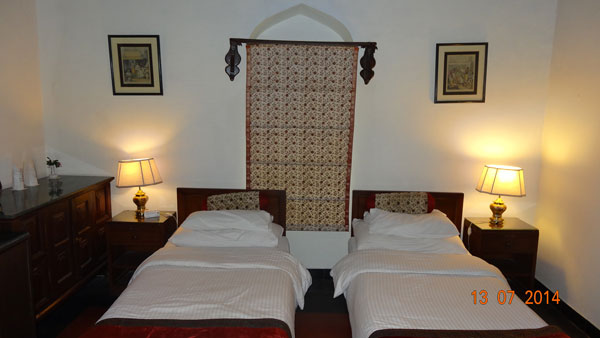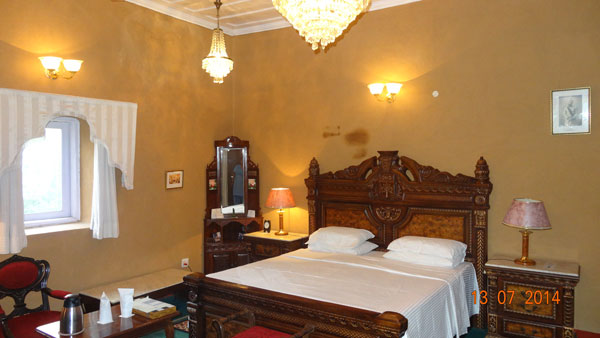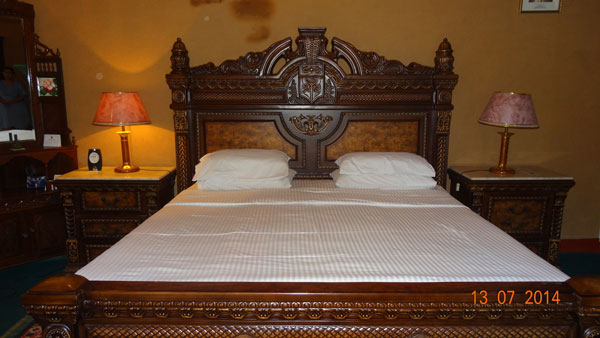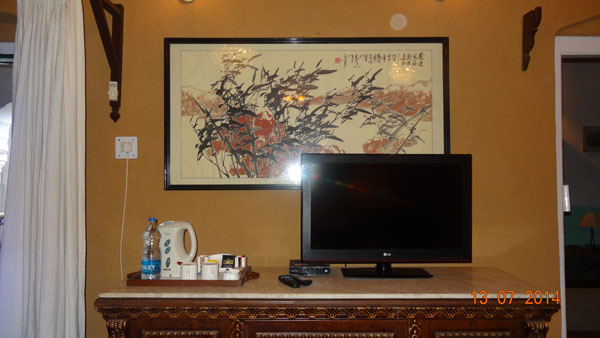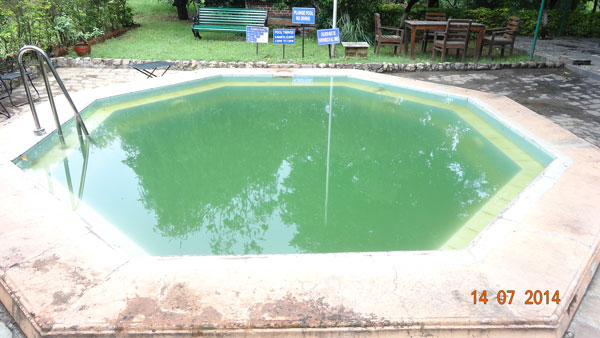 Himachali Feast
We were served with sumptuous meals by their caring and well trained staff who kept a constant watch to ensure everything was OK. It rained continuously for 4-hours on our first day of arrival and we were told it's the onset of monsoon here. The garden was lit up with small lights in the trees, which gave us a reason to practice a small walk at night which one tend to miss having fed with such mouthwatering desserts. A big thanks to their key chef "Arvindji."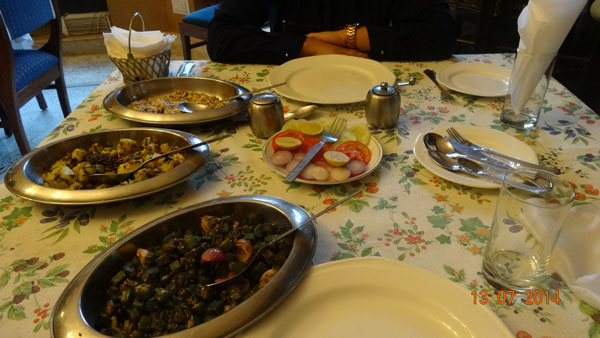 Pragpur and the Property
This family run hotel has a long distinguished history and there is a lot to explore around the property. In absence of Mr. Lal's (the owner) physical presence, we received a call for him thanking us for being their guest. He is the modest face behind this "home away from home" we were invited to. Pragpur has been classified as a heritage village and the restoration work is going on. The village is the home of the famous Kangra School of painting. The village doesn't seem to have changed much since it was founded over 300 years ago. It still features cobbled streets, ornamental village tank; mud plastered and slate roofed houses.
My two cents: the place is frequented by tourists visiting Dharamshala fetching an overnight stay at the property. I suggest you to consider it as an independent destination as it provides easy and convenient access to Garli, River Beas, Chintpurni, Jwalamukhi, Kangra Fort and Kangra Temple, which we happen to visit during our 1.5 days of stay here.
Thanks Judge Court team for hosting us. It would be a luxury for many to take off from their busy schedules and visit here.