KIA, the automotive brand from Korea has become serious about transforming its brand image and perceptions in the market. It has been known around the world as the second line automotive brand owned by Hyundai Motors of Korea. All their offerings have been inexpensive and generally poorly designed and embellished with cheap plastic trims. Its image as a cheap alternative has been so deep rooted that experts believed they would never be able to break free from it. But in the last couple of years they have been making a concerted effort to completely overhaul its image by coming up with high end cars. Their latest offering, the KIA K900 is their most ambitious project till date.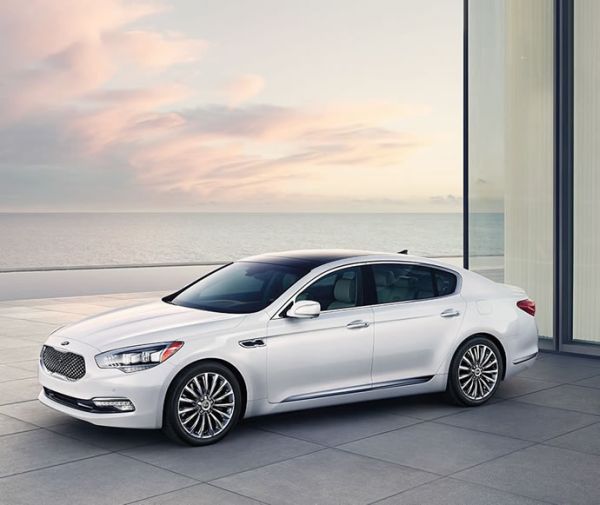 K9 is More Expensive than Base Models of Leading Brands
The brand has taken the industry by surprise by coming up regularly with very good looking cars across segments. Their new luxury car known only as K9 in Korea is powered by a V8 engine and boasts of several high end features as a standard fixture. KIA has a reputation of projecting its price as its USP but they have priced this model above the competition. With a price tag of $60,400, the K9 is more expensive than the base models of BMW 5 Series, Audi A6 and Mercedes E-Class. It is commendable that the brand has decided to take on the German luxury car manufacturers head on.
Kia is Determined to Capture Market Share of Luxury Cars
Kia's new car is powerful with 420hp at its disposal. It scores over the competitor brands by offering a series of features that come as standard. The features include adaptive LED headlights, 18-inch wheels, leather upholstery, a leather-wrapped dashboard, heated/ventilated front seats, panoramic sunroof, and real wood trim. This model is sure to help establish KIA as a serious player at the high end of the car market. At least this much is clear to the industry now that the brand that traditionally churned out cheap utilitarian cars is now determined to capture some share of the luxury car market. They have already planned a cheaper version of K9 with a V6 engine that would produce 311hp. The most expensive car by KIA so far, the K9 will roll out for shipping and sale by the end of this quarter.