The New Year eve parties always bring out the best of fashion. An elegant dress is not enough to attract the attention of revelers so must come out in the most unique and exclusive dress to become the center of attraction of any party. Ahmet Atakan, a jeweler based in Izmir, Turkey, produced perhaps the most extraordinary dress seen in any of the year end parties last year. His dress did not have sequins or diamond embellishments but was made entirely of gold. The dazzling dress was priced at about £85,000. The steep price tag is justified as it is sure to make the wearer the center of attraction even in the most fashionable of gatherings.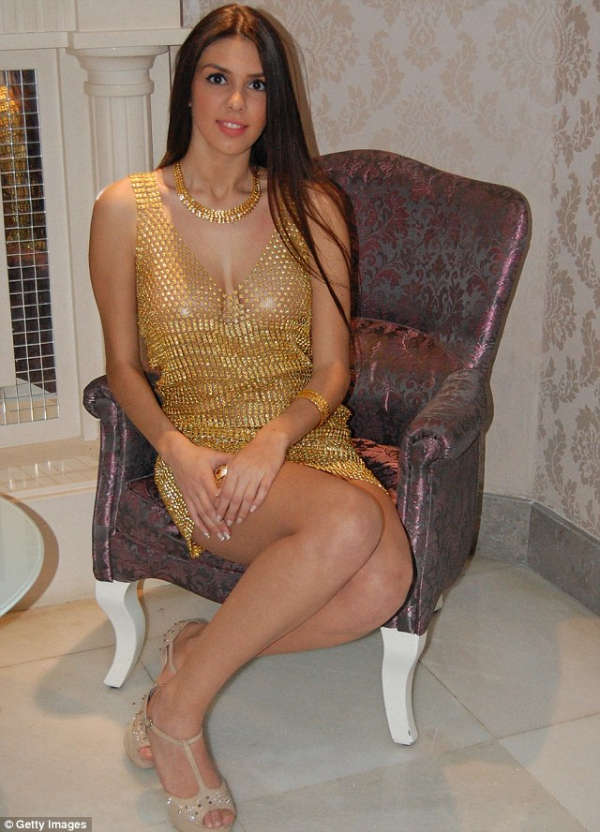 The Dress Weighs Three Kilograms
It is perhaps the most lavish way of garnering attention but people with serious money sure find it worth every penny as there were many takers for the dress. Artisan Ahmet Atakan has designed a simple sleeveless dress but since it is made entirely out of a precious metal it weighs all of three kilograms. He has kept the hem of the dress rather short and kept the neckline plunging. It is not clear if he has done it to keep the weight of the dress manageable or to present the wearer of the dress in the most attractive manner. At that price and weight a few grams more would hardly matter.
Eight Such Dresses Were Sold Last Year
The Turkish artisan has definitely caught the eye of the super rich fasionistas because despite the whopping price tag of 300,000 Turkish Liras he managed to sell eight unique gowns crafted out of pure gold. The response has encouraged him and he believes that his concept has been accepted by the consumers who matter. He wants to make more such dresses and has kept a tentative target of selling at least ten golden dresses in the calendar year 2014. He follows a very elaborate process in putting together the precious dress. He crafts each of the dress out of a total of 78,000 pieces of the precious metal to form a mesh-like fabric. It sure makes the wearer of the dress feel precious.