Gifting chocolate is something of a cliché but if it is zChocolat it can make an impression with its exclusivity and presentation. In fact, it is their mission to elevate the art of gift giving to a new level of personal expression. As suggested by their tag line, it is an expression of Elegance, Intelligence, and Excellence to ensure a grand and lasting impression. The awards they have received in their 14 years of existence reaffirms that they have mastered the art of creating exclusive gifts by turning chocolate into an elegant and luxurious expression of love. They have made it possible by their uncompromising attitude of creating the best in every which way. They wanted to create supreme quality chocolates and so they collaborated with Pascal Caffet, World Champion Chocolatier. It wasn't enough to have the best product as they believe that presentation must reflect the same degree of care and quality as the chocolates. They have created gift boxes that represent true sense of French luxury. They have topped it with the highest level of unrivaled customer service backed by the most efficient and reliable logistical support.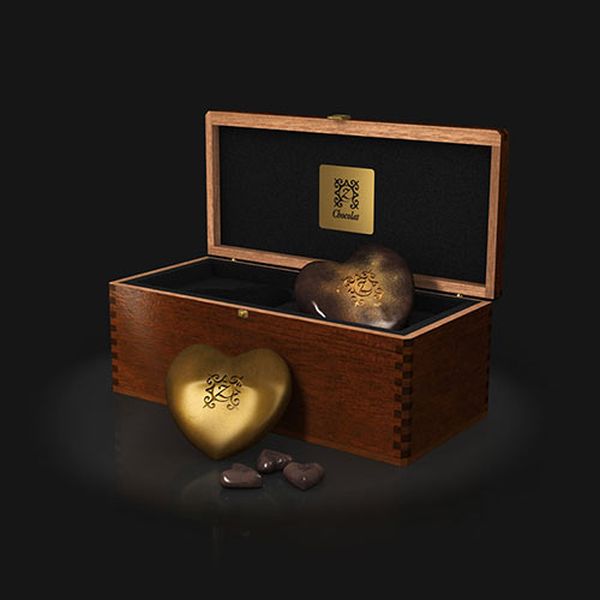 In a relatively short time zChocolat has established itself as an ultra-luxury brand and maintained its exclusivity as they have proved to be amongst the best be it the product, packaging or the service. Based in Aix-en-Provence (South of France) the company was founded when internet had made a worldwide access possible and feasible. The brand was launched online and has created a customer base exceeding 150,000 spread over 225 countries. With their efficient delivery system and customer service, they have consistently received the award for being the Best of the Web. Their focus on packaging has added a new dimension of luxury and exclusivity to their chocolates. Their most luxurious gift boxes are made from mahogany wood. They have Eco-friendly gift boxes made of basswood and instead of ballotin boxes they make packaging from highest quality cardboard. All the wooden boxes are hand crafted in the Jura region of France. The impeccably finished boxes feature a unique serial number carved into their base. In addition the boxes are individually robed in a stylish drawstring cover pouch.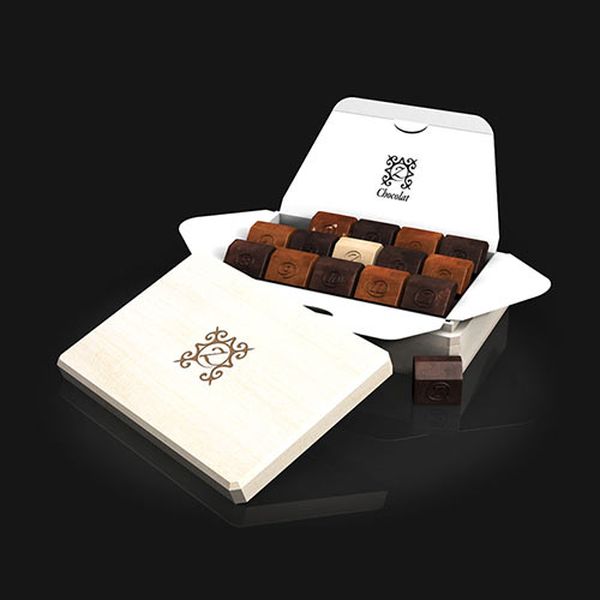 zChocolat offers a wide range of chocolates in different assortments. You are free to create your own assortment by picking your favorite chocolates. However, I must admit that our favorite from the collection is Our Hearts as an anniversary gift. It consists of two 4 inch wide chocolate hearts presented in a mahogany jewelry box. Another one of our favorite is Sunrise which is a 15 piece assortment packed in a basswood box that can be customized with an embossed image and message. If you are from India it would make a perfect Diwali gift. zBox 30 is another of our favorite. This box holds two of their most popular and exotic assortments. Opal is another of our favorites. It contains four chocolates handmade with the finest and purest of ingredients. It is an elegant gift of good fortune with which you can welcome a new born.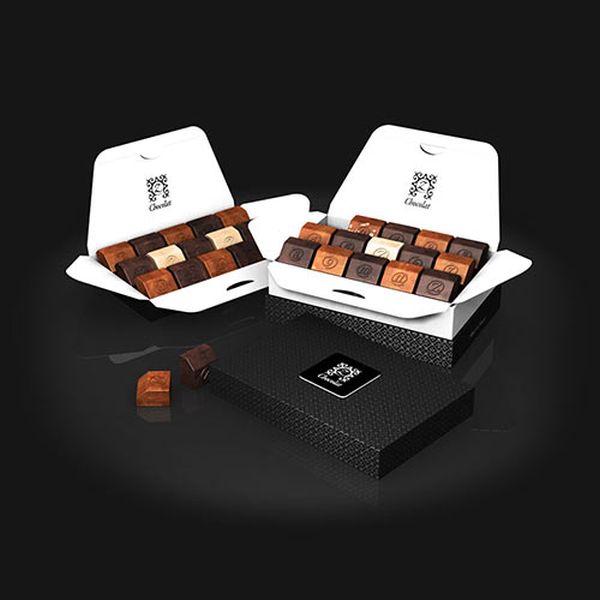 Above all, what makes zChocolat a special gift is the personal touch they allow you to add to the gift pack. The chocolate boxes are accompanied by a natural fiber card where you can put a personal message, a personal photo, a company logo or any other JPEG format image. Gift boxes are wrapped in high quality handmade paper and finished with a white satin ribbon and a sophisticated handmade black wax seal. The chocolates by zChocolat can be truly enjoyed only if they are in perfect condition and so they have perfected the logistics to ensure that the chocolate boxes reach you in the quickest possible time, unaffected in transit. They have developed a summer packaging with an insulated container and refrigerant pack that maintains the interior temperature between 15°C and 20°C irrespective of the temperatures outside. zChocolat is not merely chocolate or gift but truly a memorable experience.