The new iPhone 5s is creating a buzz in the market as expected. It is being pitched as the most forward thinking iPhone yet. The first thing different about the phone you notice is that it will now be available in gold, silver and space grey colors. The next thing you notice is that it is remarkably thin. Its anodized aluminum body with diamond cut chamfered edges has been precision crafted. The four-inch Retina display and glass inlays add to the look of the phone. Apple is also offering along with the phone premium leather cases in six rich colors-beige, black, blue, brown, yellow and red. The cases come with soft, color-matched microfiber lining.
True Tone Flash and Touch ID are Innovative Features
The new phone is more colorful than the previous models but the real difference lies in the A7 chip used in the phone which makes it the world's first smart phone with 64-bit desktop-class architecture. The other improved features are an all new 8 megapixel iSight camera with True Tone flash, Touch ID that allows you to unlock the phone with just the touch of a finger. Its iOS 7 enables it to have features like Control Center, Notification Center, improved Multitasking, AirDrop, enhanced Photos, Safari, Siri and iTunes Radio. The new chip has also greatly enhanced the CPU and graphics performance without compromising on the battery life.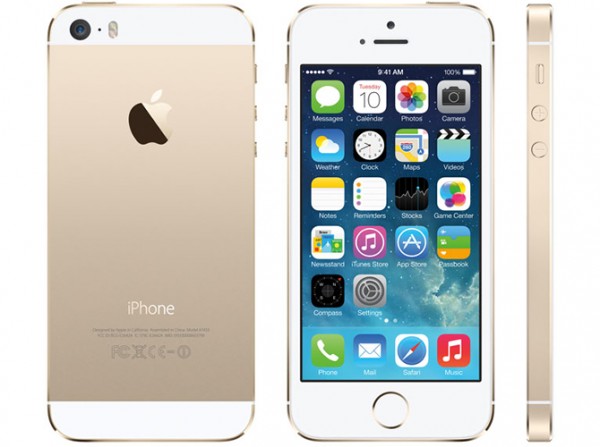 The Leather Cases for the New Phone are Available in 6 Colors
The innovative Touch ID feature uses a capacitive touch sensor that can read fingerprints accurately from any angle. The new camera is an improved version with a larger f/2.2 aperture and a new, larger sensor with 1.5μ pixels. It offers better sensitivity and low-light performance. The True Tone flash is also a first and is capable of variably adjusting color and intensity for over 1,000 combinations for improved and natural picture quality. Additional features in the new iPhone 5s include a new Burst Mode, Slo-Mo video with 120 fps and a new FaceTime HD camera. The suggested retail price for the new phone is $199 for the 16GB model and $299 for the 32GB model and $399 for the 64GB model. The cases available in six colors will be available for a suggested price of $39.
Via: luxurylaunches