Some people will add bling to just about everything. The recent trend is to add them to credit cards.  In the past we have seen MasterCard's diamond-studded cards or Visa's jewel-encrusted solid gold cards. Now Qatar National Bank is the latest to join the bandwagon. We are not surprised. Qatar and its surrounding countries have a big consumer base that loves to splurge on luxurious items and a bejeweled credit card definitely seems like something they would appreciate.
Their Diamond Embedded QNB Private World Elite MasterCard Credit Card will be available to its customers in the Middle East as well as Africa. Qatar National Bank and MasterCard have together designed this special credit card, which will be available to its private banking customers only through invitation. This measure is obviously a step to maintain the air of exclusivity. The diamonds aren't the only special thing about these cards. It will also include several rewards, world travel, lifestyle advice and global acceptance. There won't be any predetermined spending limit so you don't have to worry about overcharging your card.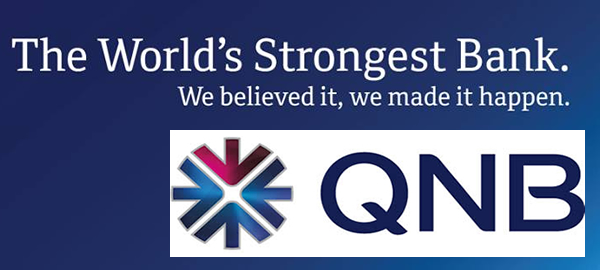 For travelers, this card will allow users to get travel advise and access to over 600 airport luxury lounges. They will also get rewards for travel, be it business or private jet travel. Since credit cards and shopping go hand in hand, the bank has provided a great service by offering customers to enjoy personalised shopping experiences and 24/7 luxury concierge service. To add to the exclusive nature of this card, the card holders will also get to have invitation based insider experiences.