We all want to wear fabulous luxury watches. They instantly give the wearer that extra style quotient. But for many of us they aren't exactly in our price range. But fret no more my friends. The Netherlands based watch brand TW Steel is all set to make its entry in the Indian markets, which will give you access to the brand which has celebrity followers like Jay-Z. Though the company is just seven years old, it has already sold more than quarter of a million watches worldwide! Their watches are perfect for those buyers who love over-sized watches. Almost their entire range is like that. Their expected price range will be somewhere between Rs 13,000-Rs 17,000, which is quite affordable for a luxury watch. Their first collection will be released in June.
Mumbai's Grand Hyatt will play host to this year's Indian Luxury Expo, which will be held between April 26 to April 28. There will be a total of 20 lifestyle segments that will showcase some of the best names in the business vying for attention. For example, in the automobile section, brands like BMW and Porsche are expected to be present. For the ladies there is the accessories and decor section that will have brands like Gitanjali, Saint Louis, Lladro, and Adler & Roth. All this while sipping on cocktails and partying. Sounds like a fun place to be.
Apple and Volkswagen have joined hands to bring out the Volkswagen iBeetle. This car will have a state of the art entertainment system and more due to its latest docking station for the iPhone. It will have the regular perks like music, easy calls, texts, emails, and navigation. In addition, it will have certain added features like the 'Expert' icon, which will enable it to calculate the g-force and temperature. Then there is the 'Trainer' mode, which can track your route, calculate journey time and fuel efficiency. These are just some of the features of the iBeetle. This car will be officially released in 2014, but bookings start from October this year. It will be available in both coupe and convertible versions, with color options of black, white and silver.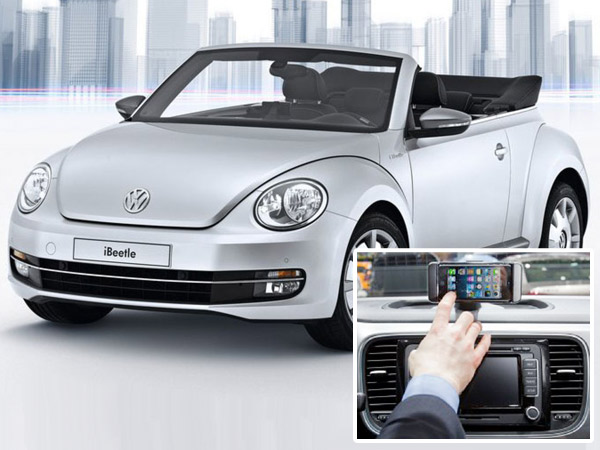 SIHH or Salon International de la Haute Horlogerie is an event which showcases some of the most exquisite timepieces in the world. This year's SIHH was as impressive as any other year and here are some the favorite SIHH 2013 watches. Audemars Piguet Royal Oak Offshore Ladycat Chronograph is an interesting combo of sporty yet luxurious. The dial and the strap are reminiscent of a sports watch but the diamond and gold embellishment add that extra oomph to it. Richard Mille Tourbillon RM 58-01 World Timer Jean Todt Limited Edition looks like the dream watch for anyone who loves watches that show the mechanism in the dial. This one is full of it and has an overall macho look. Its also extra tough, suitable for extreme travellers.
We sometimes forget that any item of utility can be a work of art as well. Watches are no exception. These stunning ornamented watches makes you sit in awe of the craftsmanship that goes behind creating such exquisite pieces. The third one in the picture above is the Peacock watch by Cartier. This gorgeous piece can be doubled as a brooch too. The second one is the Audemars Piguet Royal Oak Quartz 33mm. It epitomizes indulgence for any watch lover.