Auctioning for what could be the most expensive coffee, might just give you a chance to hang out with Apple boss Tim Cook. The website Charitybuzz is holding an auction, whose winner will get to meet him and chat over a cup of coffee at Apple's headquarters in Cupertino, California. The current rate for this tête-à-tête is $180,000 and could go even higher. The auction will last till May 14th and all the proceeds from it will go to the Robert F Kennedy Center for Justice and Human Rights. This will make him the latest entrant to the slew of "time auctions" that have taken place in the near past.
The chat is expected to last about an hour and the lucky (read rich) winner will get to ask Cook anything under the sun, be it company strategy, technology or even his favorite movies and musicians. The auction started this Wednesday with an opening bid of $6,000 and reached the $100,000 mark within eight hours, thanks to the buzz created on Twitter and Facebook. Though bidders can maintain their anonymity, interestingly many names have popped up that include executives of rival companies like Blackberry. One bidder was a British photographer, Jason Denning, who had bid $130,000. He wanted to discuss human rights in Asia, an issue which is shared by the charity for which Cook is fundraising and the one Denning works for. But the current bid is too high for him and he would rather spend the money on his charity.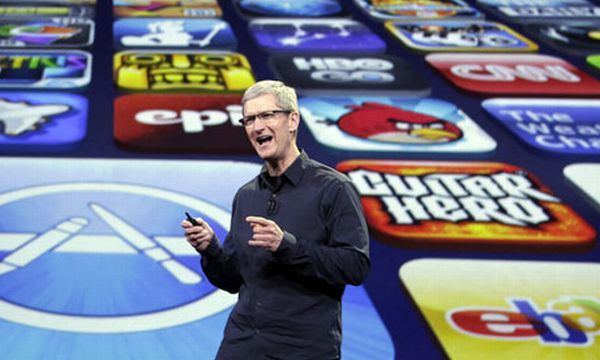 The current record at Charitybuzz is $255,000, which was paid to shadow Bill Clinton for a day. The money went to the Clinton Foundation. But the highest ever "time auction" till date was for a lunch with Warren Buffet. A group of financiers paid a total of $3.46 million for it in 2012. There were eight people in that group so the per person price was $430,000. The proceeds went to the Glide Foundation, which helps the homeless in San Francisco. CharityBuzz has already raised $60 million since its inception in 2005. Previous interesting auctions have been backstage pass with Paul McCartney ($70,000), and business advice from Richard Branson. Bids for this auction can be made through credit cards that are checked for sufficient funds before any bid is accepted.
Via: Guardian