Lionel Messi Biography
Lionel Andres Messi is one of the most sought-after footballers in the world. Even his Barcelona teammate Cesc Fabregas called this millionaire sports star "the best player in history". His small stature earned him the nickname, "the flea" ("la pulga" in Spanish). However, there is nothing small about Lionel Messi's talent. His fans in Spain and around the world fondly call him "Leo". As any Lionel Messi biography will tell you, this is no ordinary footballer. Fabregas is not alone in singing praises of this pint-sized sports star. The numerous Lionel Messi goals have earned him numerous epithets such as "the Pele of his generation", "the Michael Jordan of football", and even "Messidona". The latter is a reference to Maradona's so-called "Goal of the Century", scored against England during the 1986 World Cup. Messi scored a similar goal during a Copa del Rey semi-final against Getafe CF. The Spanish press promptly named him Messidona.
Lionel Messi has been playing football since he was a five-year-old little tyke. However, life was not all roses for this young sportsman. Young Messi was given special medical treatment to help him achieve normal growth; the boy had a growth deficiency. Every night, Messi would be administered injections in his legs. It must have been painful, but it was also expensive. The treatment cost $900 per month. And Messi was far from being a millionaire then. Fortunately, Carles Rexach, the sporting director of FC Barcelona, realized Messi's promise. He arranged to pay Messi's medical bills provided the boy moved to Spain.
Messi started playing for FC Barcelona's youth teams. His official debut for FC Barcelona was in a league game against Espaynol on 16 October 2004. Messi was then 17 years and 114 days old, becoming the third youngest player to play for FC Barcelona. The first of the famous Lionel Messi goals for the club was scored on 1 May 2005. At the time, Messi became the youngest footballer to score for Barcelona in a La Liga game. (That record has since been broken.)
Over the years, Messi has become one of the star FC Barcelona players. Barcelona forward Isaac Cuenca recently said in an interview, "He's the best in the world and he proves it on a daily basis. For me he is the best ever." In the midst of all this praise, it is easy to forget that millionaire Messi is not even 25. Yet, you cannot help gaping at his achievements. He has won the FIFA Golden d'Or three years running. During his 200th league match in February this year, we saw four Lionel Messi goals. A month later, he went one up on himself by becoming the only player to score five goals in a UEFA Champions League match. He currently holds the record of being the highest scoring FC Barcelona player.
Dare we compare him to Pele? The young man still has a long way to go. However, if anyone contemporary has a chance of overtaking Pele's great records, Messi is the one. He is yet to really shine during international games. But he has age on his side. By the time the 2014 World Cup comes around, Lionel Messi will surely remain on the scene. And Argentina will hope for some miracles from this football genius.
Age: 24
Date of Birth: 24 June 1987
Place of Birth: Santa Fe, Argentina
Occupation: Footballer
Plays For: FC Barcelona
Net Worth: $900 million
Lionel Messi Homes
1. Rosario Mansion
This luxury mansion is located in Messi's home region of Rosario in Argentina. The luxury property is located about 200 miles away from Argentina's capital city, Buenos Aires. The home was in the news in April 2011. It was reported that the house was hit four times by bullets. Unidentified gunmen on a motorbike carried out the attack. Late last year, home-boy Lionel Andres Messi was also named "Rosario's ambassador in the world".
2. Catalan City Mansion
However much Messi may want to live in Rosario, his association with FC Barcelona keeps him in Spain most of the time. So it was just as well that the star forward of FC Barcelona decided to invest in a luxury mansion in Catalan City in Spain. Messi, whose sporting talent has made him a millionaire, moved into his new home in Catalan City fairly recently.
Lionel Messi Cars
If you have the moolah, chances are that you will splurge on luxury cars. Leo Messi is no different. After all, he is young and a millionaire. Football fans would be interested to know that there are six Lionel Messi cars in the soccer star's garage. Want to know which cars are in Leo Messi's top six? Have a look!
1. Ferrari F430 Spider
Price: Estimated at £130,000 (about $207,517)
If the estimates are correct, the Ferrari F430 Spider is the most expensive of Lionel Messi cars. The Spider is known for reaching a top speed of 320 kmph. As if that were not enough, the Ferrari F430 Spider can go from 0 to 100 kmph in less than four seconds. The 483 hp engine gives luxury car the strength and stamina to perform these feats. After all, a luxury car must be as good as the football genius sitting behind the wheel.
2. Audi R8
Price: $150,000
The second most expensive of the Lionel Messi cars that we know about is the Audi R8. In 2007, Messi and fellow footballers Thierry Henry and Ronaldinho did test drives of the just-launched Audi R8 at the Circuit de Catalunya in Barcelona. The idea was to do fast laps to show that the luxury car was sporty and safe. Messi must have quickly fallen for the Audi R8, for he now reportedly has one of these babies in his garage. The two-seater sports car has a fantastic engine. And there is no getting away from the slick design.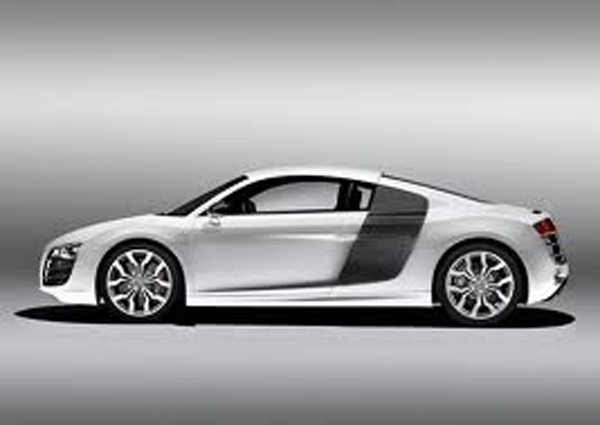 3. 2009 Maserati
Price: $130,000
Who does not dream of owning a Maserati? Even Lionel Andres Messi is not free of the charms of this nearly century-old Italian luxury car brand. The 2009 Maserati that holds pride of place in Messi's garage, looks sleek in black. Reports suggest that this luxury car is a Maserati Quattroporte Sport GT S. So add another sports car to this young footballer's tally. Fitted with a 440 HP V8 4.7 engine, this auto goes from 0 to 60 mph in 4.8 seconds.
4. Audi Q7
Price: $59,000
The Audi Q7 is one of those cars that demand a second look. Heads turn as the Q7 whizzes by, particularly if someone like Lionel Messi is in the driver's seat. This full-size luxury crossover SUV made its debut at the Frankfurt Motor Show in the September of 2005. Music lovers adore this car. Why? Because one of the USPs is its Audi Music Interface (AMI) feature. So you can play your favorite music from your iPod or MP3 player through the main sound system.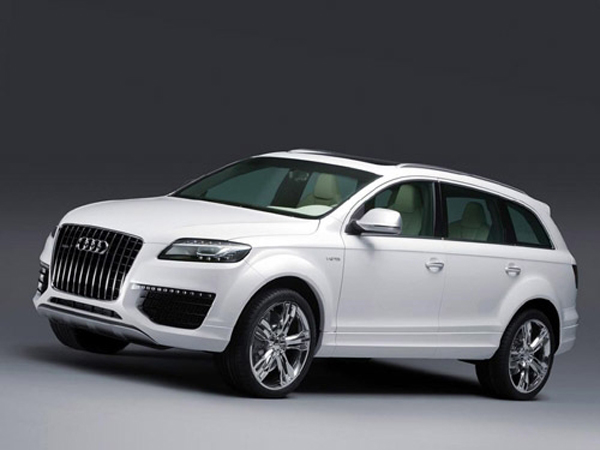 5. Dodge Charger SRT8
Price: $45,000
We hear that Messi has the Dodge Charger SRT8 in orange. That brings a splash of color into his largely black, white and grey garage. The Dodge Charger features one of the most powerful Chrysler V8 engines ever. The 6.1-liter Hemi engine has a 425 net horsepower, which makes the Dodge Charger a really powerful vehicle. It also features upgraded Bembo brakes and 5-speed automatic transmission.
6. Lexus ES 350
Lexus makes great luxury cars. And the Lexus ES 350 is one of the best. This luxury sports car features plenty of high-end features. Step inside and you will be greeted by leather interiors, heated and ventilated seats, aluminum trim, a moonroof, a voice-activated navigation system, Bluetooth connectivity and much more. Messi made a great choice in buying this automobile.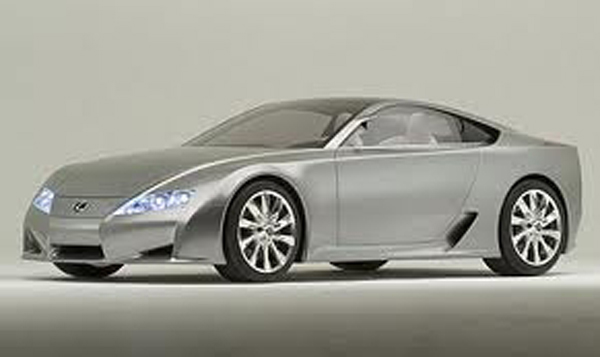 Lionel Messi Holidays
On the Lionel Messi official website, everyone's favorite footballer admits his weakness for beach vacations. He also recalls having loved his trip to Disneyland. But where does a millionaire like Leo Messi like to holiday at when he is not busy scoring goals? With a net worth of $900 million, he should be able to go anywhere his heart desires.
In August 2011, Messi was spotted holidaying on a luxury yacht in Ibiza. He had girlfriend Antonella Roccuzzo and Barcelona teammate Dani Alves for company. Photos of Leo and Antonella holidaying together put paid to rumors that the couple had called it quits. On the contrary, reports suggested that the pair took wedding vows at Ibiza and that the event was super-private, limited to only close friends and family.
Lionel Messi has also been spotted holidaying on the beaches of South Barcelona. As the star footballer himself has mentioned on the Lionel Messi official website, he prefers beaches to the mountains. In May 2010, Messi took advantage of the few days off before the World Cup to set out on a family vacation in Port Aventura, a theme park and resort located in Salou, Catalonia, Spain. Soon after Argentina crashed out of the 2010 World Cup, Leo was spotted holidaying with Antonella in Brazil. The couple spent some time sunbathing on a beach in Rio de Janeiro.
Of course, the football star also heads back to his home region of Rosario during holidays. One YouTube Lionel Messi video supposedly shows Leo playing foot-tennis during a vacation in Rosario. But the video is unclear and it is hard to tell whether that guy in the video is Messi after all. Then again, whether that is a Lionel Messi video is irrelevant. What is clear is that Leo loves the sun, sand and sea. Lionel Messi pictures from his holidays show the soccer star lolling on the beach, riding a water scooter and hanging out with his stunning bikini-clad girlfriend. So if you are looking for a holiday autograph, scouring his favorite beach destinations could help.
Lionel Messi Brands
Many sports stars make their fortunes through their associations with big brands. The better they play, the greater the craze around them, the quicker they are snapped up by the biggest sports brands in the world. Messi's rise to millionaire status was not too different. Players like Lionel Messi team up with big brands quite easily. It helps of course that he was being heralded as a modern-day Pele or Maradona. His high goal scoring rate was a point in his favor. It also helped that this young sports star was good-looking. The brands were soon chasing him for elaborate campaigns.
1. Adidas
Whether or not you are a Messi fan, you will probably be aware of the popular "Impossible Is Nothing" campaign from Adidas. The campaign highlights the stories of athletes, something that probably finds resonance in Messi's life. This is a smart association – sports star with sports brand. However, Adidas took this linkage a step further. The sports brand collaborated with Messi to create the first intelligent football boot in the world. This smart boot will record 360-degree movements while also keeping a track of speed, distance and other metrics for each player. The likes of Luis Suarez, Samir Nasri and others have put the smart football boot to the test. They were expected to wear the boots competitively by end-2011. Similar technology is used by top professional clubs to track the performances of their players. However, this is often expensive and beyond the reach of smaller teams and players. The Messi-Adidas creation, the f50 boot, is relatively cheaper at £245. Amateurs could use it to better their game. This is something that a sporting millionaire like Messi would probably approve of.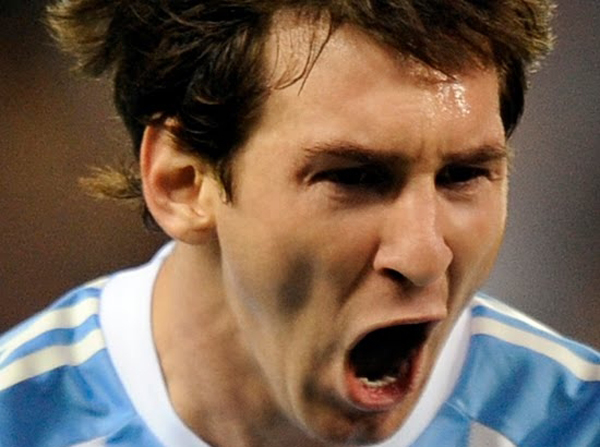 2. Audemars Piguet Wristwatch
Another of Messi's big brand associations is with Audemars Piguet. The luxury watch manufacturer is sure to reach a wider cross-section of consumers by appealing to Messi's fans. Audemars Piguet has also lent its brand name to the Leo Messi Foundation. Among other things, Audemars Piguet auctioned a Royal Oak Offshore Diver watch earlier this year, and donated the proceeds to Messi's charitable organization.
Lionel Messi Charity
Messi rakes in a hefty salary with each match appearance. But before anyone starts criticizing the affluence of this young millionaire, have a look at the cause that he supports. A Lionel Messi biography would be incomplete without mention of the Leo Messi Foundation. Messi formed this charitable organization in the year 2007 with the help of his family. Part of the hefty Lionel Messi salary is set aside to help children at risk. With Unicef as its official partner, the Leo Messi Foundation has been doing a lot of good work since its founding. Messi has opened children's parks, joined the Red Cross campaign "Our world. Your move," become a Unicef goodwill ambassador, and more. The Leo Messi Foundation, among other things, offers help to children with growth problems – an issue that Messi himself faced during his childhood. Messi once said, "I will keep fighting to bring joy to children with the same force and intensity that I need to remain a footballer." This millionaire has his heart in the right place.