Larry Ellison Biography
One of the leading names in the global IT vertical, Larry Ellison is the founder and CEO of Oracle Corporation and is also the world's sixth richest person, while also claiming the title of the third richest person in U.S. Born on August 17th, 1944, Larry Ellison was adopted by his uncle and aunt Lillian Spellman Ellison and Louis Ellison at just nine months of age. Mr. Ellison began his education at the Eugene Field Elementary School in Chicago and graduated from the school in the year 1958. Larer he joined Sullivan High School, where he is said to have an attendance till the fall of 1959, when the family moved to South Shore. Larry Ellison has maintained a rather unstable education curve, as he joined University of Chicago soon after graduating high school, which he later left after second year and then moved on to study at the University of Illinois, which he once again dropped out from. Even with such inconsistencies, Larry Ellison was always known to be a bright student and a fast learner. In the year 1964, Larry permanently relocated to Northern California, where he later joined Amdahl Corporation, thus starting off his career in IT. Soon after he joined yet another IT company called, Ampex Corporation, where he worked on a database project for the U.S Central Intelligence Agency (CIA).
The birth of entrepreneur Larry Ellison took place in the year 1977, when after being inspired by a paper on relational database systems by Edgar F. Codd,  Larry established his own company called, Software Development Laboratories (SDL). Two years later in 1979, SDI was renamed to Relational Software Inc. and was working intensively in the field of designing and development of state of the art computer databases. In the year 1982, Mr. Ellison introduced the company's flagship product in the form of Oracle Database, soon after which Relational Software Inc. was renamed to Oracle Systems and then the final name change happened in the year 1995, when the company was renamed to Oracle Corporation and has since been the same. Competing against the likes of IBM and Sybase, of which the latter was considered to be the fastest growing database company, Oracle continued to market its database software persistently, while also keeping the product to near perfection in terms of operations. Throughout the mid-90s, Oracle was competing intensely with Sybase and Informix Software to get an edge in the database market.
Larry Ellison finally caught a break when in the year 1997, Informix suffered a major financial crisis and as a result was later absorbed by IBM, while the company's CEO Phil White was sent to prison for misappropriation of company's finances. The almost more than a decade later, Larry Ellison now enjoying a blossoming IT empire announced his willingness to acquire Sun Microsystems, a company most commonly renowned for the Java Platform. Once again Larry faced IBM as a competitor for the acquisition, along with Hewlett Packard (HP). However, after intense negotiations, Larry Ellison finally scooped up Sun Microsystems after getting an approval from the European Union for the acquisition. With exceedingly successful operations of Oracle Corporation, Larry Ellison continued to climb the ladder of fame and fortune, so much so that in the year 2006, he was named as the richest man in California by Forbes.
In the year 2010, Larry Ellison was ranked as the the sixth richest person in the world in 'Forbes list of billionaires' while that very year, Wall Street Journal reported that Oracle CEO received a combined severance of a whopping $1.84 billion, thus making him best-paid executive in last ten years. Larry Ellison is also known to share a deep friendship with ex-HP CEO, Mark Hurd, as Larry was one of the most outspoken critics of the dismissal of Mr. Hurd from the post of CEO in the year 2010. However, even after the controversy surrounding the firing of mark Hurd, that very same year, Oracle Corporation announced that it had hired Mr. Hurd in the capacity of company's  Co-President, where in he worked along with Safra A. Catz. Besides Oracle, Larry Ellison is also well renowned for his various stakes in other companies, such as the likes of Salesforce.com, NetSuite, Quark Biotechnology Inc. and Astex Pharmaceuticals.
In his personal life, the third richest person in the U.S, Larry Ellison is said to be quite a flamboyant individual and has even been termed as a playboy. Larry carries an immaculate dressing sense and hence is most often seen in luxury Italian suits. In the real estate circles, Larry Ellison is a name that is taken with great reverence, due to his insatiable appetite for luxury mansions, houses and villas, which he continues to acquire and amass, spending hundreds of millions of dollars on luxury properties. Unlike the previously featured billionaires, Larry Ellison is a man who isn't reluctant in showing off his wealth and such a fast paced lifestyle often results in some amount of collateral damage. Such damage can be witnessed in the billionaire's married life, where since 1967 to 2010, he has been married four times with all four marriages ending in divorce. Larry Ellison started his debut married life in the year 1967, when he married Aida Quinn.
The couple lived in a modest one-room apartment for  almost three years and the marriage itself lasted some seven years, before Aida filed for divorce in 1974 stating Larry's debts as the primary cause. Though there aren't many causes to which Larry Ellison might made a commitment to, yet his most renowned philanthropy efforts resides in  Bethesda, Maryland in the form of The Ellison Medical Foundation. The entire foundation is dedicated towards research and development of breakthrough technologies in the field of biomedical research, focusing primarily on age related diseases and disabilities.
In 1977, Larry Ellison married Nancy Wheeler and the wedding took place just six months before the inception of  Software Development Laboratories (SDL). However, just six months into the marriage, the couple began having serious troubles and in just in just one year, i.e. in 1978, the couple got divorces, while Nancy gave up any and all claims to SDL for a compensation of $500. While working hard to bring Relational Software Inc. (RSI) into the spotlight, Larry decided to marry Barbara Boothe, a former receptionist at RSI and the couple entered holy matrimony in 1983. Larry and Barbara had two children, David and Megan, but due to irreconcilable difference, the couple parted their ways with a final divorce in the year 1986. The fourth wedding of Larry Ellison took place in the year 2003, when Larry tied the knot with romance novelist Melanie Craft. The wedding ceremony took place at the billionaire's Woodside estate and witnessed the Apple Inc. CEO, Steve Jobs serving as the wedding's official photographer. However, just as his previous track record, in just seven years the couple decided to call it quits and finally filed for divorce in the year 2010.
Besides being the founder and CEO of a multi-billion dollar IT company, Larry Ellison is man of interesting hobbies and great passions. One of these passions is yachting, wherein he has personally financed the famous BMW Oracle Racing team, which also won the 2010 America's Cup, making it one of the most popular and successful American sailboat racing teams. It is also known that with his intense efforts, Larry Ellison has now managed to schedule the 34th America's Cup Finals at San Francisco Bay next year, thereby making the first America's Cup event to be held in the U.S in the last 18 years. Besides yachting, Larry Ellison is an ardent follower of professional tennis. Being his favorite sport since childhood, Mr. Ellison finally took up tennis in the year 2004 and began contributing to the sport in his own manner. In the year 2010, one of the top four tournaments in the United States, the BNP Paribas Open was in a great heap of financial trouble, so much so that there was talk of closing the event for good. Stepped in Larry Ellison, who went on to purchase a 50% share in BNP Paribas Open and took the tournament out the U.S, thus keeping it alive.
Larry Ellison
Current Position: CEO, Oracle Corporation
Age: 67
Nationality: United States of America
Source of Wealth: Oracle Corporation
Net Worth: $36 Billion
Education: University of Chicago (Drop-Out) & University of Illinois (Drop-Out)
Marital Status: Divorced
Children: 2
Larry Ellison Estates:
1. Woodside Estate, California
Price: $70 Million
Spread across 23 acres of the prestigious Mountain Home Road in Woodside, California, is the luxury estate of Oracle CEO Larry Ellison. Purchased in year 1995 for $12 million, the IT billionaire splashed an additional $70 million to turn the estate into one of the most gorgeous and sought after pieces of real estate in the U.S. The entire estate underwent a complete remodeling process, where in artisans and architects who were well versed in the 16th century Japanese architecture were employed the turn the estate into a 16th-century Japanese emperor's residence.  The Woodside Estate features a magnificent main house located in the center of the estate. The luxury house offers some 7,800 square feet of opulent living space and along with an additional nine different structures, the entire main house sits on 2.3 acre of an artificially created lake. The house itself has been constructed in manner that the entire property is entirely nails-free. Furthermore, realizing the frequencies of earthquakes in California region, the Woodside mansion has been designed to survive a 7.3 magnitude earthquake. Also, the house has been embedded with a fog dispenser that sends out misty fog at the touch of a button, giving a surreal aura.
2. Lake Tahoe Estate
Price: $58 Million
Billionaire and the third richest person in the U.S, Larry Ellison has shifted his real estate acquisition focus towards Lake Tahoe in the Sierra Nevada region of the U.S. In the last decade or so, Mr. Ellison has splashed an astounding $102 million purchasing prime luxury property at Lake Tahoe, which has now accumulated to three separate parcels that dot Lake Tahoe waterfronts. Of these, the most significant is a Lake Tahoe estate that Larry Ellison acquired for $58 million. It is on this land that the IT billionaire is currently constructing a majestic luxury house that will occupy some 18,000 square feet of space and will feature just about every modern amenity imaginable. The Lake Tahoe compound will also showcase several waterfalls, a tennis court with a pavilion and will even be comprised of a pond with an accompanying island.
3.  Porcupine Creek
Price: $43 Million
In the month of February in the year 2011, billionaire Larry Ellison rocked the luxury real estate market, when he spent a whopping $43 million on the 249 acre Rancho Mirage, California estate, more commonly known as 'Porcupine Creek'. This grand luxury property was previously owned by former real estate billionaires Tim & Edra Blixseth. Porcupine Creek was listed for sale in the year 2008, with an asking price of $75 million. However, with a lack of interest from potential buyers, the price of the estate was lowered to $55 million and finally in 2011, Larry Ellison scooped up the luxury property for $43 million. The entire estate is much more reminiscent of a resort-style establishment featuring an immaculate driveway adorned with palm trees and ends up at the estate's luxury mansion, where the visitors are greeted by an 80-foot diameter fountain. The Porcupine Creek mansion is sprawled across 18,430 square feet and carries imported antique fireplaces, hand-crafted coffered ceilings and herringbone hardwood floors. This fabulous luxury house comes with a massive game room that is adorned with a rotunda, two full kitchens comprised of walk-in fridge and a walk-in freezer. There is present a master suite with en-suite bathrooms and offices, while the suite even comes with its very own guest suite. The children's rooms have been painted in 'Alice in Wonderland' theme, while the entire wing is also comprised of separate nanny's quarters.   There is also present a full-fledged 19-hole golf course on Porcupine Creek estate, while house boasts of a fully equipped gym, a spa, a driving range and a clubhouse.
4.  Turkey Farm Lane
Price: $23 Million
Located just one mile from the majestic 16th century Japanese style Woodside estate is Turkey Farm Lane, which was also purchased by Larry Ellison for $23 million 2005. This luxury real estate is essentially comprised of two lots of land that constitute 6.88 acres of prime land. Turkey Farm Lane features a gorgeous colonial style luxury mansion that offers 5,850 square feet of luxurious living space. The Turkey Farm houses features four bedrooms and three and a half bathrooms while falling in the category of a single family residence. Developed in the year 1968, the luxury Woodside home comes with a detached garage, a swimming pool and is comprised of eleven rooms in total. Turkey Farm Lane is known to be an extremely equine-friendly property and hence, the estate comes with two barns and several equestrian facilities. Larry Ellison after splashing $23 million on this luxury horse farm, relisted the property for sale with an asking price of $19 million.
5.  Malibu Mansion
Price: $20 Million
Originally developed for Canadian music producer David Foster, the Malibu Mansion was picked up by the third richest person in the U.S, Larry Ellison for an astounding $20 million. The Malibu Mansion was designed to be a stark example of opulent luxury and a magnificent show of wealth, with its gorgeous exteriors, breathtaking interior designs and luxurious feature. This luxury mansion features nine bedrooms, a guest house and even comes with three state of the art recording studios. Furthermore, with just about every modern amenity imaginable, the Malibu Mansion after boasts of a tennis court, a swimming pool and an in-house spa. However, what makes this luxury Malibu property all the more exclusive is the presence of a self-contained cable railway system that ferries guests from the mansion to the pool area, while offering magnificent view of the surrounding areas during the ride. Malibu Mansion constitutes a luxury real estate portfolio of 12 luxury mansions owned by the Forbe's richest people in the world, with a total estimated cost of $200 million.
6. Beechwood
Price: $10.5 Million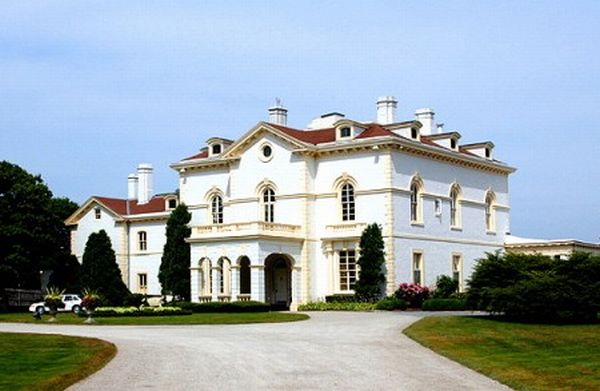 In the year 2010, billionaire CEO Larry Ellison made headlines across the luxury real estate world with the purchase of luxury estate Beechwood for a staggering $10.5 million. Located in Newport, Rhode Island, Beechwood was widely considered to be one of the most sought after luxury properties in the U.S. Built in the year 1851, the center attraction of the estate is a luxury mansion comprised of 39 richly appointed formal rooms. The entire mansion has been inspired by Italian architecture and was designed as well as developed by architect Calvert Vaux and landscape designer Andrew Jackson Downing for New York based dry-goods giant Daniel Parish. Then in the year 1881, Beechwood Estate was purchased by William Backhouse Astor Jr. and Caroline Schermerhorn Astor, where Mr. Astor spent the next 25 years of her life. After the purchase, the billionaire socialite hired services of renowned  architect Richard Morris Hunt to further glorify the interiors of the Beechwood mansion.
7.  San Francisco Home
Price: $3.9 Million
In the year 1998, Oracle Corporation CEO and the sixth richest person in the world, Larry Ellison purchased a San Francisco luxury home for $3.9 million. This luxury property located at 2850 Broadway, offers some 10,742 square feet of opulent living space and features five bedrooms, breathtaking views and just about every modern amenity befitting the stature of a luxury house. However, last year, the same property came into the headlines for a different reason that of a lawsuit. As per reports, Mr. Ellison filed a court case against his neighbors Bernard and Jane Von Bothme stating that their trees were obstructing the view from his luxury house. To that end, Larry Ellison hired one of the nation's leading tree attorney's to handle the case.
Larry Ellison Cars
1.  Lexus LFA
Price: $445,000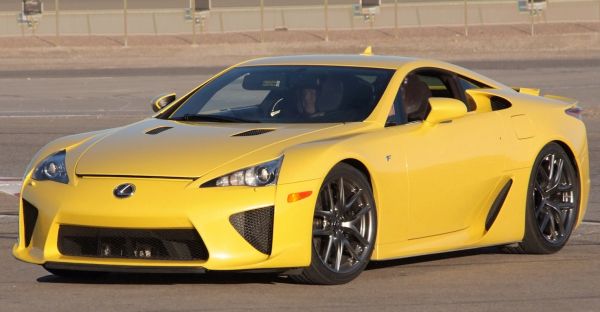 Designed and developed by luxury car divison, Lexus of Japan's biggest automobile manufacturer Toyota Corporation, the Lexus LFA is a 2-seat sports coupe that has brings bespoke features along with a high performance package. Purchased by Larry Ellison for $445,000, the LFA is powered by a 4.8-liter V10 engine that comes with 1LR-GUE system. This state of the art power plant is able to deliver an astounding 552 hp that enables the luxury sports car to attain a top speed of 203 mph (326 km/h). There is also present a six-speed Automated Sequential Gearbox that enables the vehicle to make sprint of 0 to 100 km/h in a mere 3.7 seconds. The Lexus LFA features a chassis that has developed around a carbon fiber-reinforced polymer (CFRP) monocoque, while the rest of the shell is composed entirely of aluminum, thereby making the vehicle an aerodynamic marvel on the roads. The interiors of LFA are also crafted from carbon fiber and are adenoid with alcantara leather. Furthermore, Lexus LFA also boasts of bucket seats and Lexus's trademark Remote Touch controller interface. However, the highlight of Lexus LFA is its new cutting edge driver/passenger security system called Airbelt. Developed  by Japanese firm Takata Corp., Airbelt is a first of its kind seat belt plus air bag system. This system essentially works by combining the benefits of a seat belt and an airbag in a single package. In the event of a crash, the system instantly kicks in, keeping the individuals strapped in their seats, while airbags are deployed from the webbings of the seatbelts.
2.  Acura NSX
Price: $55,000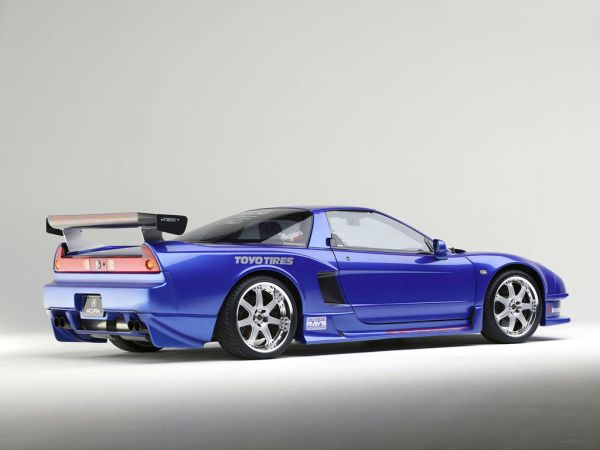 Formerly known as Acura NSX, Honda NSX is a line of luxury sports car that was designed and developed by Honda and marketed in North America and Hong Kong by the name of Acura NSX. The NSX proudly resides in the private collection of billionaire Larry Ellison who purchased this luxury car for $55,000. The Acura NSX is powered by a 3.4 liter DOHC V6 normally aspirated engine, generating 290 hp. The NSX is comprised of a chassis crafted from carbon fiber reinforced aluminum frame, which complemented with the presence of a steel roll cage. The NSX can attain a top speed of 191 mph (307 km/h) and along with a six speed manual transmission this luxury sports car is capable of making a sprint of 0 to 60 mph in a mere 4.9 seconds.
3.  McLaren F1
Price: $970,000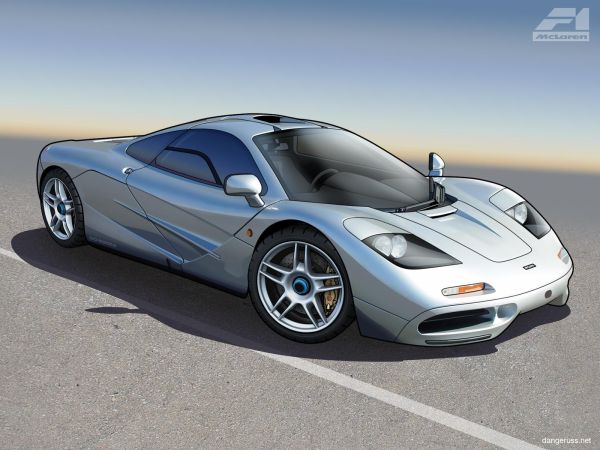 Carrying a price tag of close to a million dollars, McLaren F1 is a luxury supercar that was introduced in the year 1992 and claimed the title of the fastest road car in the world in the year 1998, before the end of its production cycle. Larry Ellison is a proud owner of a McLaren F1, which he bought for $970,000, thus making its one of the slickest additions to his luxury car collection. This gorgeous luxury sports car is crafted entirely from carbon fiber reinforced plastic monocoque and carries a distinct central driving position. The McLaren F1 was designed and developed by legendary F1 car designer, Gordon Murray and this supercar is powered by a  6.1 L BMW S70/2 V12 engine generating an astounding 618bhp. The state of the art power plant is tethered to a six speed manual transmission that enables the F1 to make a sprint of 0 to 100 mph in just 6.3 seconds, while attaining a top speed of 243 mph (392 km/h). on the inside, the F1 features  full cabin air conditioning, remote central locking, a first aid kit and even a Kenwood 10-disc CD stereo system.
4.  Audi R8
Price: $134,000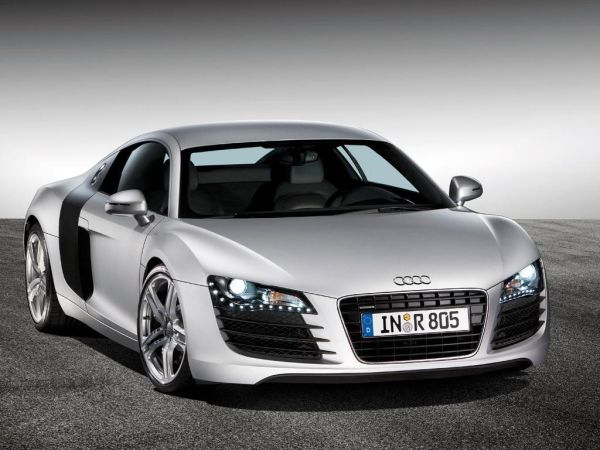 Billionaire CEO, Larry Ellison recently added yet another fabulous addition to his growing list of luxury cars, with the purchase of an Audi R8 for $134,000. Designed and developed by German luxury car giant Audi AG, the R8 is widely hailed as one of the perfect examples of high performance and luxurious features fused together. The Audi R8 is powered by a4.2L V8 DOHC 32-valve engine that generates 414 bhp, which enables this expensive sports car to achieve a top speed of nearly 200 mph. Furthermore, there is also present a six speed manual transmission that makes the R8 accelerate from 0 to 62 mph in just 3.9 seconds. A six speed automatic transmission is also available an option for interested customers. On the inside, Audi R8 features a plethora of luxurious amenities, including heated leather seats, cruise control, air conditioning, a navigation system, an in-dash 6-CD sound system among many others.
Larry Ellison Private Jets
1.  Gulfstream V
Price: $59 Million
When you have $36 billion in your bank account, then luxury becomes not a hobby but a necessity. Oracle Corporation CEO, Larry Ellison is one of those billionaires who loves his toys and has the means to acquire whatever he so wishes to. Adding to his fabulous addition of expensive machines, Mr. Ellison purchased a Gulfstream V luxury private jet, shelling out a staggering $59 million. Designed and developed by Gulfstream Aerospace, Gulfstream V of more commonly referred to as 'GV' is hailed as the world's longest range business jet ever developed. The GV is powered by twin Rolls-Royce BR710A1-10 turbofan engines and has a top speed of Mach 0.85 (904 km/h). The luxury private jet can accommodate as many as 16 guests and is manned by a crew of two along with two flight attendants. Being an ultra-long range business jet, the Gulfstream V boasts of a maximum range of 11,000 km, with a service ceiling of 51,000 feet.
2.  Citation X
Price: $22 Million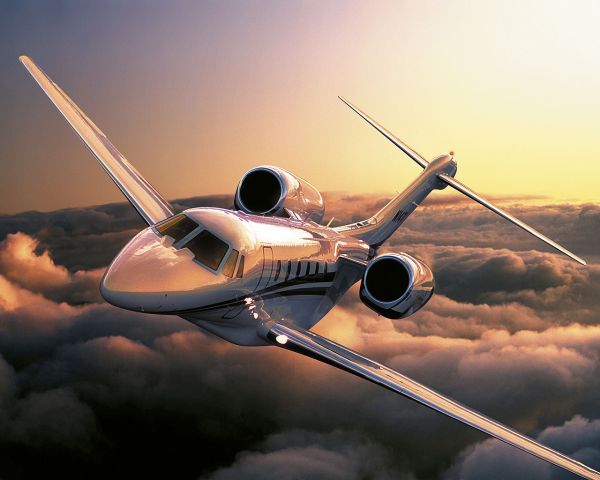 Designed and developed by Cessna Aircraft Company, Citation X is a medium business jet that was conceived taking inspiration from its predecessors, Citation III, Citation Vi and Citation VII variants. The new Citation Ten or Citation X carries significant improvement over previous models in terms of improved engines and avionics. This luxury private jet is powered by twin Rolls-Royce/Allison AE 3007C1 turbofan engines and sports a maximum cruise speed of Mach 0.92 (972 km/h). The Citation X is capable of accommodating up to 12 passengers and 2 crew members, while boasting of a 5,956 km range and service ceiling of 51,000 feet. Cessna has provided Citation X with a state of the art glass cockpit that has been given cutting edge avionics from Honeywell, including Honeywell Primus 2000 EFIS flight director system and dual flight management systems.
Larry Ellison Island
1.  Lanai Island
Location: Hawaii
Price: $500 Million
In June 2012, Oracle Corporation CEO and billionaire Larry Ellison stunned the luxury real estate industry, when he entered into an agreement, wherein he purchased 98% of Lanai island in Hawaii for a staggering $500 million. Mr. Ellison purchased the stakes in the island from Los Angeles based billionaire David Murdock, who is the owner of Castle & Cooke Inc. The Lanai Island is the sixth largest island in Hawaii and spans an incredible 141 square miles. As per the deal, along with the island, Larry will also become the owner of two resort hotels and two golf courses with clubhouses. Lanai was originally purchased by David Murdock in the year 1985, while the state of Hawaii only owns some 2% of the island that is comprised of an indigenous population of 3,100 people. The Lanai Island is by far one of the handful of places on the planet that offer an unique opportunity to observe nature, up close and personal. Lanai Island features only 30 miles of paved roads and it is essential to drive in four-wheel drive vehicles to get around the island. Furthermore, the island is also accessible by ferries and airplanes.
Larry Ellison Yacht
1.  Musashi
Price: $90-$120 Million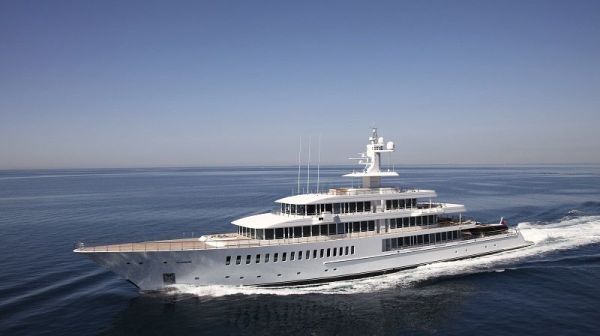 Designed and developed by Netherlands based shipyard Feadship, the Musashi is a luxury private yacht that was especially commissioned by tech billionaire Larry Ellison and combines the best of both performance and opulent luxury. Measuring an astounding 288 feet in length, the Musashi features a full displacement steel hull, further augmented with an aluminum superstructure. The exterior designs for this luxury superyacht, along with its naval architecture were drawn by De Voogt Naval Architects and the interiors of the vessel were composed by Sinot Yacht Design. The Musashi is powered by four MTU 16V 4000 M90 marine diesel engines, delivering a combined 14,600 horsepower with quadruple screw propulsion. The Musashi is capable of accommodating up to 18 guests and is furnished with large yet immaculate designer furniture. There is also present an elegant internal staircase that joins all the decks, while the owner of the boat is presented with a lavish private suite, complete with all amenities imaginable. The entire luxury megayacht is encased in grand glass windows, offering breathtaking panoramic views of the ocean. The guests are provided with a variety of bespoke services, including their very own private state rooms, while there is also present a dedicated monitoring room, comprised of numerous LCD monitors to help keep the boat operations running smoothly.