Some people are simply born with a silver spoon in their mouth. Billionaire kids live in a world different from everyone else. They live in the lap of luxury, roam around in chauffeur-driven cars, dine at the best of places, travel wherever they please and are able to afford tuition fees at the best of educational institutions, which poises them for greater success and enhances their money-making potential. Cries of "poor little rich boy / girl" do not really hold. As you will note in the following list of billionaire offspring, these are sorted, well-settled individuals who are doing well in life. Success will be theirs, and not only because daddy has lots of money.
Of course, there are many perks to growing up in a billionaire household. And these billionaire kids are not blind to that fact. Thus, their regular expenses grab tabloid eyeballs. They unwind on their private yachts. They shop at only the most high-end luxury brands. Nevertheless, the individuals listed here are not merely freeloaders with little or no ambition. On the contrary, these young billionaire heirs and heiresses are looking to take the world by storm. Some want to carry on their parents' legacies. Others want to act, sing or produce movies, run confectionaries, dabble in sports management and so on.
In this post, we have listed 15 billionaire children in descending order of their parent's (or family's) net worth and their ranking on the Forbes rich list. Read through, but prepare to get envious.
1. Antoine Arnault
Son of: Bernard Arnault
Ranking on the Forbes list: No. 4
Father's net worth: $41 billion
His father Bernard Arnault is the CEO of luxury conglomerate LVMH. Unlike some of the other billionaire heirs on this list, Antoine is faithfully following in his father's footsteps. He currently serves as the Head of Communications for Louis Vuitton. Being one of the top professionals in the fashion industry, the 34-year-old Antoine naturally has a beautiful Russian model (Natalia Vodianova) for a girlfriend. Antoine also happens to be a professional poker player, a talent that probably helps him in his business dealings. You will often find him sailing along the Corsican coast on a luxury yacht. After all, that is how the ridiculously wealthy manage to unwind.
2. Marta Ortega-Perez
Daughter of: Amancio Ortega
Ranking on the Forbes list: No. 5
Father's net worth: $37.5 billion
You could mistake her for a model, but Marta Ortega-Perez is poised for bigger things. Her father Amancio Ortega is the founder of Inditex, an international fashion firm that owns the popular Zara label. It is expected that Marta will eventually be taking over the reins. The 28-year-old, who is currently married to star equestrian Sergio Alvarez Moya, is currently being groomed for the top job. But unlike other billionaire kids who smoothly step into their parents' shoes, Marta started right at the bottom. She has stocked shelves, dealt with customers and is slowly earning her way to the top spot.
3. David Ellison
Son of: Larry Ellison
Ranking on the Forbes list: No. 6
Father's net worth: $36 billion
His father is the co-founder and CEO of Oracle Corporation. But David Ellison wants to be a movie star. The billionaire boy has already starred in a movie – "Flyboys" from 2006. The movie may have flopped badly, but that has not blown the punch out of David's Hollywood dreams. He works as a producer as well, something that has brought the 29-year-old more success than his acting outings in this early period. He runs a production company called Skydance, a firm that has smartly supported such films as "True Grit" and "Mission Impossible: Ghost Protocol". What does he do in his free time? David also happens to be an aerobatic pilot. Go figure!
4. Isha Ambani
Daughter of: Mukesh Ambani
Ranking on the Forbes list: No. 19
Father's net worth: $22.3 billion
By the time she had her sweet sixteen birthday party, Isha Ambani was already worth $80 million, thanks to shares in her father's company Reliance Industries. It pays to be the daughter of the richest man in India. No expenses are being spared for this young woman's education. At 20, she is studying at one of the most prestigious Ivy League schools in the world. Isha is pursuing a degree at Yale where she is also a student leader. But there is more to this billionaire heiress. She also loves her music and is a skilled pianist.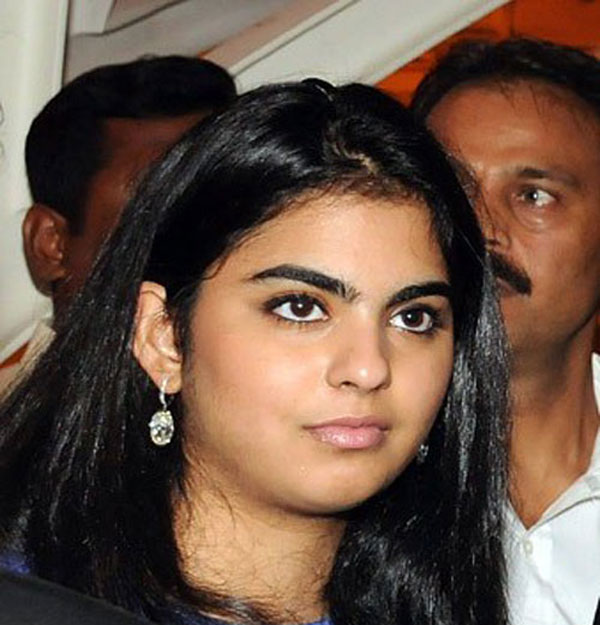 5. Georgina Bloomberg
Daughter of: Michael Bloomberg
Ranking on the Forbes list: No. 20
Father's net worth: $22 billion
Georgina's father is the 20th richest person in the world and the present Mayor of New York City, but she is not interested in pursuing the family's political and business interests. What does Georgina want to do in life? This billionaire heiress harbors dreams of becoming a professional equestrian. Horseback riding may be her ultimate goal, but this young lady is not willing to limit herself. She has already written two young adult novels. The theme, naturally, is horse racing. And she writes about what she is familiar with. So do not be surprised to find that the characters are based on Georgina and her political bigwig father. Her current squeeze is baseball player Justin Dalles.
6. Vanisha Mittal
Daughter of: Lakshmi Mittal
Ranking on the Forbes list: No. 21
Father's net worth: $20.7 billion
Think Vanisha Mittal and you think of that grand $60 million wedding that her father threw for her, a wedding that was watched with wonder from around the world. As the daughter of Lakshmi Mittal, the world's leading steel tycoon, Vanisha has been used to the lavish life. However, Vanisha is not content to be spending her father's billions. Armed with a degree from Cornell University, she takes on important roles in her father's business. She also looks at making smart property investments around the world. Smart, rich and beautiful, this young woman is married to an investment banker named Amit Bhatia.
7. Anastasia Potanina
Daughter of: Vladmir Potanin
Ranking on the Forbes list: No. 46
Father's net worth: $14.5 billion
Vladmir Potanin is a metals and media tycoon. He owns the Russian versions of MTV, VH1 and Cosmopolitan magazine. But his daughter looks keen to pave her own path. The 28-year-old Anastasia Potanina is quite the sportswoman. She has been the world champion in aqua biking and is a very talented skier as well. So good that her billionaire father had an indoor ski slope built for her at their home in Moscow. Or was it that she got good practicing on that indoor slope? Whatever the case may be, Anastasia has proved that she is a sportswoman to reckon with. A leg break forced her to give up aqua biking. But she is still into sports, this time in the sports management arena.
8. Dylan Lauren
Daughter of: Ralph Lauren
Ranking on the Forbes list: No. 122
Father's net worth: $7.5 billion
She could have taken the fashion route, but Dylan Lauren had her eyes on a different kind of fame and fortune. The daughter of Ralph Lauren runs a confectionary chain called Dylan's Candy Bar. The international chain was apparently inspired by "Willy Wonka and the Chocolate Factory". It is nice to hear that Dylan spurned the idea of being Ralph Lauren's heir to selling sweets, very successfully at that. The 38-year-old even published a book recently. It is called "Unwrap Your Sweet Life". She is married to Paul Arrouet, a hedge fund manager.
9. Sam Branson
Son of: Richard Branson
Ranking on the Forbes list: No. 255
Father's net worth: $4.2 billion
If his father is flamboyant, Sam Branson shies away from the spotlight. He has different hopes and dreams from his father and is currently walking the relatively offbeat path of becoming a documentary filmmaker. Some years ago, he even set aside a quarter of a year to trek across the Arctic. The heir to Virgin has a degree from St. Edwards in Oxford and is often regarded as one of the most eligible young bachelors in Britain. It helps of course that he is good friends with Prince Harry. But the 26-year-old is working hard to make his filmmaking ambitions a reality. He has recently set up his own production firm.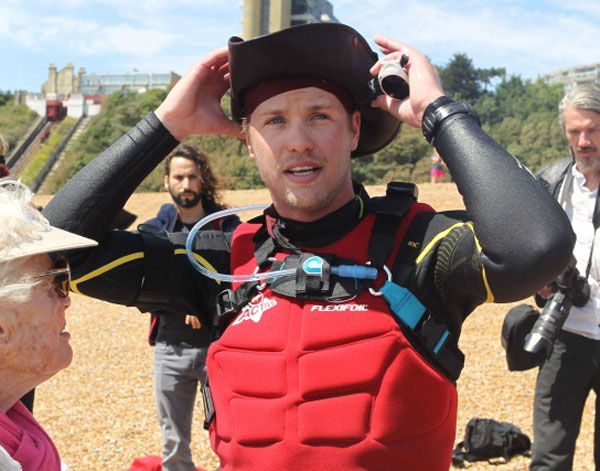 10. Anna Anisimova
Daughter of: Vasily Anisimov
Ranking on the Forbes list: No. 330
Father's net worth: $3.4 billion
She was once described as the Russian Paris Hilton. This billionaire offspring lives the life of a Russian heiress. She is a regular fixture on the social scene in New York City. She got her graduate degree from New York University and is an aspiring actor. She wanted to make it big in Hollywood and took the first step to fame and greater fortune by moving to the Big Apple. She is married to film producer Peter Schafer and has a few small movie roles under her belt already. The actress-to-be made headlines recently after she listed her Manhattan apartment for $50 million – five times her purchase price back in 2004.
11. Caroline Jones
Daughter of: Paul Tudor Jones II
Ranking on the Forbes list: No. 330
Father's net worth: $3.4 billion
Caroline Jones is a singer-songwriter who is currently pursuing a creative writing course at New York University. The lovely young woman's father is Paul Tudor Jones II, the manager of BVI Global Fund. Caroline works in the folk music genre and has been taking on numerous singing gigs across schools and universities across America. It helps to have a rich, well-connected dad, and this billionaire daughter has recorded with Tommy Mottola, former head of Sony Music Entertainment. She has also performed with Paul Simon and Dave Matthews in recent times.
12. Sofia Barclay
Daughter of: Sir David Barclay
Ranking on the Forbes list: No. 358
Father's net worth: $3.2 billion
Sofia and her twin brother Frederick are together estimated to be worth $3.2 billion. This, before they have even made their own marks on the world. Sofia, is both rich and beautiful, two qualities that make her perfect for a Hollywood life. She has always wanted to be an actress, something that should not be difficult to achieve, given her father's high-flying contacts. David Barclay made his money in the media and real estate industries, so he is fairly well-connected. Sofia studied in Westminster School London, and currently divides her time between London and New York City. How soon before she storms the big screen? Perhaps she could get in touch with fellow billionaire heir and budding actor-producer David Ellison for tips.
13. Petra Ecclestone
Daughter of: Bernard Ecclestone
Ranking on the Forbes list: No. 468
Father's net worth: $2.8 billion
Petra Ecclestone and her sister Tamara are always making news for their lavish lifestyles. 23-year-old Petra is the daughter of F1 CEO Bernard Ecclestone. Glamour is her middle name. This young woman literally lives the good life. She has lavish estates spread around the world, each worth millions of dollars. She also owns the famous Spelling estate, after spending $85 million to purchase it. Her recent wedding cost close to $19 million and featured performances by Eric Clapton, David Guetta and The Black Eyed Peas. However hard she might party, Petra claims to work eight hours a day. She is a budding fashion designer and an ambassador for the Meningitis Trust.
14. Emma Lasry
Daughter of: Marc Lasry
Ranking on the Forbes list: No. 960
Father's net worth: $1.3 billion
Emma's father Marc Lasry manages the Avenue Capital Group hedge fund. But Emma is bent on becoming a singer. Her first music video, which went up on YouTube in 2010, drew plenty of attention to the young singer. But it was mostly criticism. The song entitled "Closet Bitch" became something of an online sensation. But many commenters on the video site drew attention to Emma's Wall Street billions. What made it worse that she had even managed to pay Khloe Kardashian to appear in the video. Emma has not given up, however. She's still working towards her musical dream.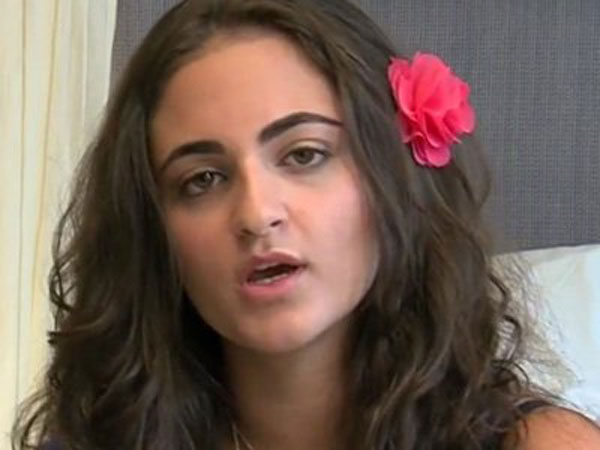 15. Amanda Hearst
Great-granddaughter of: Randolph Hearst
Ranking on the Forbes list: NA
Family net worth: Five of her relatives rank on the Forbes list, with personal fortunes of $1.9 billion or more.
The heir to the sprawling Hearst Corporation is a 28-year-old art history major. This blonde beauty has a degree from Boston University. Unlike the other billionaire children listed in this post, Amanda's parents did not make it to the Forbes billionaire list. So what? She has five other relatives who make an appearance. Amanda has modeled for Tommy Hilfiger in the past but generally shies away from the limelight. Amanda currently works as associate market editor for Marie Claire magazine and founded Friends of Finn, an organization dealing with the closure of puppy mills. One question that keeps coming up: does she or does she not spend $136,000 on herself annually? Amanda denies that she does.