It's no surprise that when the rich and famous celebrate they do tend to get a little overboard. And when it comes to birthdays, they leave no stone unturned to ensure that it was nothing short of a bash. It's more than a bash we would say. These parties are not just about a birthday cake and some fish and chips, it's about a million dollars spent on bizarre birthday themes, drinks, food and of course tonnes of entertainment for the guests. Let's face it, they are no ordinary parties. After all it's quite a moment of joy when our favourite actor, singer, artist adds another year to their lifetime. These parties grab eyeballs and are splashed across entertainment sections of our daily newspapers. They even manage to make an appearance on popular TV shows. Birthday
Birthdays So Very Expensive!
We might sometimes think that these birthday parties are indeed such a waste of time and money, but how many of you out there can resist the birthday party story of your favourite celebrity? None, we say! So, we thought it might be quite a pleasing idea to compile a list of the most expensive birthday parties thrown by our celebrities. It may just make you believe that birthday parties are not just childhood affairs, you may be in your 60s but still think of have a birthday bash, for the simple reason that you are rich, famous and most importantly loaded with cash!
Have a look!
David Sacks throws a "let them eat cake" Party
It was his 40th birthday and David Sacks, the CEO of Yammer welcomed it at the Fleur de Lys mansion. Guests walked around dressed in French costumes as Snoop Dog sang the night away. A whopping $1.4 million was spent on this birthday party. The party was thrown just after Microsoft declared its intention of buying Yammer. We think the theme of the birthday was Sacks way of telling them "let them eat the cake"!
Steve Schwarzman $3 Million party as US Economy Sinks
This was one of those birthday party that made people cry with angst. The founder of Blackstone, Steve Schwarzman welcomed his 60th birthday party as the US economy was hitting rock bottom. The party saw guests like the CEO of Goldman Sachs CEO Lloyd Blankfein and James Cayne, former CEO of Bear Stearns celebrate the night away with some sumptuous meals. After such a blatant display of wealth, Steve Schwarzman issued an apology for celebrating his birthday. Never heard that before!
"P. Diddy" Combs' Black and White Party with $28,000 Orchids
$3 Million were splurged by P. Diddy to welcome his 40th year at the Plaza hotel in November 2009. With the theme being black and white guests were also in for a flowery surprise as orchids worth $28,000 were spread across the birthday party venue. The party also gave the birthday boy a good hangover.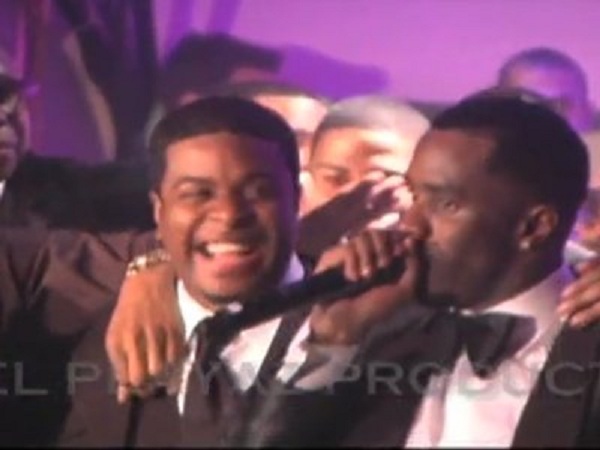 A $20 Million Mexico Birthday Party for Sir Philip Green
As he welcomed his 60th year, Sir Philip Green had celebrities like Leonardo Di Caprio, Kate Hudson by his side at a beach in Mexico in March. The revelries went on for four days where the guests played beach volley ball and hogged on burgers, worth $80! Stevie Wonder sang 'Happy Birthday' for Green and Santana and Chris Brown kept the guests entertained!
Michael Jackson sang at the Sultan of Brunei's Birthday
It was a $20 Million 50th birthday party of the Sultan of Brunei's birthday which lasted for a good two weeks in 1996. The party began with some marches and also included a polo match. Legendary musician and singer Michael Jackson made the party quite a 'thriller'! Prince Charles was also one of the guests at this very royal birthday celebration.
$100,000 spent on White Roses for Prince Azim's Birthday
In yet another royal birthday party, the Sultan of Brunei spent $100,000 only for white roses on his birthday party in June 2009. The guests included Sophia Loren, Mariah Care and Chaka Khan who entertained the guests. The party took place in Stapleford Park and was slated as the party of the year!
Vanessa Mae performs at Chechen Leader Ramzan Kadyrov's Birthday
It was a birthday party that invited a lot of controversy. When Chechen leader Ramzan Kadyrov spent a million pounds for his birthday in October 2011, he claimed it was not to celebrate his 35th year but an event to mark the 193rd anniversary of Chechnya's capital. However nobody bought this story, even as Hilary Swank and Shakira danced the night away at this event.
Dennis Rodman's 50th Birthday Party
It was a birthday party as well the launch of a cigar brand by five time NBA champion Dennis Rodman. Celebrated at Chateau Nightclub and Gardens in July 2011, Dennis danced the night away with GoGo dancers and hogged on some very expensive meals.
Rick Ross $1 Million 35th Birthday Party
After spending a whopping $1 Million on his birthday part, Rick Ross reportedly called for a Brinks trunk to bring over more cash at the King of Diamonds Strip Club in Miami. The party was held in February 2011, and it also rained at the club!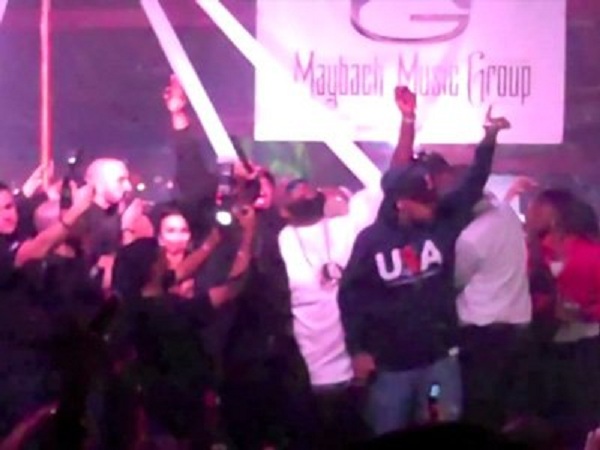 Victor Pinchuk's 50th Birthday Party
A $6.6 Million birthday party at a French Ski Resort was what the Ukrainian leader, Victor Pinchuk planned in December 2010. The 300 guests at the party binged on meals prepared by French Chef Alain Ducasse. Fireworks entertained the guests along with Cirque du Soleil.
Kim Jong II's Posthumous 70th Birthday Party
The deceased North Korean leader's 70th birthday party was celebrated in February bu unveiling a statue in Pyongyang. The celebrations included some fireworks along with some commemorative slogans and a military parade in the honour of the late leader.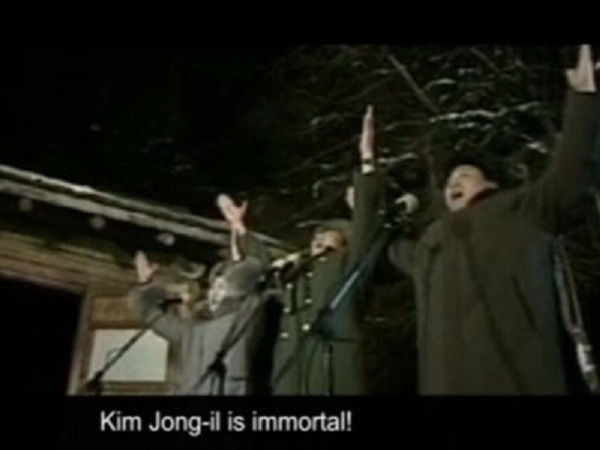 Rolling Stones at David Bonderman's Birthday Party
The Texas Pacific Group Capital founder welcomed his 60 the birthday in 2002 with quite a lot of panache. $7 Million were spent for this part held at the Hard Rock Café in Los Angeles where Rolling Stones entertained the guests with his scintillating music.
Elizabeth Brook's $10 Million Party
It was the ideal 13th birthday party that David Brooks threw for his daughter. The party had 50 Cents and Aerosmith entertaining the many teenage guests at New York's Rainbow Room. The return gifts included iPods and digital cameras.
A Shark Tank at Simon Cowell's $1.6 Million Birthday Party
A shark tank adorned the party venue of Simon Cowell's 50th birthday party. Held at Hertfordshire Wrotham's park, $1.6 Million was spent on this birthday party. The guests arrived in fancy cars and were welcomed by some sumptuous meals.