Fashion designers have great taste. Naturally, that spills over to the homes that they inhabit. Be it a villa, an estate or a townhouse, a fashion designer's home is usually a dream home, something that rest of us can only aspire to. Leave aside thumbing through home décor magazines and waiting for sale season to set in, these guys can hire the best architects and interior designers in the business. Add to that their own rollicking style and hefty bank balances and you have all the ingredients for a lavish luxury home.
Have you ever wondered how your favorite celebrities live their lives? Have you ever wanted to step into their homes, check out their kitchens, living rooms and libraries? In this post, we focus on some of the coolest pads owned by fashion designers from around the world. From Tommy Hilfiger and Ralph Lauren to Vera Wang and Valentino, we take you on a quick tour of 10 expensive designer homes. Get ready to visit some of the most high-end and stylish designer homes across the world.
1. Valentino's 17th Century Manor

Where: Near Paris, France
Among the designer homes that exude historic grandeur is Valentino's Chateau de Wideville, a 17th century manor that formerly served as the residence of Louis XIII's finance minister. Built in the year 1600, the manor still evokes memories of a distant past. The architecture, furnishings and décor conjure up images of grandeur. Valentino purchased this dream home back in 1998. Valentino being Valentino, the home is filled with tasteful furniture and art. He has spared no expense in doing up this lavish home. The designer lives here with his long-time partner Giancarlo Giammetti. But they do have four other homes spread across the globe.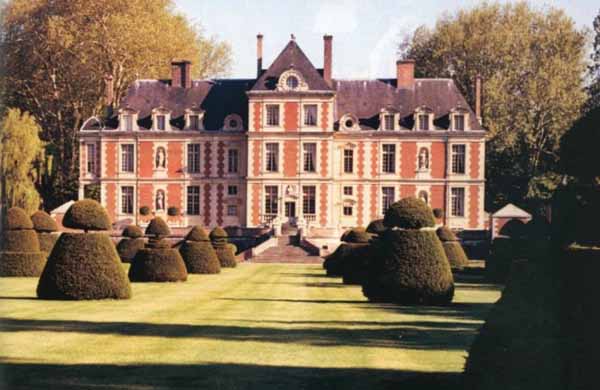 2. Ralph Lauren's Estate

Where: Bedford, NY, USA
The Bedford estate owned by Ralph Lauren is truly a dream home in many ways. The estate spans 300 acres of property. The home is truly a fashion designer's home, something that hits you as you step inside and admire the expert use of stained wood, distressed leather and even plaids in forest green hues. The fine and obviously expensive décor befits a designer of Ralph Lauren's standing. The estate is also home to the American designer's collection of over 60 luxury cars that stay parked in a spacious garage on the premises.
3. Diane von Furstenburg's Penthouse

Where: New York City, NY, USA
Diane von Furstenburg has a beautiful penthouse bang smack in the middle of the Meatpacking District in Manhattan. The fashion designer both lives and works in this Manhattan home that features glass walls and brilliant views of the Big Apple. The Brussels-born designer loves the nearby cobblestone streets because they remind her of Belgium. The interiors are quirky, at times kitschy, and always tasteful. In one of the rooms, a lips-shaped sofa sits atop a zebra-print rug. And as if to remind you that this is one expensive home, the staircase is adorned with 3,000 Swarovski crystals. Talk about bling!
4. Karl Lagerfeld's Apartment
Where: Paris, France
People often have separate rooms for sleeping, entertaining, eating and working (provided they have a large enough house or apartment). But ace designer Karl Lagerfeld goes one up on that. He owns five apartments on a single block in Paris, and each apartment is dedicated to a different purpose, whether work, sleep, dining and so on. The apartment that Karl Lagerfeld "lives" in is fairly simple, as simple as one of the home of one of the richest fashion designers could be. Simplicity and minimalism are the dominant impression. But there is nothing modest about the grand library that is said to house over 300,000 books.
5. Reed Krakoff's Townhouse
Where: New York City, NY, USA
Reed Krakoff's townhouse is a grand seven-floor brownstone that spans 18,000 square feet of space. The creative director for luxury handbag and accessories label Coach converted the 12-apartment building into his own private residence. Now that is what we call a dream home. If designer homes with a modern twist pique your interest, Krakoff's Upper East Side townhouse is a fine example. It helps, of course, that Krakoff's wife Delphine is an established interior designer. The duo racked their creative brains to turn this early 20th century townhouse into a lavish contemporary home.
6. Tommy Hilfiger's Beach Retreat
Where: Palm Beach, Florida, USA
Tommy Hilfiger fell in love with Palm Beach Island way back in 1985 during a family vacation there. At the time, the fashion designer had rented Mick Jagger's beach villa. In 1990, Hilfiger bought an old cottage neighboring Mick Jagger's place. Extensive repair work followed. That cottage now goes by the name of Palm Beach. It has six bedrooms and five guest cottages. Built out of local sea coral stone, the house has since transformed into a true designer home. The British colonial style villa was once owned by the Duke and Duchess of Windsor.
7. Giorgio Armani's Yacht
Where: Variable
While the others buy dream homes on land, Giorgio Armani moves to the water. The Italian fashion designer loves spending time on his 213-foot luxury yacht. Christened "Main", the yacht cost $60 million and three years to build. Now that it is ready, it is a veritable floating luxury home. It comes with six guest cabins and an elevator. Guests can chill out in the Jacuzzi or catch a movie in the cinema. A staff of twelve takes care of the designer and his guests' every need.
8. Dolce & Gabbana's Villa
Where: Portofino, Italy
Domenico Dolce and Stefano Gabbana like to hole up in the quiet little Italian fishing village of Portofino from time to time. They have a luxury home in Portofino, which they frequent during vacations, often inviting high-profile guests such as Madonna and Kylie Minogue. The fashion designers' home is a study in high-end luxury. One of the guest rooms shimmers in 18-karat gold from top to bottom. Thoroughly customized, the designer duo even have a hand-painted zebra-print room on the premises.
9. Vera Wang's Mansion

Where: Beverly Hills, California, USA
Beverly Hills is known for its lavish homes. So what makes Vera Wang's designer home so special? For starters, she has an infinity pool and a brilliant view of the area. The sleek four-bedroom house is the designer's occasional escape from the hustle and bustle of New York. The home features floor-to-ceiling windows, and overlooks the ocean. She spent $10 million on this contemporary Los Angeles home. Inside, it is as modern as it gets. Dream homes are made like this one.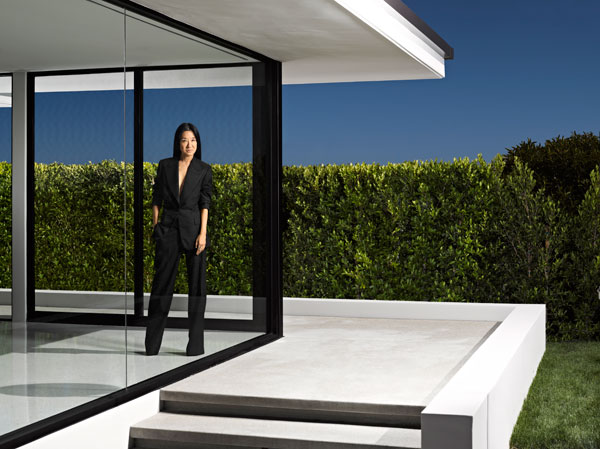 10. Coco Chanel's Apartment

Where: Paris, France
No list of fashion designers' homes could be complete without a look at how that first queen of modern fashion, Coco Chanel, used to live. It is well-known that Coco Chanel spent much of her life in the Ritz-Carlton. But she also had an opulent apartment on 31 Rue Cambon. The home was done up beautifully and rather ornately. Coco's love for the Oriental showed up in her use red and gold. There was also a Buddha sculpture poised on the top of her bookcase. There was a suede sofa designed by Coco herself. She used black lacquer and camellia fleur to great effect. Her custom crystal chandelier added to the overall grand feel.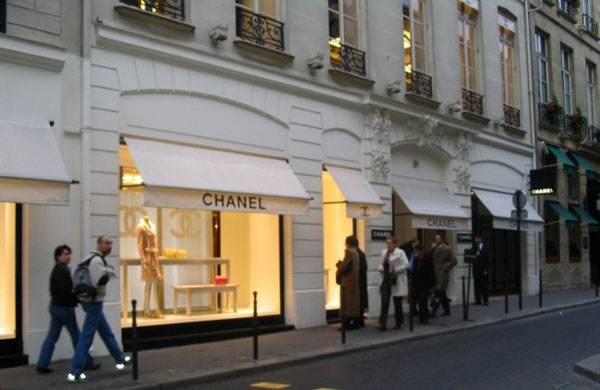 Which one of these dream homes is your favorite? Leave a comment and let us know.