This penthouse in Manhattan is not only at the top of Mark hotel but also at the top of the real estate world. With a price tag of $60 Million this penthouse hit the real estate market in March but unfortunately is still lying vacant. Located on the top of the Mark hotel in Manhattan's Upper East Side it spread across 9,800 square feet. The penthouse boasts of six bedrooms and also a skylit conservatory. It also has many galleries and also a 2,400 square feet terrace, which makes this place full of space.
The Mark Hotel
The Mark hotel is a popular hotel built in the pre-war era. The precise year of its inauguration was 1927. The 16th storey hotel was recently renovated and is located at the 77th Street and Madison Avenue.
The original designs of the hotel still have been maintained although the ceilings have been raised to 10'6". The man behind the exquisite interiors of the hotel was Jacques Grange. It is still very popular, especially amongst celebrities. The hotel also boasts of a grandiose lobby and a Jean-Georges Vongerichten restaurant.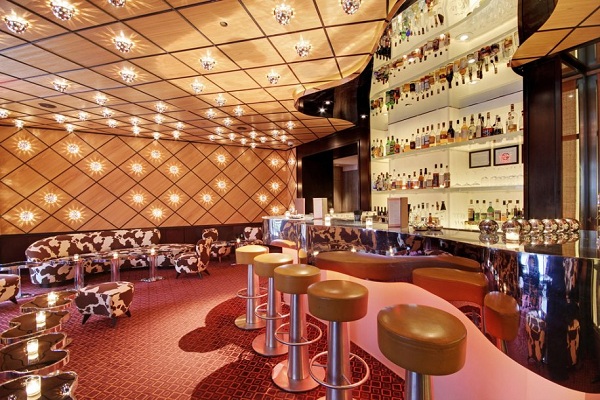 Feel on the Top of Manhattan at the Mark Hotel Penthouse
If you don't mind the hustle and bustle of the hotel, then this penthouse is just perfect for you. Along with the many facilities, the penthouse will always give you the choice of ordering room service whenever you want it and that too from the best restaurant will be at your service. There will always be the chance of bumping into a celebrity every night. The penthouse at the top of the Mark hotel does make for a very lovely view.
Like we have mentioned, the penthouse is indeed very spacious.
It is the 26 foot high ceiling in the living room which will take your breath away.
The kitchen is unique and sleek with all the facilities of dishwashers, oven and a refrigerator.
Unique and interesting striped floor adorn the bathrooms which also have a very contemporary design.
It is the master bathroom and its facilities of a heated towel racks and floors that will suit the likings of the elite.
The master suite bedroom comes with a fireplace to beat the chilly New York winter.
The conservatory which is skylit is the most interesting part of the penthouse. It also has a powder room along with a wetbar. It can be accessed by an elevator.
The terrace offers breathtaking views of Manhattan and also has some gas hook-ups if you wish for an outdoor kitchen. It is very huge at 2,400 square feet.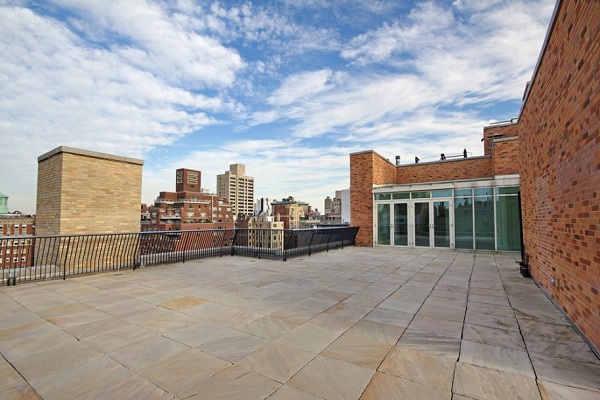 The penthouse has not yet had any buyer, but if it does sell it will create quite a stir in the real estate world of New York, especially Manhattan which boasts of having many luxury accommodations.
Feel at the top of the world and live a life of luxury at this penthouse at the Mark Hotel!