Fame by Lady Gaga: The Lady has done it again. After enthralling her fans with some riveting performances and of course not to forget the very bizarre but interesting public appearances, Lady Gaga has launched her own fragrance. Fame, as she calls her fragrance, has been created by Coty. Lady Gaga has now joined the line of celebrities who have launched their own fragrances in the past.
Lady Gaga always stirs the media world with her many acts and keeps us all entertained. Some of those acts are also for a cause such as the tea cup auction. Not long ago we has reported that the 'born this Way' singer once sipped some steaming hot tea from a Chinese cup and saucer and then auctioned it for a whopping £47,000!  We it's a jaw dropping, maddening amount for a cup and a saucer but the good thing was that the proceeds of the auction went to all the artists who were affected by the Japanese tsunami last year. The money promised them education and a good future. Well, that's Gaga for you.
Let us also scintillate your senses with the Lady's very own fragrance, the Fame!
The Lady's 'Fame' and Fortune
Lady Gaga has been known to make a name for her in whatever she does. And this time it is the world of fragrances where she has established her footing. The fragrance has garnered much appreciation and the chief of Coty, Mr. Beetz thinks of Fame as being very 'Innovative'.
Mr. Beetz thinks that the fragrance is a true representation of his own self since he either likes to be innovative or simply just die! And he also believes that just about everything about this perfume is unique. From the design and colours of the bottle, to the fragrance and of course the lady behind Fame, are all truly innovative. It has been designed by the Lady's very own Haus Laboratories.
Of the fragrance Lady Gaga said that Fame is like an illusion and anyone can have it if they really yearn for it so much.
The Fame bottle is very unique since it has trampoline structure, unlike other perfume bottles which have top, middle and base notes. That is what makes fame so different thinks Steve Mormoris, Coty's Marketing Senior Vice President.
You would also be surprised to know that Fame comes in black. Black just like the very soul of fame believes Mr. Mormoris. It was this soul which was to become the very rock of this perfume. Once airborne, the fragrance disappears and beautiful blends with your surrounding environs.
This very sensuous fragrance is a fine combination of fruits and floral and is a unique mix of tiger orchid, Belladonna plant, apricot, honey, saffron. The perfume comes in an egg shaped bottle with a gold 'claw' top, and is prized at $79 for 100 ml. the 50 ml bottles will cost $55. There' also a 30 ml and a 10 m sized bottle for $42 and $19.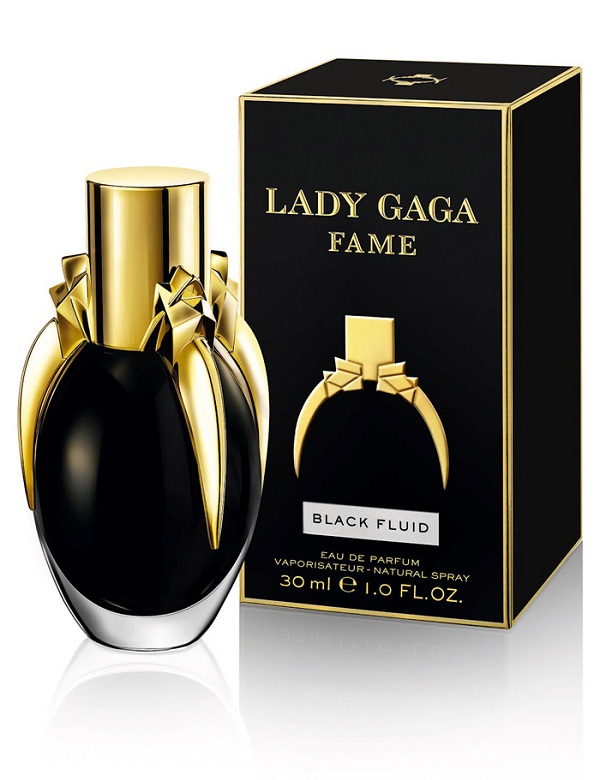 The 'Ultimate Personality' is what the lady chooses to call it and it will hit the market by the end of August. If you happen to be a huge Gaga fan then also get a whiff of her fragrance and find yourself immersed in Fame!
Via WWD/Become Gorgeous