Huf Haus is a German company whose philosophy is to blend eco-friendly home with luxury lifestyle. The firm has been continuously striving to refine their designs nearly a span of century. The advanced open plan designs combine floor to ceiling glass walls and timber to create an elegantly looking structures to bring surrounding nature into the living experience.
These prefabricated and sustainable homes require less time to build. Their designs are known for a post and beam with wood panels, being fitted with heat efficient insulation layers. The energy efficienct design uses glass and wood to make a HUF house more beautiful. The spectacular houses are high tech and spacious with precise engineering.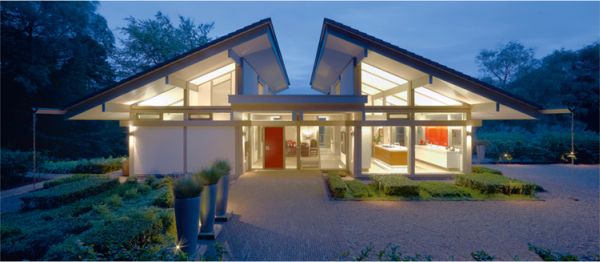 The prefab structures have some green features such as a highly modern and efficient heat pump that uses the natural warmth of surrounding air, extracting warmth from the air through compression, as a result the temperature will be increased which is fed to the heating system. The low flow temperature of heating pipes under floor keep the room cozy even in toughest winter and the constant supply of hot water can be switched off during summer to save more energy. Controlled ventilation system contains a highly efficient filter that saves more energy as well as provides healthy air without allowing pollen and dirty particles. Photovoltaic System could be merged to bring harmony in architecture than just being bolted onto the roof.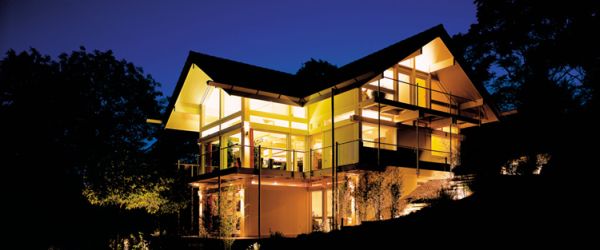 The house uses high quality heat-insulated glass which protects from outside noise, heat and cold. When there is a chronic shortage of houses, the glorified cheap prefabs are the solution over countless heads. Go ahead and buy the land, and your house will arrive on a truck!