Ideas that Made Millionaires: In India, a commercial for a certain product carries the tagline, "An Idea can change your life." Though quite insignificant in terms of advertising slogans, it stands true for numerous self-made entrepreneurs who began their journey into the business world with a creative idea and then turned it into a successful empire. The endless efforts and ingenious ideas that went into the making of these ventures successfully turned these entrepreneurs into responsible millionaires.
Studying the mind of new-consumer of 21st century who isn't afraid to experiment new products, here at Elite Choice, we are proud to present the 19 Unique Business Ideas That Made Millionaires.
1.  Ashley Madison
Founder: Noel Biderman
Founded in the year 2001 by Noel Biderman, Ashley Madison is a one of a kind online dating service that can only be joined by married users and those who are looking for a relationship with a married individual. Though heavily criticized for what has been described as an utter disregard of morals and values, Ashley Madison continues to grow with the most recent user base estimated to be a staggering 100 million and the website itself currently records some 1,8 million unique visitors per month.  Ashley Madison is widely renowned as a company that was formed on a unique idea that made millions. This unique service carries the company slogan, "'Life is short. Have an affair."
2.  Pet Butler
Founder: Matt "Red" Boswell
Speaking of unique ideas that made millionaires, in the year 1998 Dallas, Texas based Matt "Red" Boswell acquired Pet Butler from its original founder Matthew Osborn and has now turned it into an extremely successful venture with a list of more than 12,000 clients. Pet Butler provides its customers with dog-poop scooping services and is known to be the largest pet waste removal service in the U.S. The company itself experienced excruciatingly slow start, however, with intense marketing, Mr. Boswell managed to create into a highly successful and lurrative venture and refers to himself as Pet Butler's 'Chief Excrement Officer' or CEO. Pet Butler began its journey with only seven employees and as of current date, the company employs some 200 employees and along with various franchises, has managed to expand to up to 1,600 towns across the country.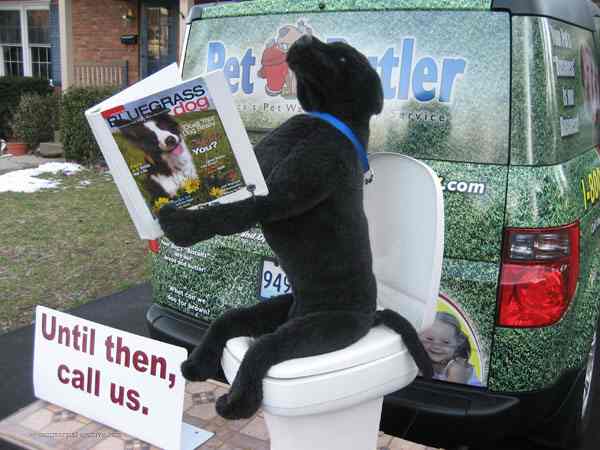 3.  SuperJam
Founder: Fraser Doherty
In the year 2003, Scotland based Fraser Doherty aged 14 at the time started off a small endeavor of selling jams that he made himself using his grandmother's recipe. Five years down the lines, this teenage entrepreneur turned his homemade jam business into a million dollar venture called, 'SuperJam'. What began as a hobby turned into a highly lucrative jam empire, which made Frazer Doherty one of Scotland's most successful businessmen. Mr. Doherty started his business by selling jars of jam to his neighbors and after receiving positive responses, he expanded his efforts to the local church fete. By the year 2008, SuperJam had established a name for itself as one of the leading jam manufacturers in Britain and Frazer then turned his sights to the U.S markets. SuperJam is widely renowned for its use of natural ingredients and has so far sold millions or jars of jam. As of 2012, SuperJam has established in the majority of continents and has also been the recipient of several awards. The company's creations are even exhibited at the National Museum of Scotland, where it's regarded as one of the 'Iconic Scottish Food Brand'.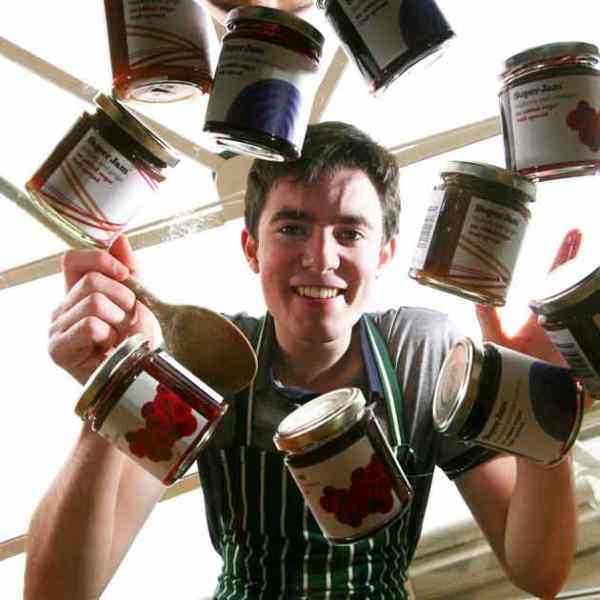 4.  Doggles
Founder: Jill Doyle
Jumping into the world of fashion accessories for pets, Jill Doyle started Doggles, a company that manufactures goggles for dogs. Considered to be one of the most unique ideas that made millionaires, Doggles as of the year 2004 established itself in some 4,500 shops across 16 countries. The idea behind the creation of Doggles was to provide fashionable goggles for dogs that not only made a stunning style statement, but also help keep your pets' eyes safe from harmful UV rays and dust. As the trend caught up with conventional customers, the company soon found itself with a lucrative contract from the U.S Army, wherein Doggles sent some 120 pairs of Doggles for military working dogs in the year 2004 in Iraq. With its soaring popularity, Doggles has received widespread media attention and has been featured on reputed television channels and shows such as the likes of CNN, Women's World, People, Regis and Kelly, National Geographic and Animal Planet. Doggles is said to have annual profit of $5 million.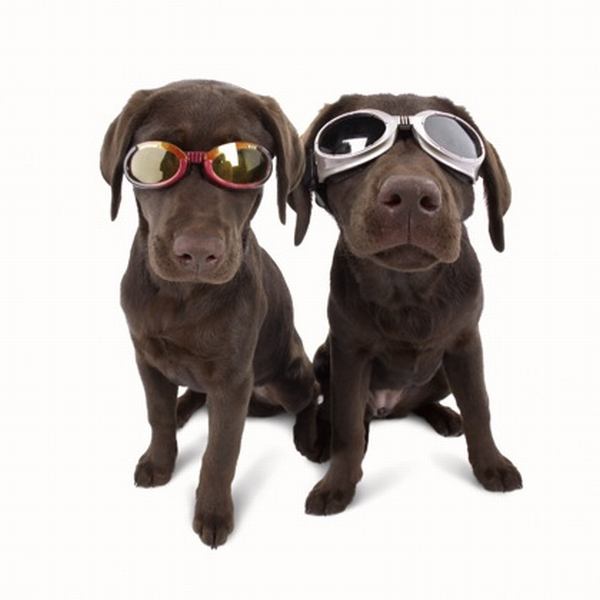 5.  Lucky Break Wishbone
Founder: Ken Ahroni
Bringing a new creative twist to Thanksgiving Day, Ken Ahroni started a unique venture in the year 1999 called Luck Break Wishbones in an effort to provide holiday revelers with instant access to wishbones. This unique business idea envisioned the creation of synthetic wishbones that will not only fulfill the role of traditional wishbones that are claimed from turkeys, but will also prove to a fast and efficient means of holiday fun.  With annual revenue of $2.5 million, Luck Break Wishbone has turned into an incredibly successful business making Mr. Ahroni millionaires.
6. Wuvit
Founder:  Kim Levine
Creating something at the spur of the moment and then turning it into a multi-million dollar empire is getting quite common these days and this exactly what Kim Levine, a stay-at-home did with her creativity. Mrs. Levine started off Wuvit, a wide range extremely comfortable microwaveable pillows that she designed and developed all by herself and soon became the proud creator of a unique idea that made her into a millionaire. Wuviit is essentially a pillow that is made by stuffing corn in cloth and then heated in a microwave. Her initial sales were sufficiently encouraging, though, only when she realized the potential of her creation with their risings demand in the neighborhood, did she set off to create a brand that reaping huge benefits.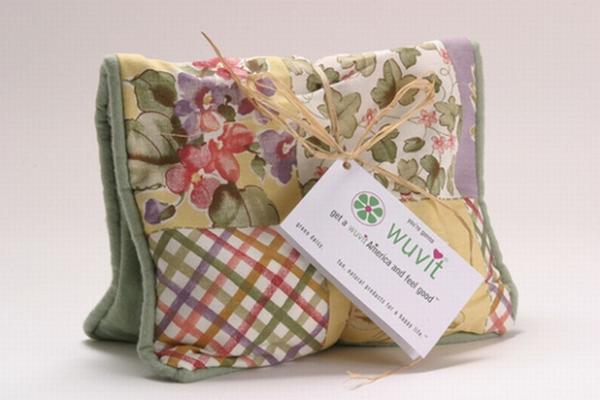 7.  The Million Dollar Homepage
Founder: Alex Tew    
Founded in the year 2005, The Million Dollar Homepage is an website that operates on a one of a kind idea of selling pixels at $1 per pixel in 10 × 10 blocks, with the ultimate aim of generating one million dollars. The website was designed and developed by Alex Tew of England and within a month of its launch, this website was able to generate $250,000, while achieving a an global ranking of No.3 on Alexa Internet's list of 'Movers and Shakers'. Regarded as one of the most unique ideas that made millionaires, The Million Dollar Homepage boasts of an impressive list of buyers including The Times, British Schools Karting Championships, Yahoo!, Tenacious 888.com etc. The initial capital investment for the development of The Million Dollar Homepage is said to be about $61, while the website was able to generate revenue of $1,037,100, with the last pixel slot sold for a staggering $38,100.
8.  Excused Absence Network
Founder: N/A
Started off from a small Oklahoma town, the Excused Absence Network was designed and developed for students and employees who are desperate to take a day off from work or school. The unique online service enables the user to download several authentic looking templates from the website and then use them as documented evidence for their reasons of leave. These documents range from doctors' notes to fake jury duty and even an authentic-looking funeral service program that comes fully stocked with a bereavement program and a complete list of the pallbearers. The Excused Absence Network was started with an initial investment of $300 and soon started registering some 15,000 hits a month, while charging interested users $25 per excuse note.
9.  Laser Monks
Founder: Father Bernard McCoy
'Men of God' or the Clergy as we know of them is also capable of some unique ideas that can be turned into a money minting venture. The same was proved by Father Bernard McCoy, who in the year 2002 started off a business of selling discounted printer cartridges and other office supplies to support the Cistercian Abbey of Our Lady of Spring Bank in Monroe County, Wisconsin. This incredible business idea came to Father McCoy, when he ran out of printer ink and couldn't any retail service that would provide reasonably priced printer ink cartridges. Thus, spawned Laser Monk an online retail store that in the year 2005 was estimated gather an annual revenue of $2.5 million. With soaring popularity and a customer base of around 50,000, the company went on to generate annual sales of $3.5 million by the year 2009. Laser Monk quickly became the one stop store for inexpensive printer cartridges and offices for various individual customers and business, including Morgan Stanley (Research) and the U.S. Forest Service.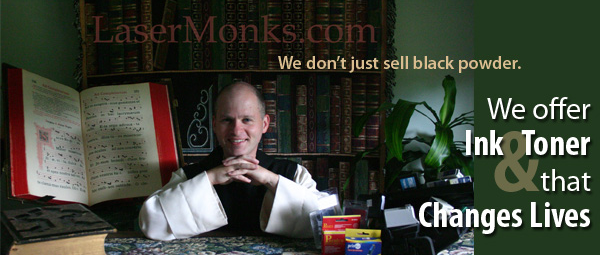 10. Whatever Life
Founder: Ashley Qualls
In the year 2004, Ashley Qualls of Lincoln Park, Michigan aged 14 at the time started off a website called whateverlife.com, which was conceived for the sole purpose of providing users with free Myspace layouts and HTML tutorials. The website targeted users of the teen demographic and quickly amassed a significant dedicated user base. With revenue generated primarily via advertising, Ms. Qualls is known to have a monthly income of $70,000 and the website has so far generated more than $1 million. With time the popularity of Whatever Life has witnessed a significant increase and attracts some seven million monthly visitors, as well as a whopping 60 million page views.
11.  J&D's Down Home Enterprises
Founder: Justin Esch & Dave Lefkow
In the year 2007, Justin Esch & Dave Lefkow of Seattle, Washington came up with a brilliant idea of bringing bacon into the daily lives of millions of U.S customers, besides fulfilling its appetizing role as one of the favorite American foods. This led to formation of J&D's Down Home Enterprises, which is widely renowned for bacon-related products, especially Bacon Salt and Baconnaise. Considered to be one of the most unique ideas that made millionaires, J&D's Down Home Enterprises has now expanded across the U.S and generates annual revenue of $1.4 million, while continuing Bacon Lip Balm, BaconLube, BaconPOP, Bacon Ranch and Mmmvelopes.
12.  The Venting Place
Founder: Katsuya Hara
Founded in the year 2008, The Venting Place is the brainchild of Japanese entrepreneur Katsuya Hara, who along with his team of professional chiropractors came up with an innovative idea that provides a great outlet for rage and frustration. The Venting Place is essentially a van which was brought to the streets of Tokyo during the economic downturn and provided recession-hit citizens to vent their anger by smashing crockery against a concrete wall. Each session carried varied price tags, which included smaller cups for $2 and larger dishes for $11.50. Furthermore, to ensure that this creative stress buster isn't too 'stressful' on the environment, Mr. Hara stated that all broken crockery was recycled to make more cups and plates to be smashed.
13.  Positives Dating
Founder: Paul Graves & Brandon Koechlin   
Of all the unique business ideas that made millionaires, this particular entry is by far the most noble of them all. Launched in the year 2005 Positives Dating is an online dating website for those suffering from the unfortunate illness of HIV/AIDS.  Founded by Paul Graves & Brandon Koechlin, Positive Dating provides HIV positive men and women a chance to find love, make new friends, form romantic relationships and even meet new life partners. The entire service functions on strict principles of non-discrimination and non-stigmatization. By the year 2010, Positives Dating had accumulated some 50,000 members, along with $110,000 revenue in sales. This interesting and humane online dating service is free for all HIV positive individuals to join, while the site also offers paid membership offers that can be availed at a monthly fee of $14.95 and a six month membership for $59.95.
14.  Clocky
Founder: Gauri Nanda
The list the most unique business ideas that made millionaires get a new addition with this incredibly creative product called Clocky. Manufactured and marketed by Nanda Home, Clocky was initially conceived by Gauri Nanda, a graduate student at MIT Media Lab, who designed it a part of her class project. Clocky is essentially an alarm clock on wheels that has was designed and developed to wake sleepers even after the snooze button is hit. This device functions as a conventional alarm clock, but with a difference.  As soon as the snooze button is pressed on Clocky, the device automatically begins to rolls around the room on it wheel that the device powers all by itself. Clocky is embedded with a microprocessor that enables it move in random directions and varied speeds, while the device is also capable of avoiding obstacles. Since its launch, Clocky has earned widespread recognition and is currently being sold in some 45 countries, generating a staggering $10 million in sales.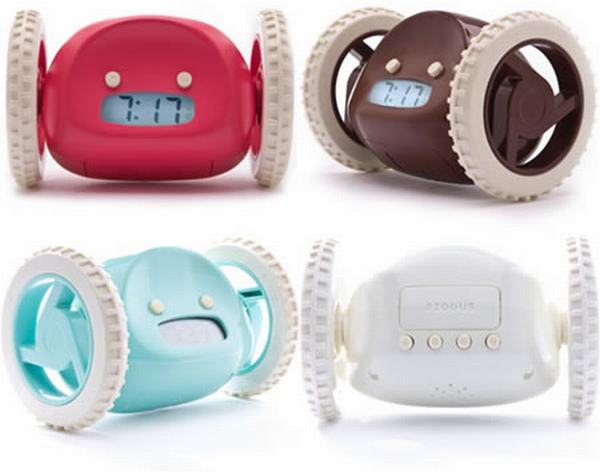 15.  Knork
Founder: Michael D. Miller
Designed and developed by Michael D. Miller in the eighth grade, Knork has now come a long way from being a simple design crafted by a child to essential cutlery equipment at dinner tables. Essentially a combination of a fork and a knife, Knork lets you slice through fruits, vegetables and pizzas etc. via its beveled edge and the same instrument can be used to eat via the fork side. After conceiving the idea for Knork in the eighth grade, Mr. Miller took a long time to turn it into a profitable reality. In the year 2001, while pursuing college, he reclaimed the Knork idea, borrowed $10,000 from his grandfather and established a company called Knork Flatware. The lead to the creation of the first prototype Knork that was fashioned out of a fork from his mother's kitchen and fabricated at car modeling compound. Soon, Knork was advertised via mail catalogues and was placed on store shelves. This creative eating instrument immediately garnered a lot of attention and by the end of year 2011; Knork Flatware had amassed $2 million in sales.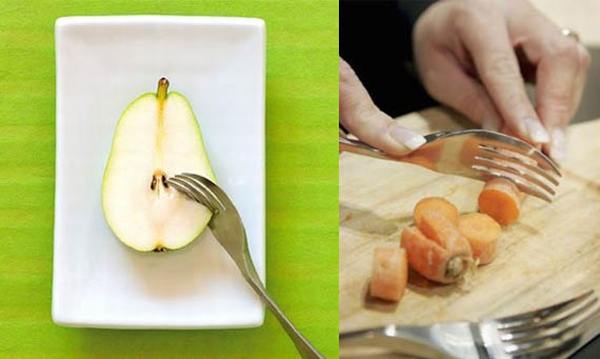 16.  SENDaBALL
Founder: Michele & Melisa Sipolt Kapustka
We have all sent conventional greeting cards and e-greetings on various occasions to our family and friends. However, in the year 2003 a sister team of Michele & Melisa Sipolt Kapustka from Chicago came up with an ingenious and extremely creative alternative to greeting cards in the form of SENDaBALL. This unique idea is essentially composed of a 10 inch vinyl playball with greeting emblazoned on the ball. Since its inception, the simple and fun filled idea of SENDaBALL has managed to generate more than $1 million in sales and continues to flourish, while the company even offers delivery outside the U.S.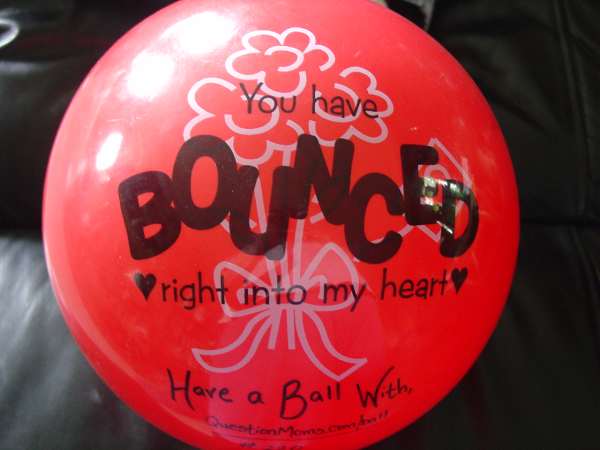 17.  HeadBlade
Founder: Todd Greene
Sometimes, the most profound ideas occur to people at the most simple of times. Take for example Todd Greene of California, who while shaving his head came up with the concept of HeadBlade. This nifty little device is designed and developed to provide consumers with a more efficient and easier way to shave their heads. The HeadBlade is comprised of a power razor and with its comb like structure, the device sits neatly in your palm, which enables you to remove the hair while using the razor in a 'comb' like gesture. Mr. Greene fashioned a prototype in the year 1998 with the help of a designer and then launched his company, which gathered immense attention after being featured in the Time Magazine, which named HeadBlade as one of the best designs in 2000. Since its launch, HeadBlade has made its way to some 15,000 to 20,000 stores across the U.S with an annual revenue generation of $7 million to $10 million.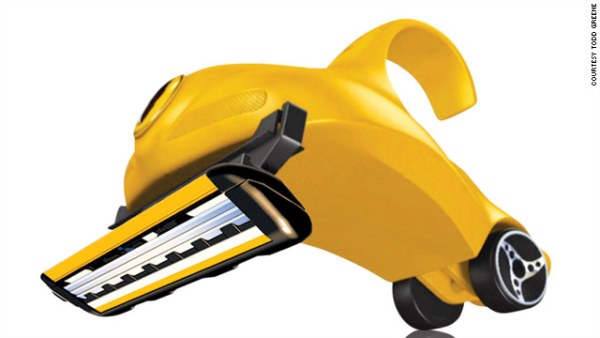 18.  Uglydoll
Founder: David Horvath & Sun-Min Kim
Uglydoll is one of those creations that didn't spawn out of necessity, but was the result of sheer love of one man for a woman. David Horvath who was studying at the Parsons School of Design sent a love letter to his lady Sun-Min Kim, who had moved to Korea and in this letter he drew a little orange character, named Wage. In return Kim wrote back to David and the letter carried a handmade doll of Wage as a surprise gift. This is where Uglydoll and its parent company Pretty Ugly were born. Soon after receiving the letter, Eric Nakamura, owner of the Giant Robot magazine and store asked David for more such dolls, who in return asked Kim to send over more hand-woven dolls. Then in the year 2002, the lovely couple finally tied the matrimonial knot and started their company to manufacture Uglydoll, which in the year 2006 was awarded the Specialty Toy of the Year award by the Toy Industry of America. Since its launch Uglydoll has become of the most famous toys in the U.S and the company has already raked in $100 million in sales revenue.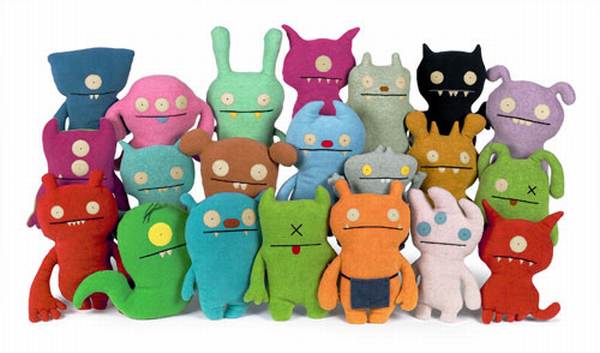 19.  FitDeck
Founder: Phil Black
Bringing an enhanced sense of fun into the daily regimen of exercising is an ingenious product called FitDeck.  The idea for FitDeck came to Mr. Back when he was college, where a game of cards had taken the form of a push-ups contest. After college, Black joined the U.S Navy SEALs and then worked at the prestigious Goldman Sachs, which he quit after six months. Finally, Mr. Black set up his company for FitDeck and introduced this amazing product that even carries fitness instructions learnt by Black in Navy SEALs. FitDeck comes in 37 different card decks including Plyometrics, Bodyweight, Navy SEAL, Kettlebell, Crossfit, Core Blast, Yoga etc. and the users can adapt these cards as per their daily exercise routines.