There are business ideas that are worth a million dollars and then there are ideas that are capable of generating more than a million dollars. The below mentioned entrepreneurs and inventors are the crème of those handful of individuals whose business ideas turned into a $100 million figure. Having an idea just isn't enough. One also needs to have the know-how for the implementation of those ideas into a successful venture. The success stories of numerous millionaire entrepreneurs such as the likes of Sara Blakely, Tom and Kate Chappell etc. reflect upon their willingness to take a profoundly calculated risk in the unforgiving business world and then with sheer hard work and determination, turning their ideas into extremely profitable business enterprises.
Saluting the 'never give up' spirit, coupled with the iron-clad resilience of these entrepreneurs, here at Elite Choice it is our immense pleasure to bring to our readers the 10 Business Ideas That Turned Into $100 Million.
Also Read:
1.  Firehouse Subs
Founder: Chris & Robin Sorensen
Founded in the year 1994, Firehouse Subs is restaurant chain that offers guests with top notch delicacies as well as an ambiance that resembles a fire station. The idea for Firehouse Subs was the brainchild of Chris & Robin Sorensen of Jacksonville, Florida, who planned to jump into in to the restaurant business, while keeping their family's 200 year old firefighting tradition intact. Both brothers are former firefighters and have thus brought to this restaurant chain an impeccable authenticity of being at a fire station. Even the food served carries creative names such as "Hook & Ladder" and "Engine Company." As of 2012, Firehouse Subs is operating across the U.S with 514 corporate and franchise and an expansion plan that will cover Northeast, Central and Southwest America later this year. For the year 2011, this incredible business idea raked in a revenue of $284.9 million.

2.  Two Men and a Truck
Founder: Mary Ellen Sheets
Located in Lansing, Michigan, Two Men and a Truck is a vast moving company that was founded by Mary Ellen Sheets in the year 1989, when the company began its operations as a Truck franchise. The moving business was initially started off Sheets's sons Jon and Brig Sorber that was later picked up and turned into a multi-million dollar venture by Sheets after the boys left for college. Working as a system analyst, Mary Ellen Sheets invested just $350 in her new venture along with the hiring of two men. Her continued persistence in regards to Two Men and a Truck paid off and as of 2012, the company has established itself across 224 locations in 34 states, while Brig Sober now runs the company in the capacity of CEO. Mrs. Sheets serves on the company's board of directors and Two Men and a Truck generated an incredible $220 million in sales for the year 2011, with some 353,761 moves to their credit.
3.  Life is Good
Founder: Bert and John Jacobs
What started off as a simple t-shirt with a cartoon character and a slogan has now turned into a business empire that is valued in excess of $100 million. 'Life is Good' is a clothing and accessories brand that bring to the eager consumers high quality products that come imprinted with a cartoon character called, "Jake" and the motto "Life is Good." Brainchild of Bert and John Jacobs, the company was founded in the year 1994, after repeated unsuccessful attempts by the couple to sell regular t-shirts since 1989. In 1994, Life is Good t-shirts were brought to a local street fair in Cambridge, Massachusetts, where they were very well received and thus led to the formation of the company. With increasing sales and a growing business curve, Life is Good expanded its reach into the world of accessories with the production of coffee mugs, towels, totes and even dog leashes. Life is Good has been incredibly successful for the duo and the company recorded a sales figure of about $100 million for the year 2011.
4.  Spanx
Founder: Sara Blakely
Perhaps the greatest of businesses owe their existence to the spawning of smallest of ideas. This is exactly what happened with Sara Blakely, when while getting ready for a party, she discovered the lack of an appropriate undergarment. Then the idea came to her that involved the cutting of the feet area from her control top pantyhose, which led to the birth of Spanx. Essentially a hosiery brand, Spanx was founded in the year 2000 in an Atlanta, Georgia and caters to the manufacturing of footless pantyhose and other undergarments for women. In the year 2010, the company launched its very own line of undergarments for men called, 'Spanx for Men – MANX'. During the initial days of Spanx, Blakely ran the venture from her apartment and is known to have invested $5,000 in the business, while taking care of marketing all on her own. Today, Spanx is a leading name in the field of hosiery brands and with an estimated annual revenue of a little less than $250 million, has propelled Sara Blakely to a stature where she has now been inducted into the Forbes World's Billionaires 2012 list.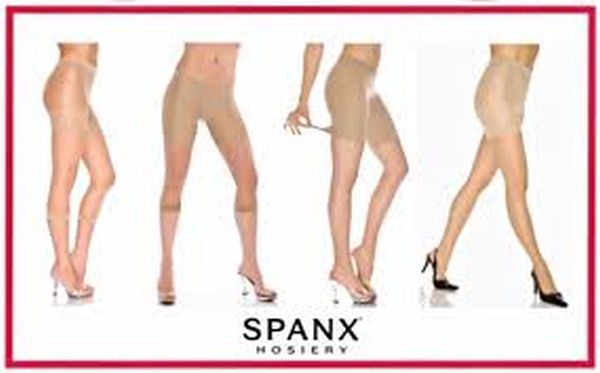 5.  myYearbook
Founder:  Geoff, Dave & Catherine Cook
Founded in the year 2005, myYearbook is a social networking service, which was the brainchild of a sibling team comprised of Geoff, Dave and Catherine Cook. This interesting website was developed as an online yearbook for the Montgomery High School, in suburban New Jersey and was initially created by Dave and Catherine Cook. Later on, the duo approached their elder brother Geoff who invested in the idea and in the year 2005 became the company's first investor and CEO. myYearbook, since its inception has managed to raise $17 million in financing, while accumulating a user base of some 20 million members. In 2011, myYearbook was acquired by social networking site Quepasa for $100 million in cash and stock with all three siblings still holding respectable positions in the company. Renamed to MeetMe, myYearbook is now all set to be merged with Quepasa, which will raise the social network's user base to a staggering 80 million users.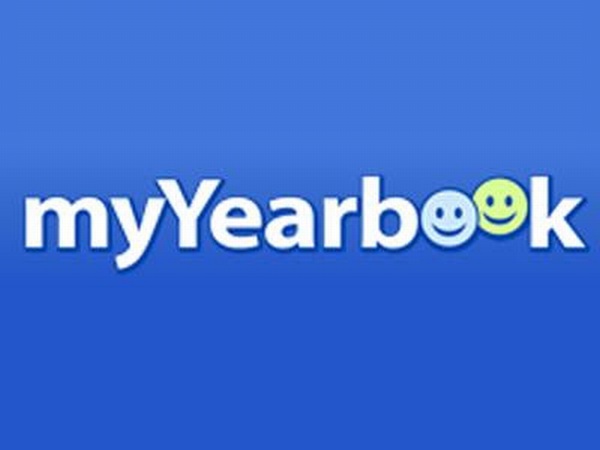 6.  Pillow Pets
Founder: Jennifer Telfer
In the year 2003, Jennifer Telfer, a full time mother residing in southern California came up with an extraordinary idea, which was comprised of stuffed toys and pillows. This idea took the shape of Pillow Pets, a company that offers stuffed animals which can also be unfolded to be used as plush pillows. The idea for Pillow Pets came to Jennifer when young sons flattened their stuffed toy by using it as a pillow. In the initial days, Jennifer and her husband hired a Chinese manufacturer to produce 8,000 Pillow Pets, with which they reached out to the populace via kiosks in shopping malls and small toy stores. Then in the year 2009, the first TV commercial for Pillow Pets was launched which immediately generated tremendous interest from retailers and customer. In the year 2010, Pillow Pets had generated an astounding $300 million in sales and expanded its product line to blankets, hats and slippers.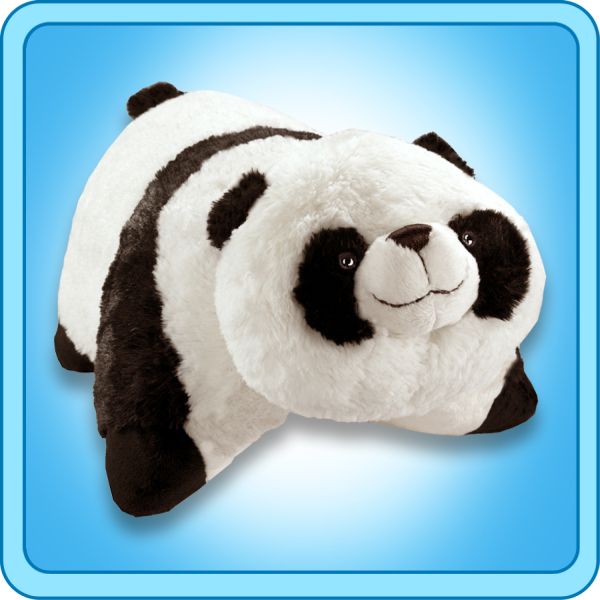 7.  Tom's of Maine
Founder: Tom and Kate Chappell 
Founded in the year 1970, Tom's of Maine is one of the leading manufacturers of natural-ingredients-only personal care products. The brainchild of Tom and Kate Chappell of Kennebunk, Maine., Tom's of Maine was set up after the couple who had moved to Maine in 1968 failed to find natural, unprocessed foods and products. The company was started with an initial investment of $5,000, with which the duo began to make and sell all-natural shampoo and other personal care products to various natural food stores. Five years after its inception, the company came into spotlight with the launch of Tom's of Maine toothpaste, a 100% natural ingredients based toothpaste that made use of fluoride, instead of using industrial ingredients. In the year 1999, Tom's of Maine had recorded sales in excess of $40 million and in 2006, Colgate-Palmolive purchased 84% stake in Tom's of Maine for $100 million.
8.  Boston Beer Company
Founder: Jim Koch
Jim Koch of Boston, Massachusetts had been a long time beer aficionado and comes from a family that for last five generation was in the business of brewing beer. Soon he left his family business and went to work as a management consultant. However, he observed that other beer lovers around him were getting bored of the same few brands of beer and were desperately searching for something new and refreshing. This spawned the idea of Boston Beer Company, which was founded by Mr. Koch in the year 1984, after he perfected a beer recipe that he inherited from his great-great grandfather.  The Boston Beer Company introduced to the markets Samuel Adams Lager Beer, which the public at large instantly took a shining to. To ensure a mass reach, Jim personally went from one local bar to another across Boston and marketed his new beer offering. After more than two decades of intense promotions and a sky rocketing sales figures, the Boston Beer Company is now the largest craft beer brewer and produces some 30 different beer styles. One of the salient feature of the beer made by the company is that all its creations are manufactured with only the best of natural ingredients, which the entrepreneur personally selects by travelling across the globe, while also employing the most traditional brewing methods. With its immense success, the Boston Beer Company has won numerous awards as well as recognitions and the for the year 2011, the company posted a total sales of a whopping $513 million.
9.  K'Nex
Founder: Joel Glickman
K'Nex is essentially a construction toy system that was invented and marketed by Joel Glickman. This idea for K'Nex (pronounced as 'Connect') dawned on Joel at a wedding where while playing with plastic straws, he decided to build something around the same lines. To achieve his dreams, Joel Glickman dissolved a part of his family business of injection molded plastic and began the development of K'Nex. After being rejected by toy industry behemoths Hasbro and Mattel, Glickman started making these construction toys all by himself in 1992. Then, in the year 1993 the first line of K'Nex toys were introduced in the markets and were very well received, so much so that the founder of Toys R Us' termed K'Nex as 'the best thing he'd seen in years'. By the year 1997, K'Nex had established a sales revenue of $100 million, while the company has stated that for the year 2012, the projected sales figures are expected to be about $100 million. With continued successes and a rising demand in the markets, K'Nex is now well renowned as the world's most innovative construction toy company, while also claiming the title of world's leading integrated construction systems for children, with over 200 international awards and recognitions.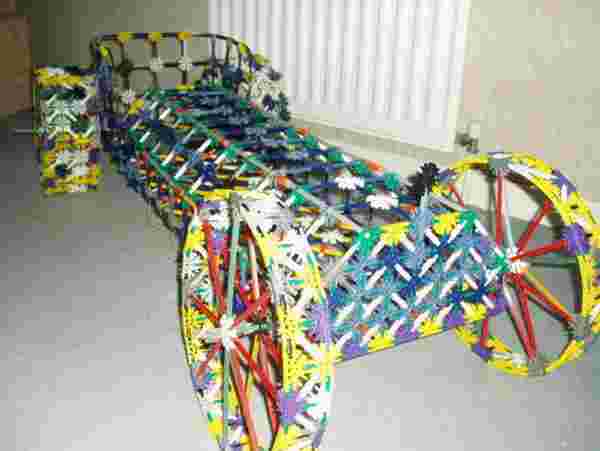 10.  1-800-Flowers
Founder: Jim McCann
Jim McCann is widely renowned in the business world to be one of the first entrepreneurs to have befriended the emerging trend of the Internet in the 1990s. Jim, who used to work as a bartender and a social worker, purchased a flower shop for $10,000 in the year 1976 in Queens, New York, in an effort to raise more income for his livelihood. With a span of ten years, Jim was successfully run some 14 flower shops in the New York Metropolitan Area and business seemed to be quite on track. Then the very same year he acquired a Texas based company that carried the name 1-800-Flowers, which in turn led to changing of the name of the entire florist chain. Under the leadership of Jim McCann, 1-800-Flowers took to the Internet in the year 1994, when the company signed an exclusive agreement with AOL. Furthermore, the company is also known to be the very first to have put 800-telephone number in its name. 1-800-Flowers went public in the year 1999 with the filing of its IPO and since then has been enjoying continued success. For the year 2011, 1-800-Flowers posted a total sale of  a staggering $689.8 million.