'One More Toy' Yacht is for $19.9 Million
For all those who love to spend some time in the seas and that too with style we finally have what you were looking for. All the rich and loaded men and women out there, we hereby present to you a toy to play with! And this is no other toy for it is something like a palace that floats! Called the 'One More Toy' this uber expensive find of ours is actually a 155 mega yacht.
We think the idea of luxury on water is quickly catching the attention of the elite. Now that they have experienced luxury galore on land, at opulent seven and five star hotels that offer them state of the art amenities, it was time to explore the aquatic world. Floating hotels have also made a mark for themselves in the world of luxury hospitality. King Pacific Lodge in British Columbia, Canada is accessible only by a sea plane since it is located right outside the Great Bear Rainforest and sits on a floating barge. The Reefworld in Australia took the world by storm. Located two hours away from mainland it is a hotel that also has an underwater spa and also a restaurant.  The Udaivilas in Udaipur India has also made a name for itself. Floating islands are also quite a fascination and the floating golf course in Male and sits across three linked islands. The Ome floating islands near Dubai are also becoming very popular.
However, owning a yacht is an altogether different experience. With a yacht you can explore the high seas and move around whenever you like. Luxury yachts come with all the facilities and make sure that your comfort is not compromised upon even one bit.
Well, the new toy in town,on water rather, is what we are talking about and let's give you some more info on this million dollar yacht.
One More Million Dollar Toy
This super expensive yacht travels with a Cayman Islands flag. With a maximum speed of 20 knots the yacht sure will give you a lifetime experience. It can cruise at a speed of 14 knots and s currently in the sparkling waters of the Caribbean. The yacht has some very fancy features and has applied the superior technology.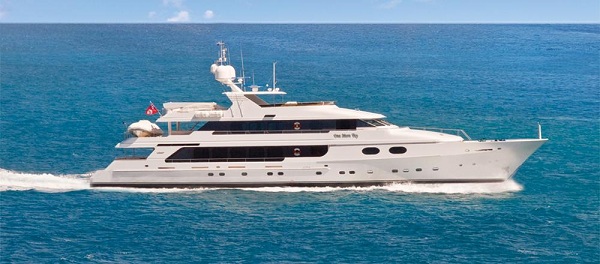 One more Toy is actually a part of Operation Cruise, an organisation that aims to assist soldiers in recovering from their physical and emotional wounds. The Operation was the brainchild of Gary Markel, also the owner of the yacht who was deeply moved by the emotional and physical setbacks suffered by soldiers.
The yacht has fine interiors and the deck has been turned into a very nice sitting place along with a Jacuzzi to unwind and relax whilst you enjoy the beautiful view of the ocean.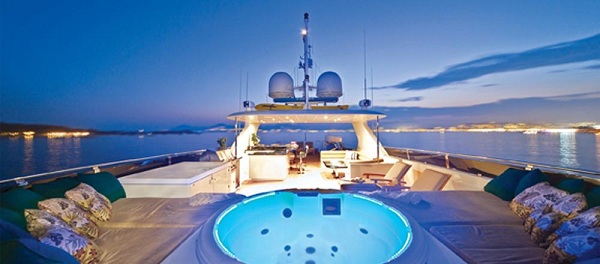 The deck also has place for a bar to relax and enjoy the breathtaking view of the ocean.
The bedrooms comes with a king and queen size beds and a TV and once inside you would not feel the bumps even when the yacht is cruising at its maximum speed.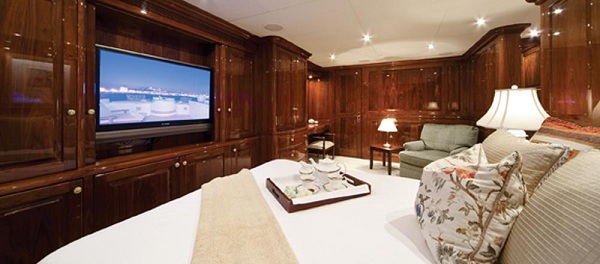 The living room cum dining area can accommodate a number of people due to its sheer size and space.
You can also have a fine dining experience outside on the deck though.
The bathrooms have also not been spared of any luxury and like we said some very expensive fittings adorn the bathroom.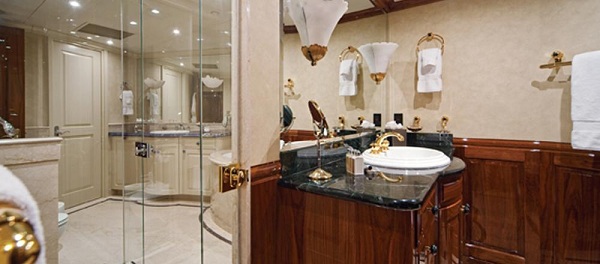 The four poster king size bed however takes your breath away.
The captain's work place also is very spacious and this is where all the action takes place!
This yacht is bestowed with luxury and it was also said that a marriage of a soldier was officiated on the yacht by the captain. We hope that the efforts of Markel, inspires other yacht owners also.
Via IYC