Are you a Mac owner? Believe it or not but Orbitz Worldwide Inc. has recently established that Mac users are way above any regular PC users when it comes to cash. That they are rich and loaded has led Orbitz to include them in the elite group that can afford expensive hotels. Thus if you happen to be a Mac owner and if you run a search for hotels through your very dearest Mac, don't be surprised if your results show a 30% more price on hotels.
The fact that Mac users spend more has been established through a research conducted by Orbitz. The research has so far proven that people who use Apple Mac computers can spend upto 30% more on hotels, probably because they have more disposable income at hand since they can afford a Mac. The research is still in its initial stages, however, it has come to highlight the spending habits of Mac users and the very fact that they are willing to spend more. In order to arrive at this conclusion they during the course of their research tried to comprehend the online activities and especially people who accessed Orbitz from a Mac in order to determine their spending habits and likes and dislikes on the web!
Let's give you some more insights into this very unique research.
A Mac User? Then Spend More!
If you own an Apple not only are you a class apart but you also have your own set of personality which organisations like Orbitz are hell bent on understanding. And so far they have very well understood that Mac users prefer a more luxurious stay than those who do not own a Mac and also shell out more cash to make their life more comfortable.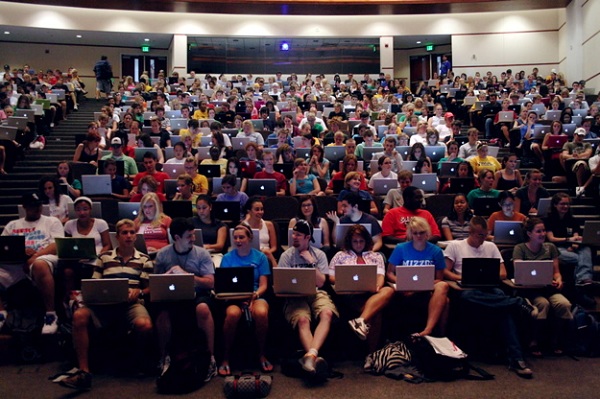 Hence, if a Mac user was to conduct a research on the world's most expensive hotels he or she will get a price that is way higher than a regular PC owner. Since most Mac users are mostly youngsters, raking in the moolah with their very high corporate packages, it is pretty clear that they would want a luxurious lifestyle and will also have the money to make it possible. That Mac and Apple users comprise largely of youngsters or people below the age of 34 years, was established by a study by Biginsight.com, a consumer data provider. It was also said in this study that even a Blackberry owner or a Smartphone owner did not spend as much as a Mac owner. Even iPad owners placed online orders that come with a heavy price tag and were way above any orders placed by any other tab owner.
It was in the wake of these rather amusing research and its even interesting results that Orbitz decided to show a higher price to Mac users. Since Mac or Apple products users also spend more on online travel, it was all the more reason for Orbitz to increase the prices for Mac users.
Whether this analysis based on this array of researches and predictions really true we don't know but what do know now that if you happen to be a Mac owner not only are you hip but also loaded!
Via WSJ