France based leading luxury products group LVHM Moët Hennessey Louis Vuitton or simply LVHM as it is popularly known has recently acquired a leading men's wear brand which goes by the name Arny's. The acquisition was made for an undisclosed amount and it is said that Arny's will now be integrated with LVHM'S Bertuli.
Louis Vuitton has been in news for many reasons in the recent past. Not very long ago Louis Vuitoon hogged the limelight in Singapore by announcing that it will launch its first island maison shopping destination in the country. The shopping centre opened at Marina Bay Stands on the 18th of September, 2011 and was the fifth Louis Vuitton luxury store in Singapore. The Island Maison shopping destination was very different from many other Louis Vuitton stores that we have seen in the past and sought inspiration from marine life. Louis Vuitton also created luxury handbags in denim and were called the Monogram Denim Daily. Next in line was luxury watches and Louis Vuitton manufactured some fin watched to be showcased at the America cup.
LVHM Moët Hennessey Louis Vuitton is indeed a brand to reckon and we have some details regarding the current acquisition. Read on to know more.
LVHM Acquires Arny's
Arny's has always been known for creating the best in haute couture for men. A made to measure brand it was owned by the Grimbert family since 1933. The current of Arny's are the third generation of the Grimbert family namely Michel and Jean Grimbert. The acquisition was primarily a business strategy formulated by Antoine Arnault, Bertuli's Chief Execxutive in an attempt to integrate this high end men's footwear brand with the finest of men's garments.
The current brand will be led by Alessandro Sartori, who created the successful line of Bertuli at the Beaux Arts in Paris in January this month. The employees of Arny's are also expected to join the LVHM Moët Hennessey Louis Vuitton group and Jean Grimbert will ensure that Arny's expertise continues despite the takeover by LVHM Moët Hennessey Louis Vuitton. Both the sides are happy with the acquisition and believe that it has brought together two very creative giants.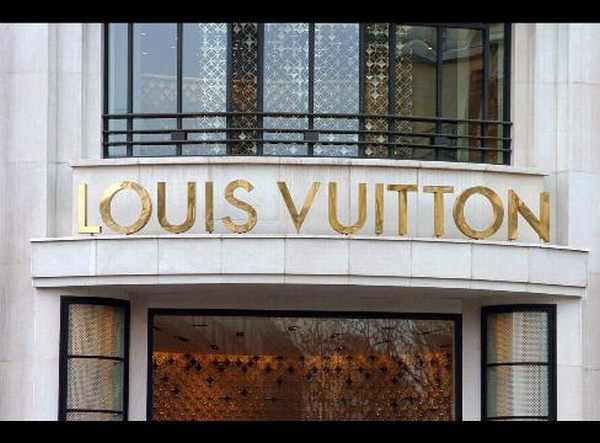 LVHM Moët Hennessey Louis Vuitton
For all those who don't know much about LVHM, don't worry, for we will give you a snippet insight into this leading producer of luxury goods. LVHM Moët Hennessey Louis Vuitton crated products that only exude luxury. meant only for the rich and the affluent this mega brand is represented in many divisions such as Wines and Spirits, Perfumes, Watches, Cosmetics, Leather products as well as fashion. Big brands are associated with LVHM Moët Hennessey Louis Vuitton and they include, Louis Vuitton, which produces the most expensive bags, Tag Heuer, Bulgari, Dior watches and also De Beers jewellery. In their alcohol section, the LVHM Moët Hennessey Louis Vuitton is well represented by products such as the Veuve Clicquot Ponsardin, Krug, Vodka Belvedere and Cloudy Bay. You will also be surprised to know that high end fashion barnds such as Givenchy, Fendi, Marc Jacobs, Donna Karen and Thomas Pink are also some of the brands that belong to the LVHM Moët Hennessey Louis Vuitton. Perfumes like Christian Dior are also associated with them.