We live in times where just about everything is a touch away. Touch screen is the order of the day and electronics ranging from cell phones to Tabs to appliances that we use on a every day basis apply the touch screen technology. So it was not a surprise to see this new age water purifier that also uses the touch screen technology for its functioning.
Water purifiers are quite in demand especially in Asian countries where water straight from the taps is not pure enough for drinking directly. Water purifiers adorn almost every other house especially in countries like India and have become more of a necessity than a luxury. Over the years we have also seen a sudden mushrooming of water purifying companies. However, the Tyent UCE 9000 Turbo Under Counter Extreme Water Ionizer is one of its kind. If it is imperative to own a water purifier then why not buy one that not only serves the purpose efficiently but is also very trendy and enhances the very look of our kitchen.
Tyent with its unique design and portability is an easy to use water purifier. It is not bulky and can be easily fitted in the kitchen without occupying much space. The Tyent touch screen water purifier is available at a price of $2,795.
If you intend to buy this water purifier with a difference then read on to know more about its features and design.
The Tyent Touch Screen Water Purifier and Ionizer
So, what's so special about this water purifier and ionizer? For starters it has been manufactured by Tyent, an organisation that will never compromise on creating the best. It is the very look and design of this purifier that first attracts you. The touch screen has been modelled on the Apple i-Phone and appears on the top of the counter faucet. It also boasts of having a chrome finish that gives the purifier a very sleek and beautiful look. All the controls of the water purifier are managed by the touch screen. The ionizer also follows voice commands.

However, it's not just the looks of Tyen water purifier and ionizer that has people going gaga over this fine piece of technology. It is also the water purifying and ionizing abilities of this purifier that deserved much appreciation. The water purifier uses about 375 Watts of power that is made possible through the boosting of 9 HUGE plates. The water is purified through this Turbo Charged technology.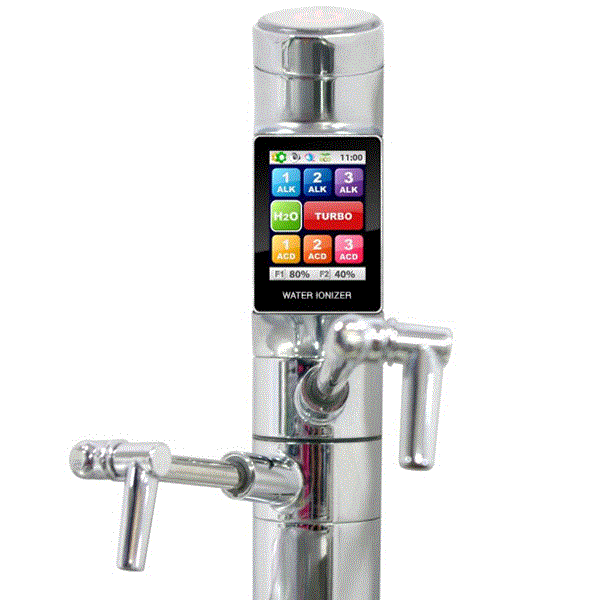 The UCE 9000 Turbo Under Counter Extreme Water Ionizer is also known to use the lowest acidic levels to the highest alkaline water levels to produce pH levels. The Ph levels of the water can be set according to the purpose of use. For instance, cleaning and sterilization only require a pH level of about 2.0 whereas it can also be set as high as 12.0 for major household chores such as cleaning and washing, drinking and cooking.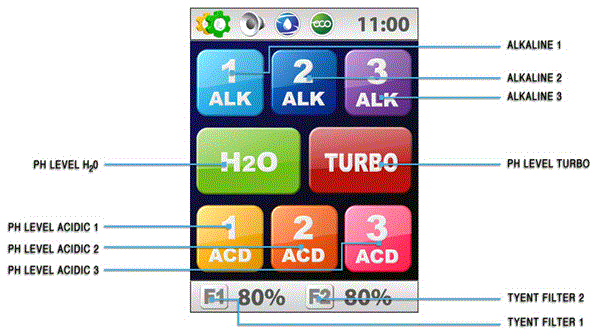 As mentioned before the UCE 9000 Turbo Under Counter Extreme Water Ionizer has a turbo function as well as two spouts. The mineral content in the water is controlled by two different guts in the ionizer. While one gut is made of carbon the other uses three different kinds of ceramics.
The UCE 9000 Turbo Under Counter Extreme Water Ionizer ensures that the ionized water if high on oxygen levels thus providing our body with lots of energy. The anti oxidants and the iodized water helps in neutralizing free radicals in our body and keeps us healthy and pure.
Via Technabob