Working together always enhances teamwork spirit and allows a better fow of  inspiration. It is no exception with accurate clocks which have  evolved in course of time into luxury wrist watches. The honor of bringing together all geniuses in watch making industry goes to Harry Winston who promoted best young talents exploring their expertise and creativity. Harry Winston has achieved great success with cooperation of several craftsmen bringing out the Opus collection. Harry Winston has been collaborating with topmost watchmakers to design a series of luxury watches and showed the world that collective efforts accomplish more.
The entire Opus collection have gone under the hammer in Hong-Kong on May 30, 2012 along with Rolex and Panerai. Harry Winston usually works with an independent watch maker to create limited number of watches in a year. In the last week's auction Christie's offered Opus Collection including Opus 1 to 7 and Opus 9 which had come from one collector with details like hammer price, estimated value and their creation.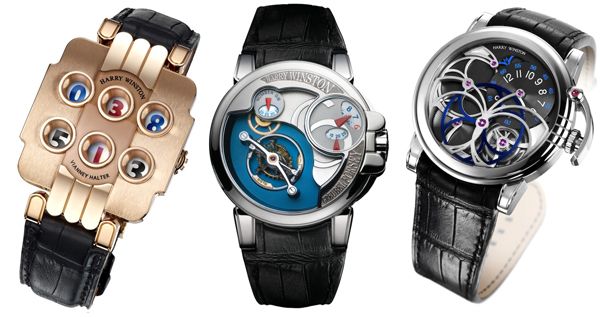 The Opus One is designed by partnering with François Paul Journe, is though a classical piece, it is transitional and initiating the concept of series. The Opus 2 was created in collaboration with Antoine Prezusio, with complex winding system and overall skeleton zed. The Opus 3 was teamed up with Vianney Halter which featured 6 apertures with impressive complex discs system. The Opus 4 was allowed to demonstrate its know-how to the visitors by a subcontractor by name Christophe Claret. The Opus 5 produced by Felix Baumgartner features 3 armed satellites. The gorgeous work Opus 6 was the result of talent of Robert Greubel and Stephen Forsey. Andreas Strehler's Opus 7 is a creation with push button. The Opus 9 is the outcome of both Eric Giroud and Jean-Marc Wiederretch which is modern Swiss watch with complicated design.