We are back to the Queen's Diamond Jubilee. It is making all the news around the world, especially in London. No stone has been left unturned to ensure that the Queen enters the 60th year of her reign with a lot of pomp and splendour. Hotels have planned everything from high teas to divine luncheons and royal packages that also include surprise mementos from stores in London that have the Royal licences. Exhibitions have been planned centred around the Queen's Diamond Jubilee. Royal jewels will be displayed and some of the Queen's jewel will also be re-created by some high end London jewellers.
Well, there's reason enough to celebrate for the Queen has presided over six decades of momentous political and social cultural changes in the United Kingdom. Yet another event has been planned to mark this historic occasion. Louis XIII has teamed up with Four Season's Hotel at Park Lane to create a rather royal cocktail just for the Queen.
Louis XIII is actually a Cognac produced by Remy Martin and uses the best grapes from Grande Champagne territory in Cognac, France. In 2011 they created the Louis XIII Jeroboam is known for its iconic decanter which has been made of eleven pounds of crystals which have been blown to give it this shape.  Louis XIII also created legacy experience at a SoHo store. After a brief film about Louis XIII chateaux, vineyards and antique casks the guests were given a taste of the cognac.
Louis XIII is known to do things that spell style and luxury. Let's give you an insight into what they have planned for the Queen's Diamond Jubilee.
Louis XIII plans a Royal Fizzy Cocktail for the Queen's Diamond Jubilee
They claim that the cocktail that Louis XIII will create with the Four Season's will be as iconic as the Queen herself. The cocktail will be prepared by Davide Guidi, of the Amaranto Bar Manger fame. The cocktail which has been Christened the Diamond Jubilee Fizz will available throughout the month of June at the Four Season's hotel at Park Lane. The cocktail's is synonymous with royalty and will cost you a mind boggling £10,000 which would make it around $15,500. So what makes this Diamond Jubilee Fizz so expensive? Well, it's actually the diamond that gives it that royal touché. Believe it or not but the hotel and Louis XIII intend to present this very fancy cocktail to its rich and affluent guests with a diamond on the side. It's a breathtaking Leviev Diamond that has been kept very neatly on the side of the Diamond Jubilee Cocktail.The Diamond Jubilee Fizz is a fine blend of raspberry liqueur and rose essence, with a Louis Roederer Cristal Champagne and a Louis XIII cognac.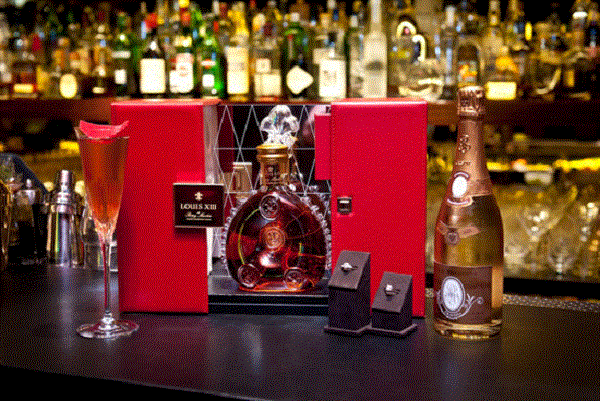 If this was not enough they have yet another cocktail which comes with a relatively reasonable price tag. Worth on £ 350 which would make it $550, the Jubilee Fizz cocktail comes with the same concoction of Louis XIII cognac along with the raspberry liqueur and rose essence and a Louis Roederer Cristal Champagne. But this one will be served with not a diamond but a rose petal on the side.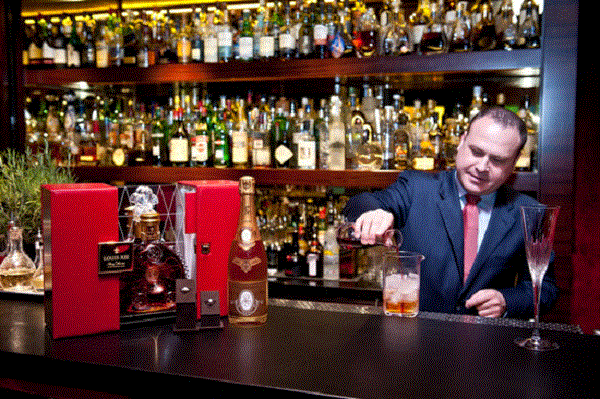 If you happen to be in London for the Queen's Diamond Jubilee, don't miss to get a sip of the Royal Fizzy Cocktail!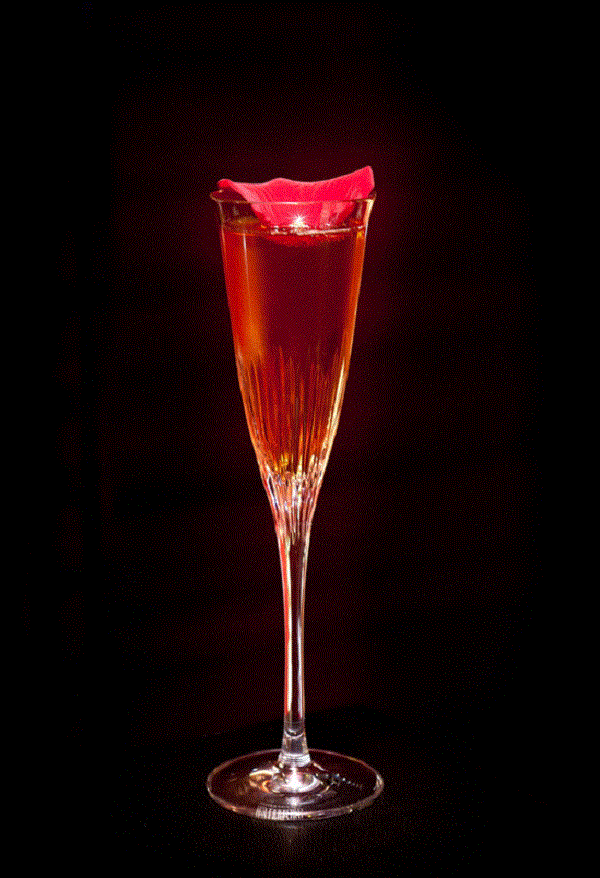 Via Louis XIII