It's official now. The city that never sleeps has its own most expensive apartment. Sold for a whopping $ 90 million, the apartment now has sent New York's real estate market in a tizzy. Soaring high in New York's Manhattan area, which is one the most populated borough and the city's cultural, commercial and financial centre, the apartment occupies the 89th and the 90th floor and gives a splendid view of the Central Park. The building is an imposing structure and is about a 1000 feet high way above its neighbouring buildings that together form the famous Manhattan skyline.
It's proximity to Central Park and the Carnegie theatre and hall will let its buyer savour the best of New York's spirit. Located at 157 West and 57th Street, One 57 is still under construction. However, it's still a secret as to who had bought this sprawling 10,923 square feet condo in New York's most sought after locality. Rumours have been doing the rounds that a Russian has bought the apartment but it has been largely denied. However, it will be a foreign buyer for over the years there has been a number of Chinese, Brazilians Ukrainians and Russians are the latest entrants in New York's real estate market. They have shown keen interest in New York's most expensive and plush properties.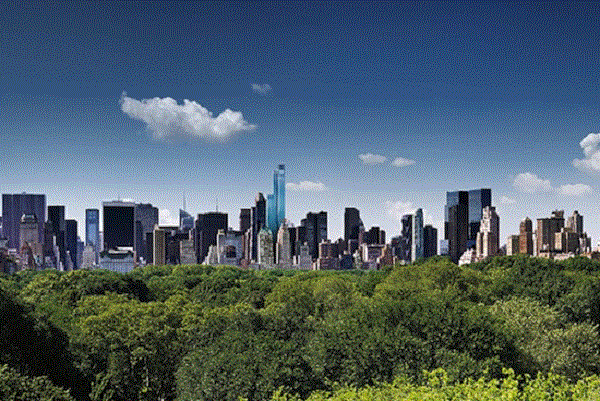 It is not for the first time that New York's real estate market in news. Not long ago we had reported about songwriter Denise Rich's apartment at 785 Fifth Avenue. Slated as New York's most expensive apartment then it was old for around $65 million. At 12,000 square foot it was a huge penthouse to be offered at Manhattan and had a per squre foot cost of $5,400. After doing up the apartment brilliantly with a library, fully equipped gymnasium, media rooms and three kitchens, Denise Rich decided to sell it off since the apartment was massive for a single woman. The apartments 19 rooms were big enough for a single lady.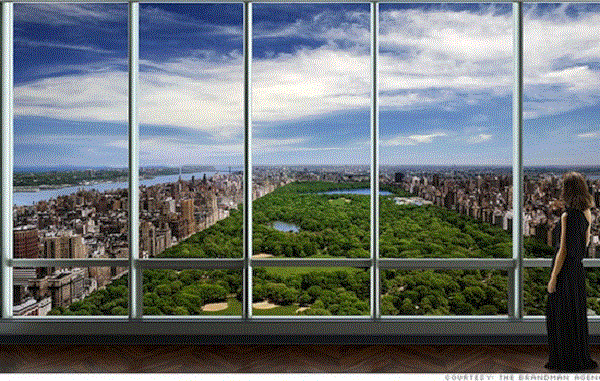 That was Denise's den. Read on if you wish to know more about Manhattan's latest condo palace.
The One 57, Most Expensive in New York
So what is it about the One 57 that makes it the most expensive apartment in the city. Is it the location or is the huge sprawling size of the apartment. Let's have a look at what this grand structure has to offer and why is everyone in New York raving about it. for starters, the apartment features a grand saloon which was old off for $ 8,000 per square foot and ceilings which run upto a height of 23 foot.The condo boasts of having a massive kitchen, living room and many other features that will soon be released.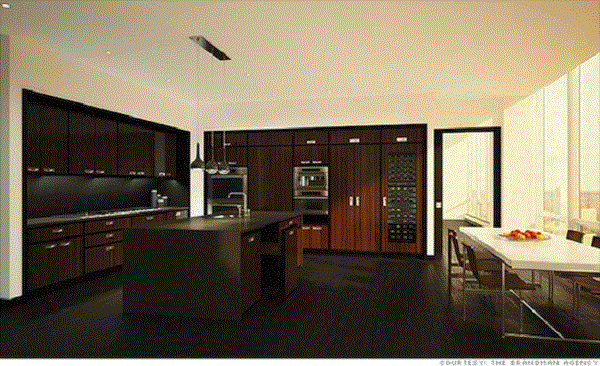 Although the details of the apartment deal have been kept under wraps, it is said that the apartment deal which was agreed to more than three months ago had an initial asking price of $98 million. The price was raised to a whopping $ 115 million after a few events that elevated prices in Manhattan's real estate. However, the apartment could not cross the $ 100 million mark also. This is a record that no property either in New York or Los Angeles has ever managed to cross.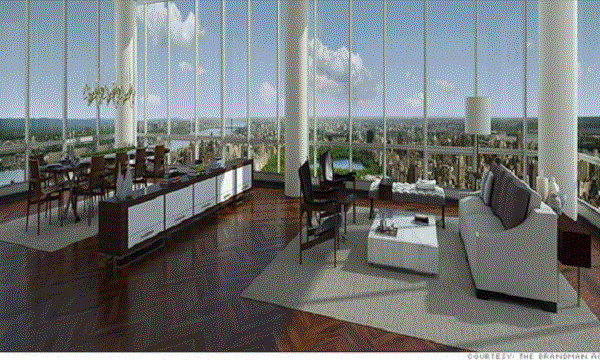 Via CNN