One of the newly established names in the field of environmentally sustainable products, Belgium based We-Watt has now come out with a fascinating new exercising equipment in the form of We-Bike. Designed and developed as a pedal-powered desk, this impressive piece of innovative furniture that not only helps you stay in shape, but also makes use of kinetic energy to harness usable electric power. The arrangement of the We-Bike is as such that three individuals can occupy the seats and then paddle their way through work, leisure or simply a conversation, while their paddle movements generate power sufficient enough to charge an assortment of mobile devices. The inspiration for We-Bike comes from numerous high profile researches conducted into the field of the onset of coronary illnesses due to lack of physical activities. One such report released by Dutch research organization TNO, stated that cycling itself has a quite a positive impact on a person's productivity, as gentle cycling is now associated with enhanced memory and even better time management skills.
The We-Bike is primarily constructed of aluminum and steel, while there is also present  reclaimed cedar wood, which is used to bring additional elegance to a wonderful product. The top panel of the We-Bike crafted from high pressure laminate, while the panel itself features an entire row of LED display that not only displays the amount of power generated while cycling, but also shows the amount of it left to be used by mobile devices. The power generation mechanism of the We-Bike is based upon a simple fundamental, where in the more a user pedals, the more power is generated. This ingenious system has been developed to generate as much as 30 watts of output per seat and the We-Bike has already made its debut at the Cameleon Shopping Mall, as well as the ECKi restaurant in Brussels, Belgium, where there are also plans in place to bring the We-Bike to the Brussels Airport as well.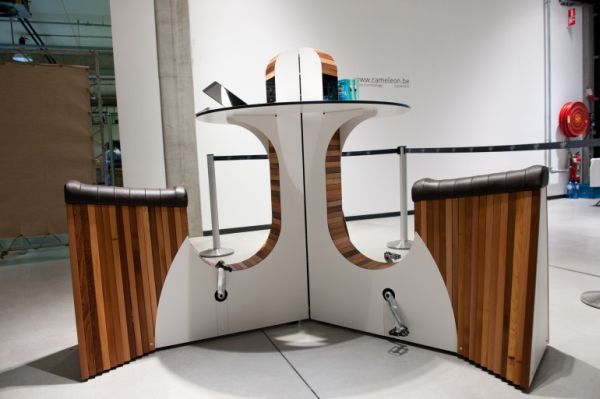 The We-Bike from We-Watt is available for purchase with a price tag of a massive $13,154, while it takes anywhere between two to five months for the fabrication of the We-Bike.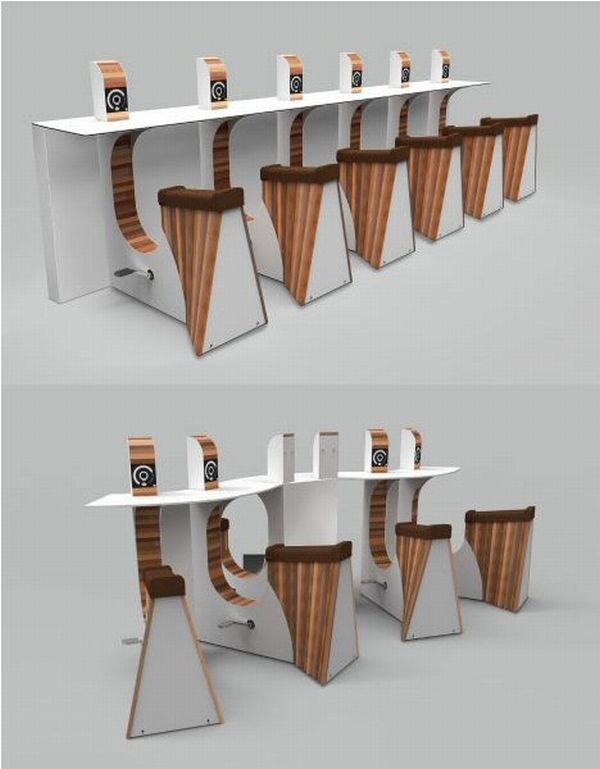 Via Gizmag