Are your rich and loaded? And are you looking for a perfect investment that will give you more than adequate returns? Then this summer, make investments fun by laying your hands on the Ultra Goliath 2 Diamond Edition sunglasses by Vintage Frames Company.  Available for $25,000, this is your chance to not only beat the heat in style but also indulge in some 'showing off'.
Flashy Sunglasses
Flashy sunglasses, like the Vintage Frames Company's Ultra Goliath 2 Diamond Edition, are not the first ones to have made it to the list of fashion enthusiasts. Expensive sunglasses have been in vogue for  some time now. We have already mentioned about some of the most expensive glasses. Bentley, besides manufacturing the slickest cars, have also designed sunglasses that complement their flagship vehicles. If you intend to buy the new Bentley Mulsanne costing an astonishing £ 225,000 do not forget to collect your Bentley sunglasses which come with this elegant model. It may complement the vehicle but the glasses are not complementary for sure as they come with a price tag of £26,000. Estede, who have also designed golden shades for Chopard and S.T. Dupont, were commissioned by Bentley to make these limited edition sunglasses. These very expensive sunglasses did manage to make it to the wardrobes of the Dubai royal family and some wealthy businessmen in Hong Kong.
Well, Bentley surely does things in style and to keep alive this 'stylista' they came out with gold sunglasses that were made of 18 karat white and rose gold frames. Costing around $11,000 they also come in platinum frames that will cost you a whopping $45,000. If you are a fashionista to the core and extravagance is what you believe in then these gold sunglasses are just what you wanted.
While Bentley did take the sunglasses industry by storm, Bvlgari's was not far behind. Their Parentesi diamond sunglasses come in a very special box. Trendy is not the word to describe these super elegant and sophisticated sunglasses that come with 206 pave diamonds and are set in 18 carat gold. Only 10 pieces of these sunglasses were up for sale. Bvlgari made sure that this edition is limited only to the rich and the famous!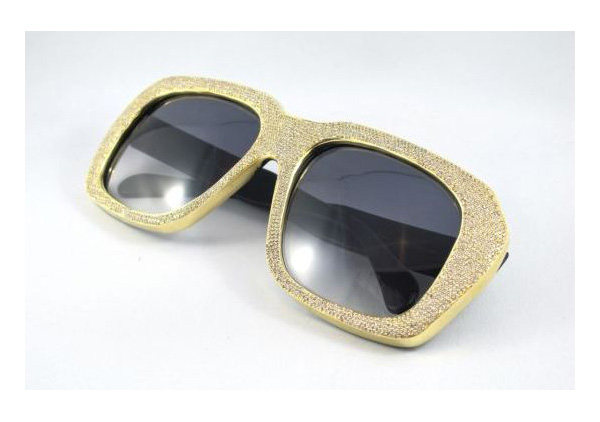 The Ultra Goliath 2 Diamond Edition
Coming back to where we started, the Ultra Goliath 2 Diamond Edition has also been co-created by Internally Flawless & Co. also known as the IFANDCO. Two doyens of fashion,  Corey Shaprio, owner of Vintage Frames and Ben Baller of IFANDCO, came together to create these sunglasses meant only for the elite. 2000 shinning VS diamonds were used and set in a gold frame. The Ultra Goliath 2 is also available in canary diamonds or black diamonds with black gold. The ones in yellow gold, white gold and rose gold can also be your best buy.
Vintage Frames Company's online store is where you can order these super expensive sunglasses.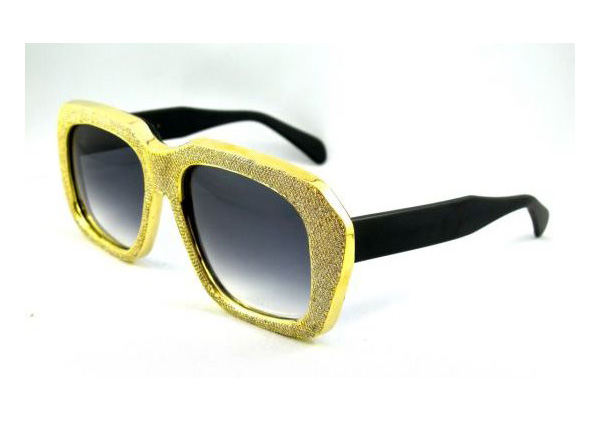 If owning diamonds and having the right kind of eye wear tops your fashion priority list then don't miss a chance to grab the uber cool yet classy Ultra Goliath 2 Diamond Edition.