London is on a high and getting into a habit of breaking records to get a mention in the Guinness Book of World Records. London has so far broken the world records for longest curtsey relay and longest marathon hug and is all set to break the record for the largest Easter egg hunt in the world. London & Partners has revealed that the London based chocolatier William Curley has created the most expensive non-jeweled chocolate egg. His creation was auctioned and fetched a record breaking price of over $10,000. It is a new Guinness World Record.
Cyrus Vandrevala, a technology investor was the lucky buyer. There was a team of seven skilled chocolatiers who worked for three days to create the large ornamental egg. Curley's Twickenham production kitchen was witness to some hectic action as the egg was handcrafted with Amadei chocolate from the Chuao region of Venezuela. Experts consider it to be the best chocolate in the world. Muscovado caramel, Japanese black vinegar, rosemary and olive oil, toasted sesame and juniper berry and cassis which are all Curley favorites have been stuffed in the egg. The egg, accented with edible gold was hidden at Fortnum and Mason.
The most expensive chocolate egg has been named the Golden Speckled Egg and was part of the Fabergé Big Egg Hunt which was auctioned to raise money for the charities Action for Children and Elephant Family. Over 200 eggs were created for the event by leading artists, designers, architects and jewelers and hidden all over London.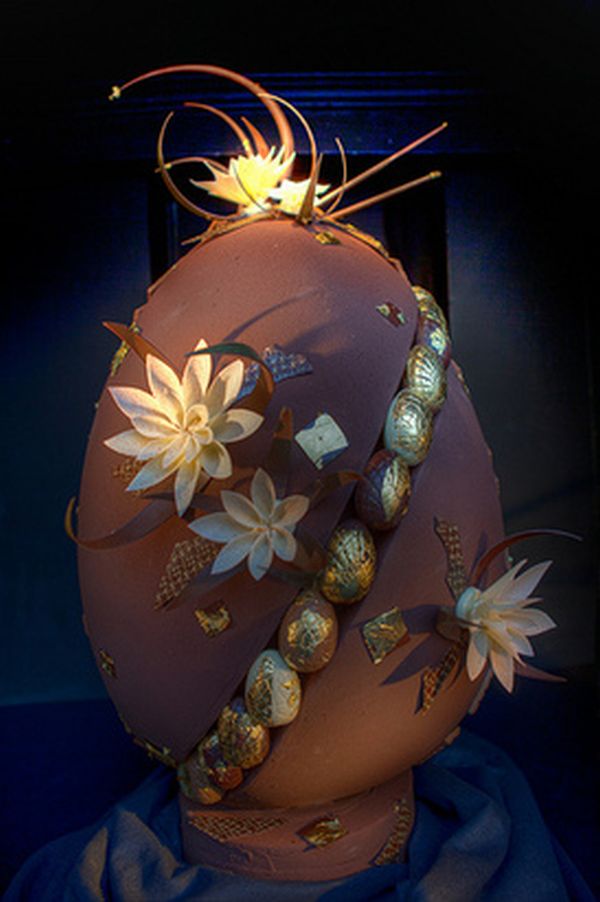 Each of the eggs was about two and half feet tall. Egg hunters had to text a code on a plaque to register their find. Some of the eggs were available on an eggclusive online auction the bidding for which will go on till Monday April 9.
Via: blogs.laweekly