They are young and successful. But more than anything else, they are rich. The 10 youngest billionaires in the world did not wait for silver strands to show in their hair or for wrinkles to form on their skin. They surged forward single-mindedly to build their fortunes and transform the world. Some, like Sergey Brin and Mark Zuckerberg, may have started from scratch. Others, like Yang Huiyan and Albert von Thurn und Taxis had wealthy fathers to give them a head start. What is important is that most of the young billionaires on this list appear to be fuelled by ambition, unwilling to rest on their laurels. You will notice that this list is dominated by young men. But two young ladies – namely Yang Huiyan and Serra Sabanci – save it from turning into a billionaire boys club. As you read this article, it will become clear that age does not determine how wealthy you really are. Which of these young billionaires do you identify with the most? Have a look!
1. Sergey Brin
Net Worth: $19.8 billion
Age: 37
From: United States of America
Google founders Sergey Brin and Larry Page were among the first to benefit from the Internet boom. The duo met during a computer science PhD program at Stanford, only to drop out in 1998 and start working on Google from a friend's garage. Brin is now one of the youngest billionaire in the world, thanks to a net worth of $19.8 billion. Brin and Page even own a private jet together.
2. Mark Zuckerberg
Net Worth: $13.5 billion
Age: 26
From: United States of America
The founder of Facebook is a known face throughout the world. Mark Zuckerberg even had a movie made about him (The Social Network). The Harvard University drop-out made the most of his innovation, Facebook, to build a fortune of $13.5 billion. The largest social networking site provided a huge boost to his fortune when firms like Goldman Sachs invested in Facebook, raising its value to $50 billion.
3. Yang Huiyan
Net Worth: $4.1 billion
Age: 29
From: China
Yang Huiyan is one of two women to join what would otherwise be a billionaire boys club. One of the youngest billionaires in China and the world, Yang graduated with a degree in marketing and logistics. Her degree may have prepared her for her increasing role in the property development business. Yang is the main shareholder of the Country Garden Holdings of Guangzhou. Her father, the chairman of the company, transferred his shares to Yang in 2007.
4. Dustin Moskovitz
Net Worth: $2.7 billion
Age: 26
From: United States of America
Fourth on this list of the youngest billionaires is Dustin Moskovitz, Mark Zuckerberg's roommate and the third employee on Facebook. Moskovitz is eight days younger than Zuckerberg, which makes him the youngest billionaire in the world. Moskovitz served as Facebook's first chief technology officer, and then rose to the post of vice-president of engineering. In 2008, he left Facebook to start Asana, a software company that promotes better collaboration between individuals and small companies.
5. Kostyantin Zhevago
Net Worth: $2.4 billion
Age: 37
From: Ukraine
37-year-old Kostyantin Zhevago made his money in rising iron ore prices. One of Ukraine's youngest billionaires, Zhevago's stock in iron ore producer Ferrexpo has shot up in recent times. However, Zhevago is not content with his commercial fortunes. He has also joined politics. Zhevago's party opposes President Yakunovich's Party of Regions. In addition to being a parliamentary deputy in his country, Zhevago also owns football club Vorskla.
6. Yoshikazu Tanaka
Net Worth: $2.2 billion
Age: 34
From: Japan
Social networking has spawned many a young billionaire. Yoshikazu Tanaka, the founder of Japanese social networking site Gree, is no exception. Tanaka began his career at Sony, before moving to online shopping site Rakuten. In 2004, he left his job to work on Gree, which began life as a tech incubator and later entered the mobile gaming scene. Not content with being the largest social networking site in Japan, Tanaka has his sights set on California now.
7. Albert von Thurn und Taxis
Net Worth: $2 billion
Age: 27
From: Germany
Not everyone receives a fortune on turning 18, but Albert von Thurn und Taxis is not your regular Joe. He has been appearing on rich lists since the age of 8. However, his real fortune arrived in June 2001, the time of his 18th birthday. Von Thurn has stakes in art, technology and real estate. Very appropriately, he lives in the Schloss Emmeram castle. As if that were not enough, this young billionaire also 30,000 hectares of woodland in Germany, one of the largest forest holdings in all of Europe.
8. Eduardo Saverin
Net Worth: $1.6 billion
Age: 29
From: United States of America
If you have watched the movie The Social Network, you probably have a good idea who Eduardo Saverin is. The Facebook co-founder was sidelined from the business for allegedly interfering in business affairs and being unwilling to part with his 30 percent stake. As of now, he has a 5 percent stake and co-founder status. However, reports suggest that Saverin has been selling his Facebook stakes and only has a 2 percent stake in the site.
9. Fahd Hariri
Net Worth: $1.5 billion
Age: 30
From: Lebanon
One of the youngest billionaires in the world, Fahd Hariri has political roots. His father, the late Rafik Hariri, was once the Prime Minister of Lebanon. Following his death in 2005, Fahd inherited stakes in Saudi Oger, a construction, telecom and real estate firm. This pushed Fahd up the ranks of the billionaire boys club. Hariri currently is on the board of Future TV, a TV network owned by the family that covers the Middle East. However, he lives in Paris.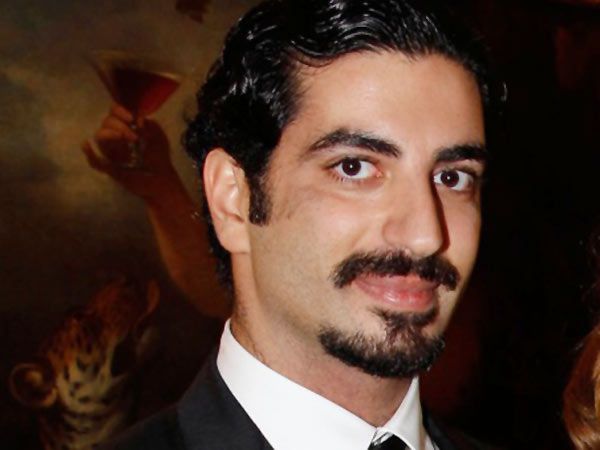 10. Serra Sabanci
Net Worth: $1 billion
Age: 37
From: Turkey
Rounding off our list of the youngest billionaires is the lovely Serra Sabanci. This economics honors graduate is a shareholder of financial conglomerate Sabanci Holding. She also serves as a board member of the institution while also holding the post of one of the directors of the Sabanci Foundation. This young billionaire's life was struck by tragedy in 1996 when leftist armed group DHKP-C shot her father Ozdemir Sabanci dead in his Sabanci Towers office in Istanbul.