It has become a trend among hotels to hire or collaborate with top artists and display art work in top hotel chains. This helps in creating an environment that heightens the experience of being in the most expensive hotels. Local and international artists may create full size art murals featuring innovative contemporary designs where one could witness the fusion of colors and light. Among Indianapolis hotels, Conrad tries to dazzle arts-minded guests by offering a visual feast through aesthetic and original designs.
According to vice president of marketing and communications, Chris Gahl, it is important to appeal art enthusiasts, art collectors, a CEO or an international traveller who is accustomed to stay in rooms that offer sensually sophisticated surroundings and culturally advanced ambience.  Artistic entertainment  thus has begun to have tourism perspective in mind. With an investment of $250,000, the Conrad has renovated its former presidential suite to flaunt the Gallery Suite which is in a 2,000-square-foot area, featuring twenty artworks worth a quarter of a million dollars. The Conrad and ModernMasters Fine Art has offered art for the suite. Walter Knabe, an Indianapolis artist has designed wallpapers covering the master bathroom, and in the parlor the attention of guests is attracted with the help of a sculpture worth $10,000.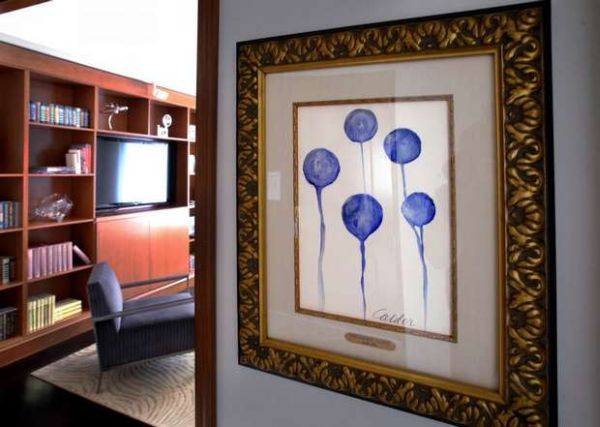 The new gallery Suite offers museum quality art on the walls for guests, which are original artworks from Andy Warhol, Salvador Dali, Alexander Calder and Pablo Picasso. The suite offers the elegant interiors, chrome light fittings, ebony wood floors and a view of the downtown which are first of its kind for the Conrad chain. It costs $3,000 per night.