One of the most famous and in certain terms infamous cruise liners of all time, the Titanic that hit an iceberg a century ago and sank to the bottom of the North Atlantic Ocean is now in the headlines once again. The widely acclaimed deal-of-the-day online service, Groupon, is now offering users a once in a lifetime chance to set on a cruise that will take them to the bottom of the ocean and enable to see the legendary ship as the Titanic 100 years ago was. The actual cruise package named Titanic 2012 Expedition has been crafted by Deep Ocean Expeditions to enable adventure seekers to have an up close and personal glimpse at the most famous shipwreck in the history of maritime disasters. The Titanic was doomed to the black depths of the ocean on 15th April 1912 and with it claimed the lives of 1,517 passengers and crew.
The Titanic 2012 Expedition as offered by Groupon will entitle you to a 13-day trip that has been designed especially as a tribute to the R.M.S Titanic and will carry a price tag of a staggering $12,500 per person. Marking the centennial of the Titanic sinking, this memorial cruise is said to have cost about $59,600, but the price was later reduced to current asking rate, as a mark of respect for the sunken cruise liner. However, $12,500 price tag will be applicable only for one buyer and the rest will have to pay the $50,000 plus package price. The Titanic 2012 Expedition will take with it two passengers, along with a pilot in a Russian MIR submersible to the final resting place of the Titanic, which is about 12,500 feet below the sometimes choppy waters of the North Atlantic Ocean. The entire submersed experience will last for two and half hours and the occupants will be able to see Titanic from various angles will witness the beauty and size of the luxury ship for real.
As part of the Titanic 2012 Expedition package will be consisted of a 13-day sea voyage that will commence from St. John's, Newfoundland on July 26th, 2012, while the trip will also be numerous Titanic experts including engineers, scientists and RMS Titanic historians, who will give lectures on various topics, such as marine biology and deep-sea diving. Furthermore, all Groupon offer buyers will also be provided with a Titanic film DVD that will be personally signed by the renowned Frank Lloyd Roberts, who is best known for his impersonating skills of Hollywood superstar Leonardo DiCaprio.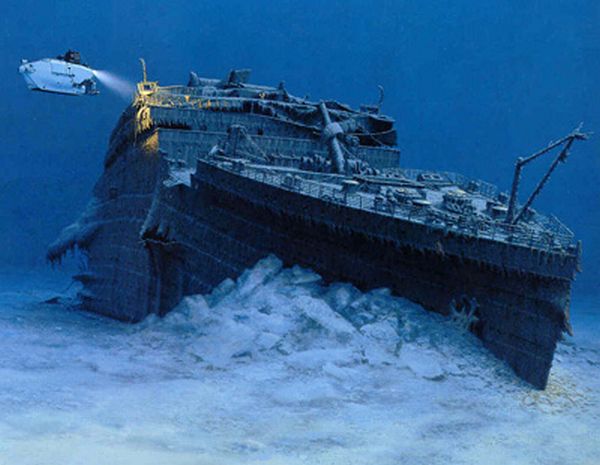 Via New York Times